John Spader, an RV business instructor and 20 Group facilitator, will deliver a workshop examining the post-COVID business world and how dealers should adapt to it at the 2022 RV Dealers Convention/Expo that takes place November 7-11 at Caesars Palace in Las Vegas.
The workshop titled "Reset and Renew: are you ready for a return to reality?" dives into the post-COVID world with an eye toward what practices dealers would like to scrap and what needs to be restored.
The workshop is scheduled for 10:45 a.m. – 11:45 a.m. on Tuesday, November 8.
"In the COVID boom, all strategies worked, even lousy ones. In a volatile market, however, even the best execution will fail if you do not have the right strategies and tactics in terms of product, inventory, market expansion, etc.," the RVDA noted in a press release.

Topics for Spader's course include:
The potential volatility of the market, changing trends, and the structures and plans needed to navigate it. 
Are your people in the right frame of mind, and how to get them there. 
Getting yourself in the right place, both in frame of mind as well as in capabilities to lead in the coming times of change.
As the market resets; are you positioned correctly now and for the future evolution and consolidation of the RV industry?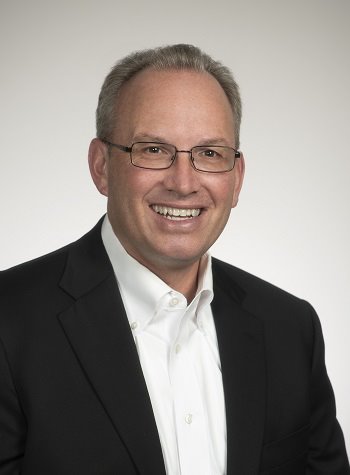 Spader is president of Spader Business Management. He is one of the primary instructors of the popular Total Management Workshop offered by his company and presents various other workshops and seminars related to business management.
He is the author of articles that have appeared in many industry journals. He has worked closely with individual businesses in a variety of industries located in several countries around the world as a small business management resource provider and Spader 20 Group facilitator.
About the RV Dealers Convention/Expo
Just as dealerships strive for continuous improvement, the RVDA Convention/Expo Committee is using the same principle when it comes to the RV Dealers Convention/Expo. The education program will provide segmented content based on dealership size, management structure, and revenue in addition to focusing on things dealers have in common. 
The annual RVDA Convention/Expo brings together dealers, manufacturers, suppliers, and RV industry business partners for the premier dealer education and networking event of the year.  
To register visit www.rvda.org/convention. Regular updates will be posted on the convention website, Facebook, Instagram, LinkedIn, and Twitter.  
Companies interested in partnership, sponsorship, exhibiting, and Vendor Training +Plus opportunities can contact Julie Newhouse at (703) 364-5518 or send an email to jnewhouse@rvda.org.