In every campground, new and old, cabins provide extra creature comforts that some campers look for. Imagine, though, if these comforts went beyond the traditional—if they encapsulated modern design, privacy, and a seamless connection with nature. This is the vision of PrefabPads LLC for the North American versions of the My Cabin units.
In a recent interview with Modern Campground, Peter and Anisha Seltenright, two of the innovative minds behind PrefabPads, a US-based manufacturing and distribution company that licenses the design of the prefabricated Scandinavian My Cabin units, shared their vision as the company seeks to tap into the outdoor hospitality market.
"We definitely want to be very much in that market. We're starting to kind of get into there. We're doing nine units for a hotel (Tälta Lodge) in Stove, Vermont right now," COO Peter Seltenright told MC.
With 74% of glampers expressing intent to go glamping again (2022 North American Glamping Report) and 72% of glampers preferring to stay in cabins, the company's timing couldn't be better.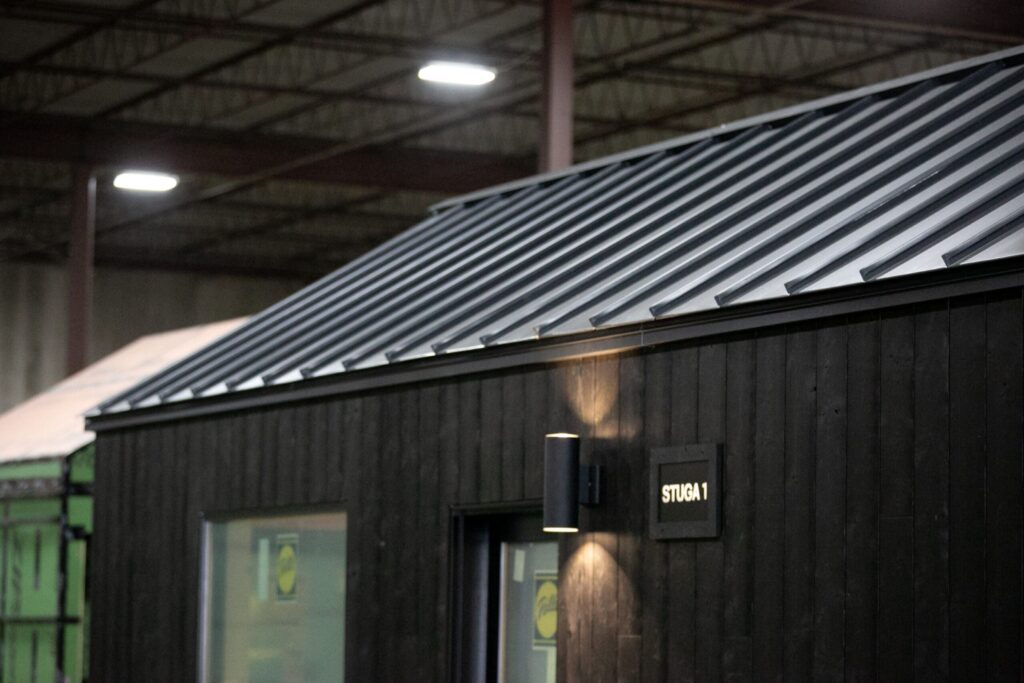 A New Take on Traditional Accommodations
Highlighting the project in Stowe, Vermont, Peter detailed how their cabins provide an option for hoteliers and other hospitality businesses. "[I]t's really an extension of the hotel. Just kind of a different offering to the customers in terms of getting a larger kind of different space than what you'll get out of a hotel room," he explained.
Traditional hotel setups tend to have limited privacy and connection with nature (if any). My Cabin's offering, however, amplifies the guest experience by creating individualized spaces that blend indoor comforts with the beauty of outdoor environments—something cabins and glamping already provide in the outdoor hospitality space.
In campgrounds, cabins and glamping accommodations provide creature comforts to campers who don't necessarily want to rough it. While these provide the quintessential camping experience, they also come with challenges like weather vulnerability, lack of privacy, and limited comfort.
My Cabin's units present a game-changing solution. The cabins, crafted with Scandinavian simplicity and a modern twist, are well-insulated, private, and equipped with modern amenities.
This approach promises a leveled-up outdoor hospitality experience, whereby guests can enjoy the solitude of an individual cabin with the convenience and amenities of a hotel.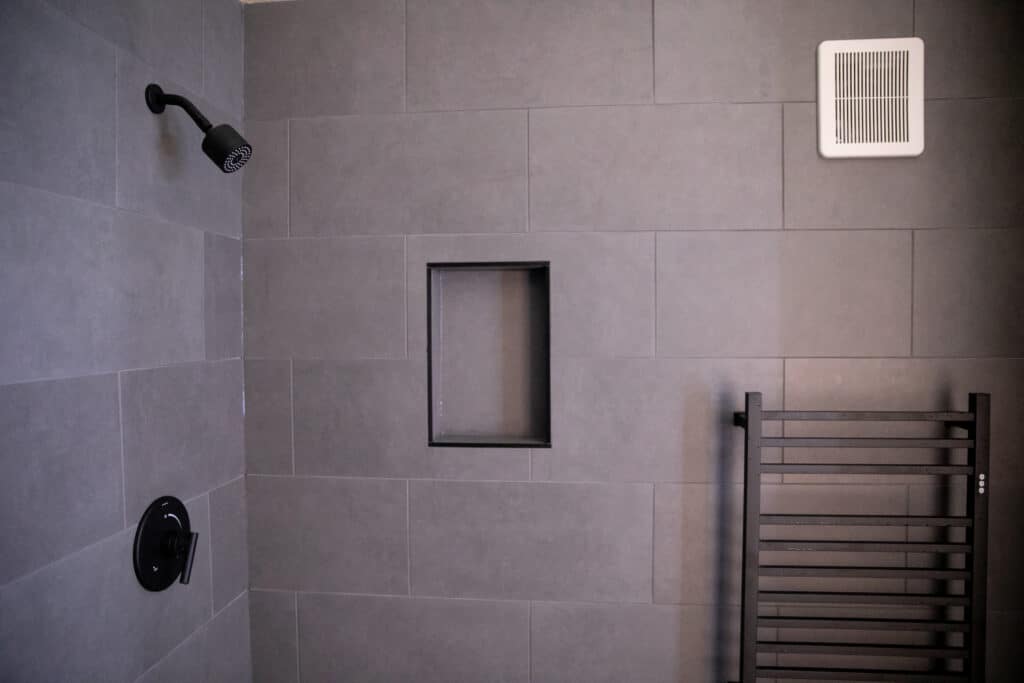 A Glimpse at My Cabin's Offerings
My Cabin offers four unique models, each designed to cater to different needs and preferences.
The 520-square-foot My Milla Long is perfect for a couple or a small family. This model's full kitchen, bathroom with a walk-in shower, ground floor bedroom, and loft area offer an experience that far surpasses traditional camping expectations.
It could serve as a premium offering for campgrounds, attracting guests who want the camping experience but don't want to sacrifice comfort or luxury. These units could significantly increase the appeal of the campsite, leading to higher occupancy rates and potentially more revenue.
The My Milla, measuring 348 square feet, simplifies life with a kitchen, full bathroom, and comfortable sleeping and living areas full of light and ample space. It could be an attractive option for glampers looking for a balance between affordability and comfort. This model could serve as an excellent middle-tier offering, allowing luxury glamping resorts to cater to a broader range of customers and budgets.
At 245 square feet, My Kalmus is a versatile accessory space that can serve as an office, extra living room, or additional bedroom. The unit can be customized to give the flexibility needed in additional living areas.
Campgrounds could utilize this model to create communal areas or private working spaces, adding a unique aspect to their services.
Lastly, the 132-square-foot My Galia is a wood-stove sauna that could be an exceptional addition to any campground or glamping site. By offering wellness amenities usually associated with premium resorts, campgrounds could differentiate themselves from competitors and attract a wider demographic of wellness-focused or luxury-seeking guests.
Scandinavian Simplicity Meets American Innovation
The design philosophy of My Cabin is rooted in simplicity and functionality. The original cabin designs came out of Latvia, built for the company's founder as his getaway place. These designs, featuring a typical pitched roof and ample space for glass, give a unique indoor-outdoor feel that is very Scandinavian.
"What we really liked about the design is it's not overly designed; it's very straightforward. It's your typical pitched roof. It's got all the space for glass and that Scandinavian feel. And we just wanted to carry that over here," Peter explained.
And so, the company reengineered the My Cabin Latvian plans to adhere to building codes for almost every U.S. state as well as Canada.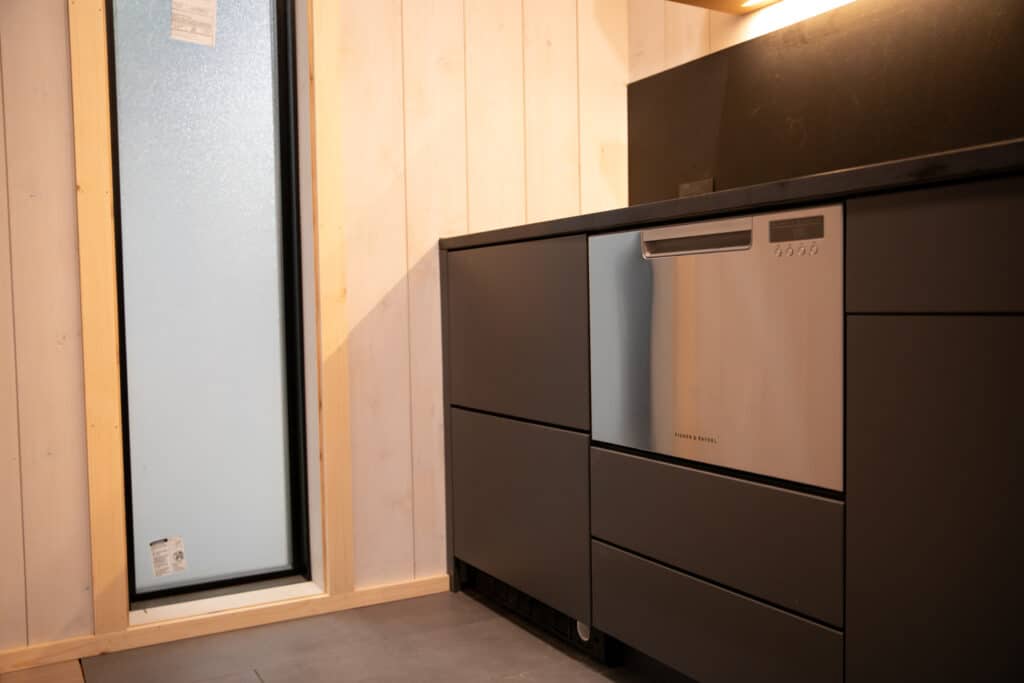 Unlike conventional cabins that often embody rustic charm at the cost of modern conveniences, My Cabin's design flawlessly merge the simplicity of Scandinavian design with the comforts of modern living.
These cabins are not only structurally robust but also highly functional, providing a living space that feels spacious despite its compact footprint.
Their use of large glass spaces allows for a seamless indoor-outdoor experience, creating a unique living environment that truly connects occupants with the surrounding nature.
PrefabPads also offers customization options to fit different needs and preferences, ensuring that every cabin provides the optimal blend of comfort, style, and functionality.
The cabins offer a stark contrast to the typical hotel room or campsite, granting guests an exclusive experience that perfectly balances comfort, privacy, and a sense of connectedness with nature.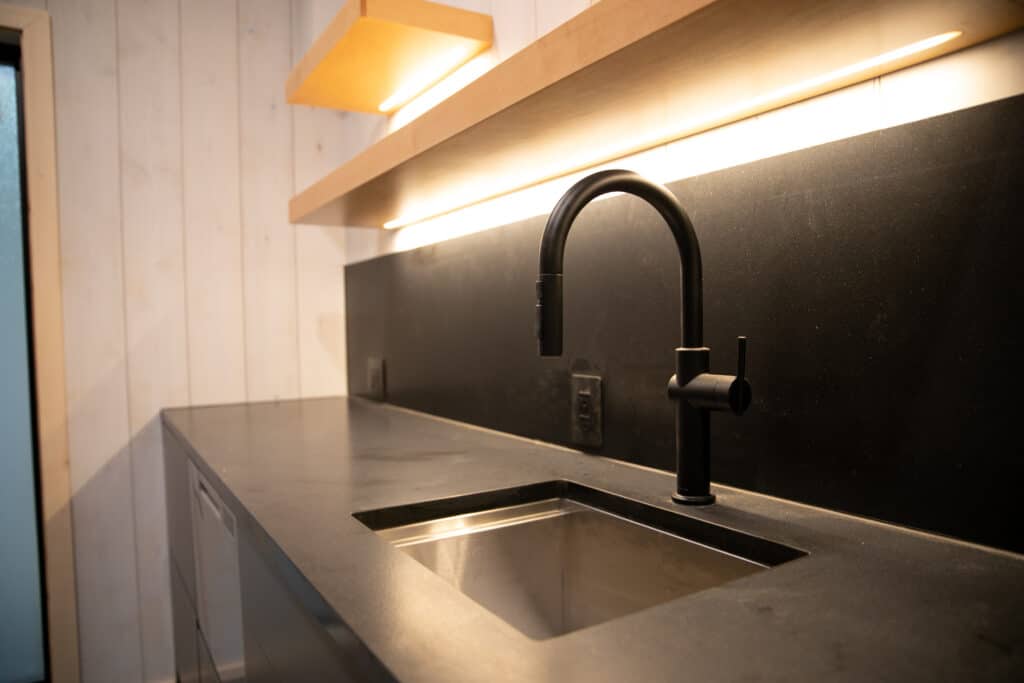 More Than Just a Tiny Home
Unlike tiny homes on wheels, My Cabin units are built to U.S. building and residential codes. They are designed to feel like a normal-sized room when you're inside, with a ceiling that feels taller and bigger than what your traditional tiny home on wheels might be.
"So really, it's a feeling of space when you walk in, even though it is a small structure, and then just everything kind of maximizing the space," Peter added.
Moreover, their manufacturing process ensures that each unit is completely finished, including all necessary amenities and utilities, before it arrives at the site, drastically simplifying the installation process.
The units are completely built and finished in the factory, including the exterior, interior, plumbing, electrical, flooring, and walls.
"So when it shows up, it gets craned off the truck and then set onto the foundation that the client has already prepared. And then the utilities are connected. So if everything is ready when the unit shows up, the installation should be a matter of days," Peter detailed.
Considering manufacturing and installation, he said the entire process would take around four to five months.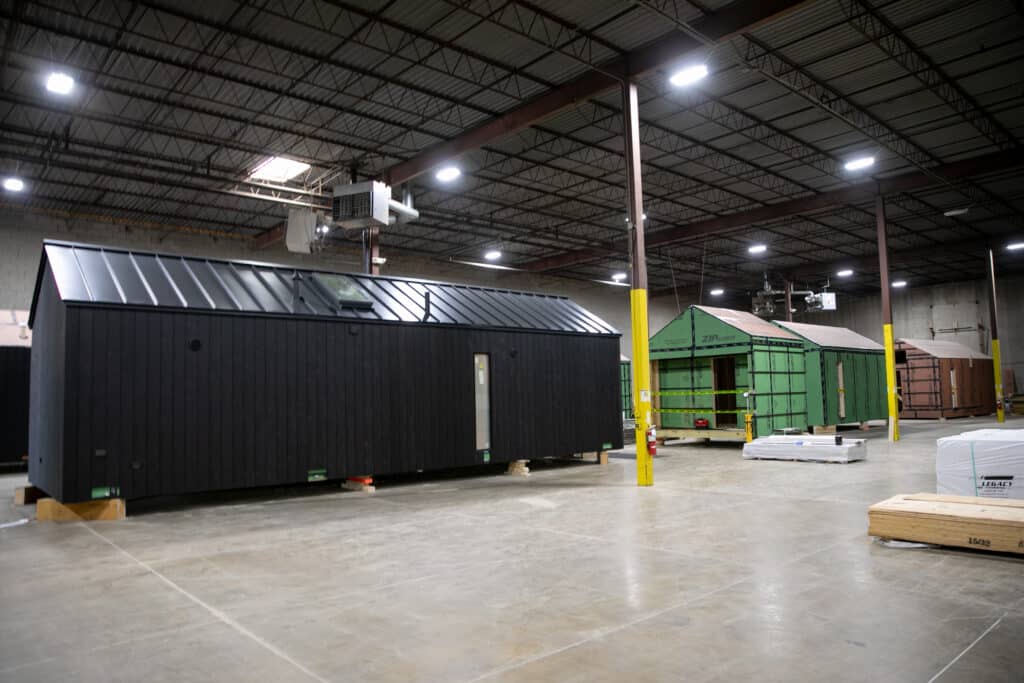 Looking Ahead
PrefabPads is not resting on its laurels. The company is focused on mastering the product they're selling right now with the four My Cabin models. CMO Anisha Seltenright also shared that they are exploring off-grid solutions after seeing interest from clients.
"Off-grid is a big topic for us right now," Peter echoed.
"And that's solar power, that's potentially propane-powered appliances, you've got your compost toilets, all those things that just could make this a true, really cool off-grid solution," he added.
In the future, PrefabPads is looking into expanding its manufacturing footprint to the West to better address the Western market.
With its innovative designs, commitment to quality, and vision for the future, My Cabin is ready to be a player in the outdoor hospitality industry. Their Scandinavian-inspired cabins offer a unique blend of simplicity, functionality, and elegance, providing a unique offering to campgrounds and glamping resorts.
In an industry defined by balance—of nature and comfort, of tradition and innovation—My Cabin stands as a fit, merging the rustic allure of camping with the sophistication of Scandinavian design. These cabins do more than just provide a place to rest—they redefine what it means to stay, to dwell, and to experience the outdoors.
As the company navigates the evolving landscape of outdoor hospitality, its commitment to elevating the camping experience through luxury amenities while showcasing nature will continue to resonate with a growing audience of modern campers.
Moving forward, My Cabin's pioneering approach is set to reshape the concept of cabins in the outdoor hospitality sector, highlighting the transformative potential of thoughtful design and attention to detail. This story of innovation and experience design speaks to a dynamic future of camping, glamping, and outdoor living—a future that My Cabin seeks to actively shape.
To learn more about PrefabPads and My Cabin, visit prefabpads.co.
Featured image from PrefabPads LLC.