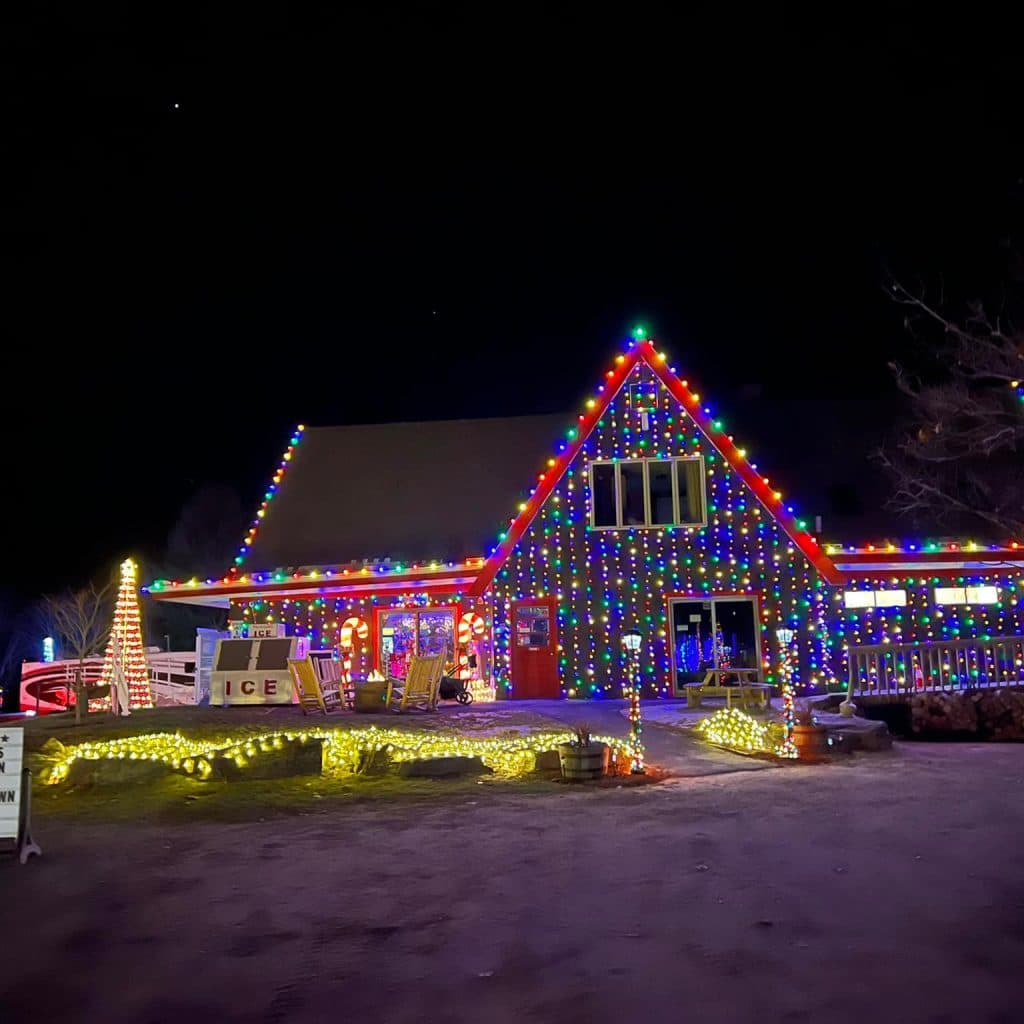 Over 2,000 people have already made reservations for Augusta West Kampground's "Winter Wonderland" holiday light show, which showcases around 200,000 lights spread across almost a mile.
Since April, the event was in the planning stages when Camp Director Kale Malmsten met with Kaleb Pushard from SkyBox Holiday & Event Lighting and proposed the idea.
Malmsten stated that he had been dreaming of hosting a huge, festive event at the family campground since high school.
Today, thousands of people are in the spirit of Christmas by walking or driving through the array of lights and festive trees that line Annabessacook Lake.
Malmsten stated that if all of the light fixtures were illuminated from end to end, they'd extend from the campground to the elementary school in Litchfield.
"I think 200,000 lights for the first year is pretty adequate," he said. "We add stuff every day. We go, 'Oh, we could light this or that up.' We'll throw lights on a spot that was a little dark, just to make everything pop. It's pretty exciting."
The festival started on November 27 and will run through January 9, 2022. Visitors can drive through the display every Wednesday, Thursday, and Saturday. They can also walk through on Fridays and Sundays.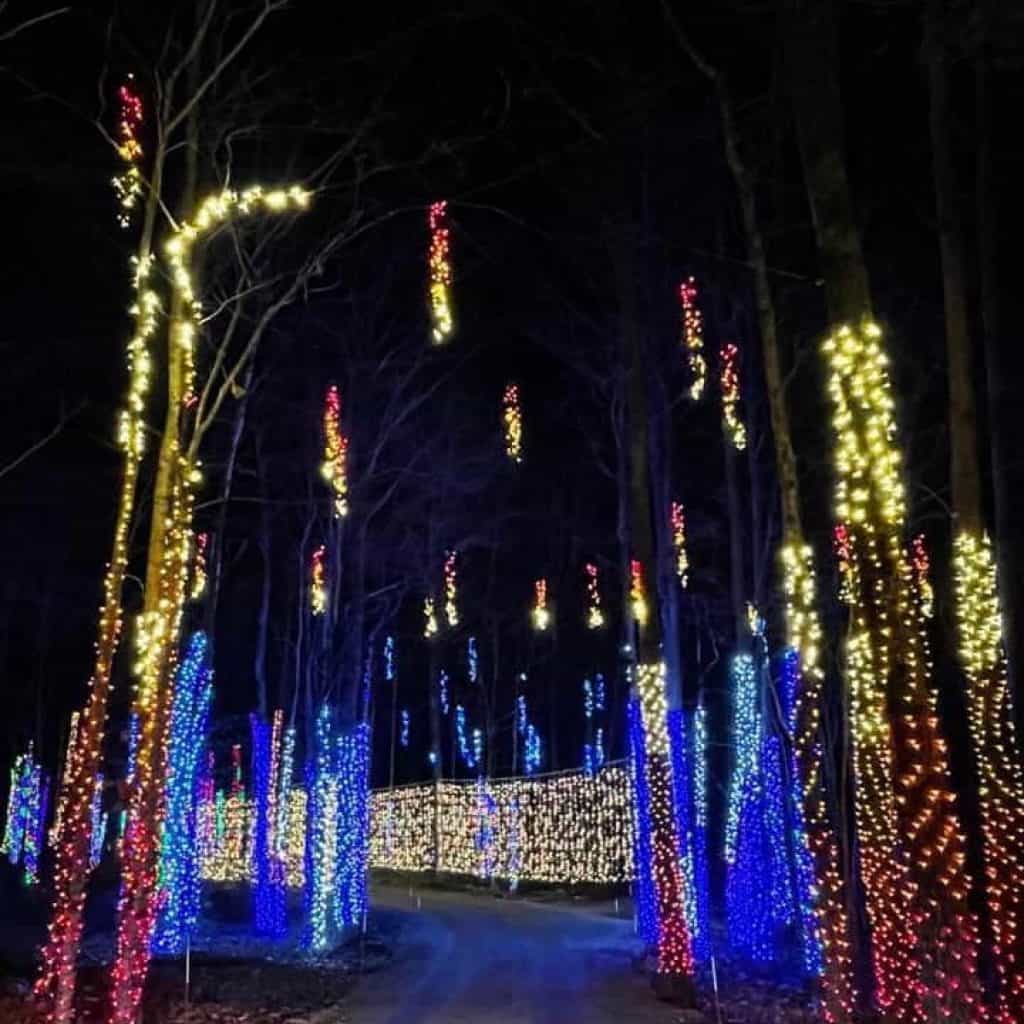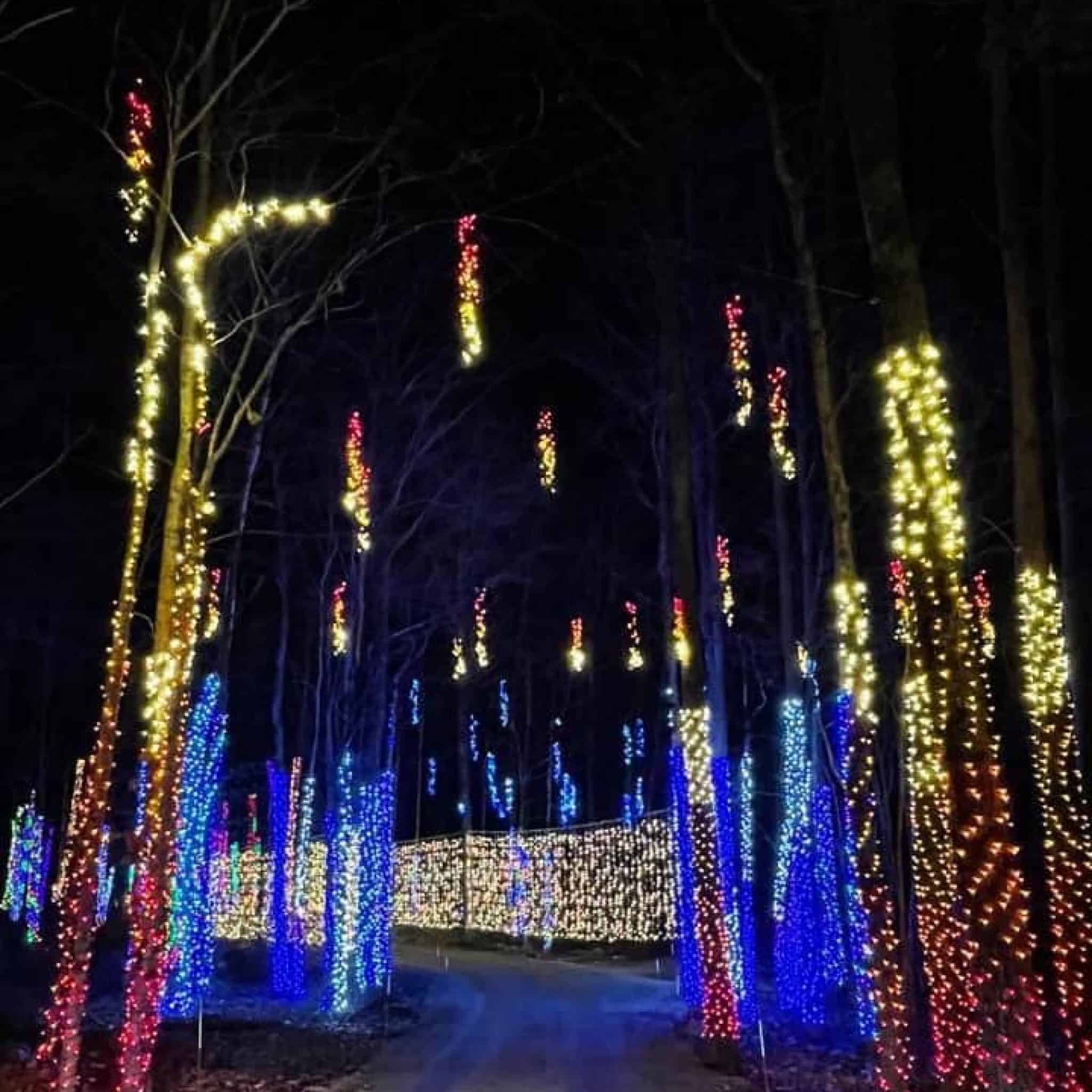 The cost of driving-through tickets will be $25 for a vehicle that can hold up to six passengers and $75 for a minibus or a large car with at least seven passengers. Walking tickets cost $10 each.
Malmsten and his wife, Brittany, who are both responsible for the day-to-day operations at the campground, suggest that guests make reservations through the campground's website since high demand can result in congestion.
"If spots are available when they get here, we can book them at the door, but we really prefer people to buy tickets ahead of time because spots are limited," said Brittany Malmsten.
The Malmstens have secured a food truck and may also book an appearance by Santa Claus.
"COVID really threw a wrench in things," said Kale Malmsten, "but the cool part is, people who are comfortable are walking around, but people still have the option to drive through. It's really a win–win for everyone."
While the light show may seem huge, less than a dozen people are working behind the scenes who make it happen. The Malmstens employ five employees to guide traffic during drive-through nights and two for walk-through nights. According to Kale Malmsten, the actual display is constructed by a team comprising three to five individuals.
"People really like the walk-through nights," said Brittany Malmsten. There aren't a lot of light shows in Maine doing walk-thrus. We have a store open to sell souvenirs, cups, and hats, and people really enjoy coming in and talking. It's great to see them in the holiday spirit; it's making people very happy."
On Sunday, Brittany Malmsten said about 260 people attended the walk-through.
The event is seeing success, with huge attendance and enthusiastic reception; the Malmstens are already thinking about the possibility of another one in the future. Kale Malmsten believes that it will happen again and is thinking about using double or triple lights for the next time around.
"We want to bring magic to central Maine," Malmsten ended.