Sun Outdoors New Orleans North Shore, a premier outdoor resort located in the picturesque region of North Shore, Louisiana, is taking a pioneering step toward a range of outdoor activities tailored to individuals with special needs. 
Aimed at making recreational opportunities more inclusive, Sun Outdoors New Orleans North Shore has introduced a series of activities designed to eliminate obstacles that may otherwise deter individuals with special needs from fully enjoying the outdoor experience.
"We love giving back to our community, we provide activities to our special needs group 'Options' from Hammond," Cyndi Johnson, a general manager at Sun Outdoors, wrote in a LinkedIn post. "This week was glitter tattoos and paper airplanes, we love to see them smile and have fun."
Sun Outdoors New Orleans North Shore's commitment to providing inclusive outdoor activities for people with special needs not only enriches the lives of individuals within the community but also paves the way for a more inclusive future in the world of outdoor recreation.
About Sun Outdoors New Orleans North Shore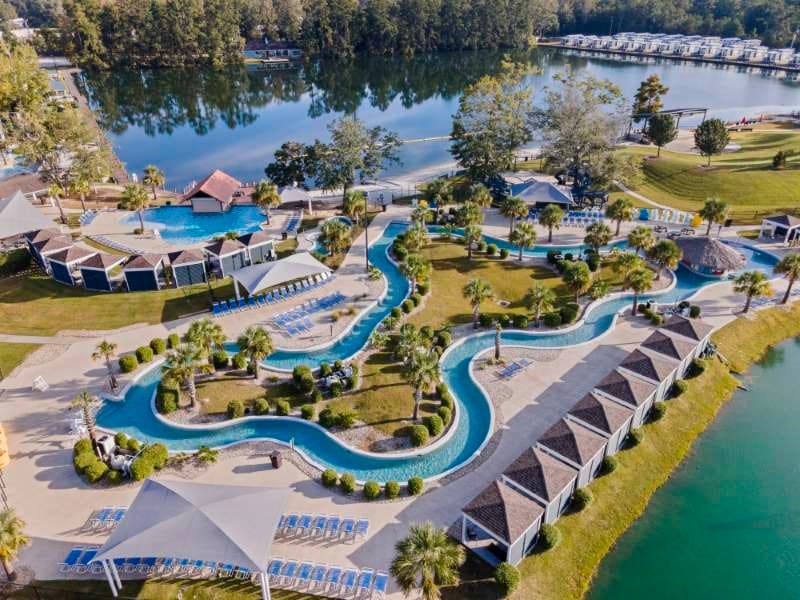 Sun Outdoors New Orleans North Shore is a premier outdoor resort located in the stunning North Shore region of Louisiana. Blending nature and luxury, this resort offers a wide range of amenities designed to enhance your camping experience.
From spacious RV sites with concrete pads and full hookups to inviting lakeside cottages, the resort provides comfortable lodging options for all preferences. Enjoy leisurely swims in the on-site pool, let kids play in the playground, and take advantage of the fishing and kayaking opportunities by the lake.
With a clubhouse for social gatherings, clean restrooms, and shower facilities, Sun Outdoors ensures your comfort and convenience throughout your stay. Plus, scheduled activities and live events add to the atmosphere, making it the perfect destination for a memorable outdoor adventure in the heart of Louisiana.
At Sun Outdoors, the goal is to create lasting memories and provide opportunities for families to immerse themselves in the rich culture and natural wonders of Louisiana. With a dedication to providing inclusive outdoor experiences, the resort offers a wide range of activities and accommodations suitable for guests of all abilities. 
Featured image from Cyndi Johnson via LinkedIn.