Best Nest Farm, Mills County's (Iowa) first private glamping venue located 12 miles southeast of Glenwood, has seen great success in its inaugural season. The 50-acre property, owned by Marcel Devetten and Amy Kern who moved there from Omaha in 2021, offers a luxury camping experience in two vintage-style covered wagons.
The climate-controlled wagons comfortably fit up to four guests each. Amenities include one queen bed, one twin bunk bed, luxury linens, a wagon wheel table with chairs, dishes, USB ports, a full bathroom with shower, AC/heat, mini-fridge, microwave, Keurig, and outdoor firepit.
"There's no Wi-Fi, no TV, but pretty much everything else is there," Devetten told The Opinion-Tribune.
After frequent visits from impressed friends and family, Devetten and Kern decided to open the glamping business to the public. They attended a glamping conference to view options like teepees and geo-domes, ultimately choosing the unique covered wagons. The wagons were purchased from a Kansas company.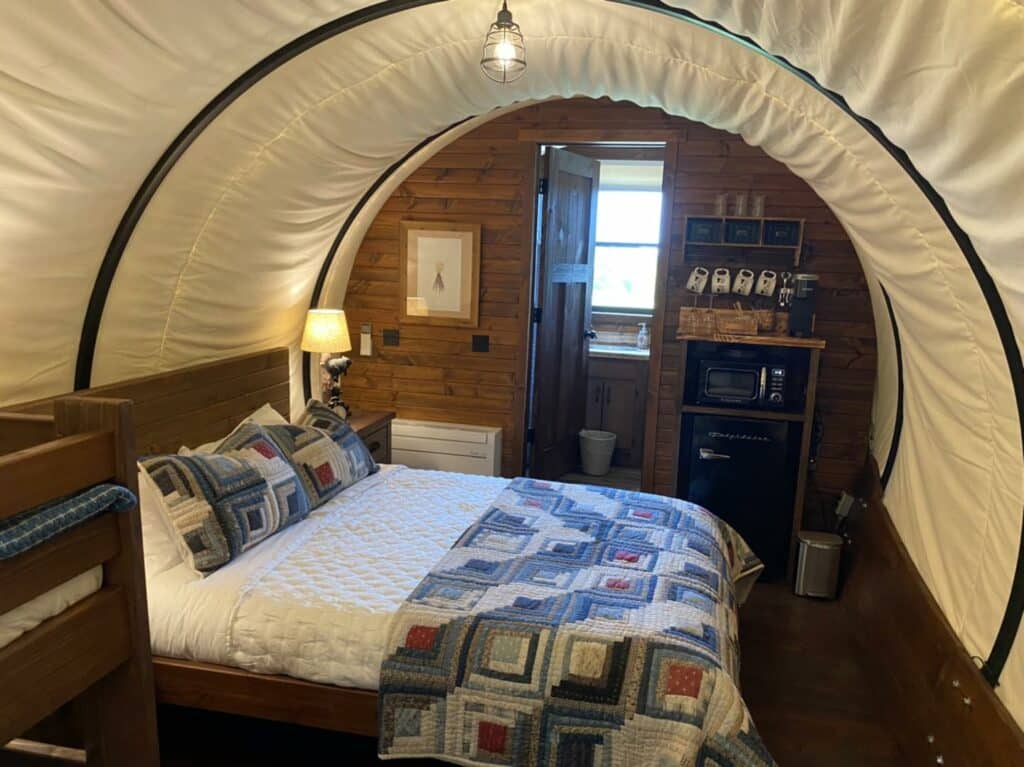 To spread the word, Devetten and Kern promoted their business around Mills County, collaborating with local venues. The county chamber of commerce also provided great assistance. In just a few months, Best Nest Farm has welcomed guests from as far as Virginia, Pennsylvania, and Ohio. Most hail from Omaha and southwest Iowa.
Guests have loved the experience, leaving positive reviews about the roomy wagons and the abundance of amenities. Hiking trails, kayaking, feeding alpacas, and interacting with the farm animals have been big highlights, especially for kids. Visitors from Omaha often marvel at the area's natural splendor right in their backyard.
Nightly rates range from $150-250 depending on season and day. Everything is included with no extra fees. The property closes yearly from mid-November to mid-April. Reservations for 2023 are already filling up after a successful first season.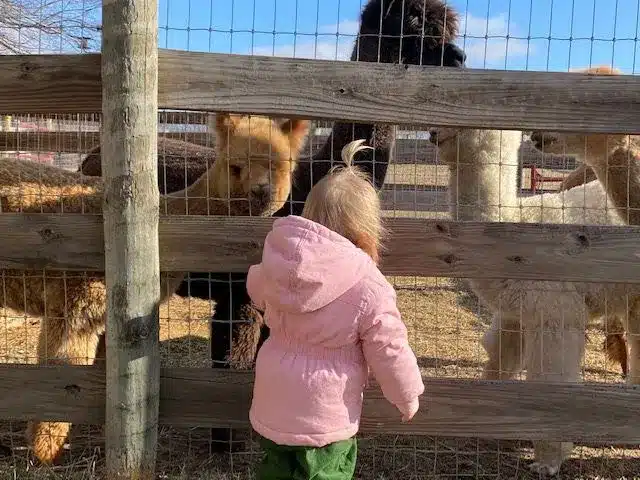 "I think it's a great opportunity for many people to learn how much beauty there is in their immediate backyard," said Devetten. The secluded Loess Hills venue allows urban guests to enjoy nature in comfort and style.
The glamping trend has grown rapidly across the country as people seek outdoor adventures without the hassle of tent camping. Best Nest Farm's covered wagons provide a happy compromise with a connection to nature minus the headaches. Their proximity to Omaha makes Mills County an ideal glamping destination.
With glowing reviews and reservations already lining up, the future looks bright for Devetten and Kern's new glamping business. Best Nest Farm has found the perfect niche in Iowa's evolving tourism industry. Their blend of luxury accommodations and natural scenery looks to be a winning combination.
For more information, visit bestnestfarm.com.
Featured image from Best Nest Farm via Facebook.