Nestled along the North Fork of the Maquoketa River in eastern Iowa lies a gem for outdoor enthusiasts—Riverview Ridge Campgrounds. 
Since 2008, co-owners John and Annette Rogers have been sharing this picturesque land with the public, driven by their profound love for nature and a desire to share its beauty with others.
The campground is situated in Jones County, amidst limestone bluffs and lush riverbanks, offering a serene backdrop near the cozy town of Cascade. It's a setting that invites visitors to disconnect from the hustle and bustle and reconnect with nature.
Riverview Ridge is not just a place to stay; it's an experience. The campground is equipped with RV and tent sites, and visitors can rent tubes and kayaks for a leisurely float down the river. Families can enjoy a beach area that's perfect for kids and a sense of community that the Rogers have nurtured over the years.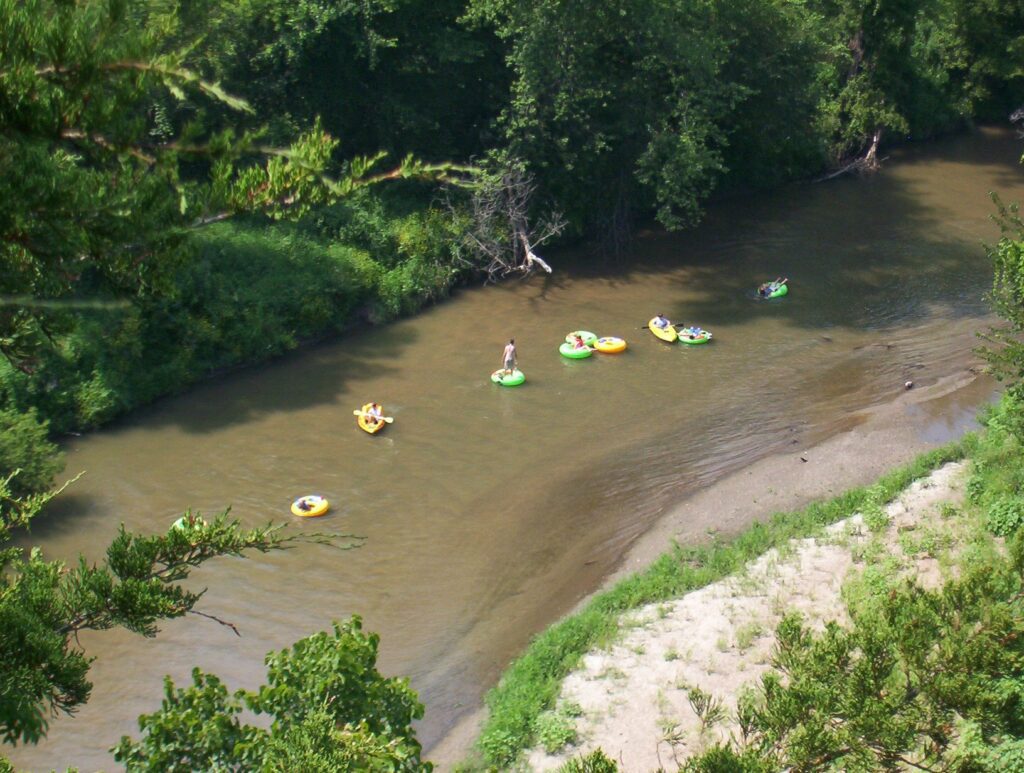 Beyond the river, guests are encouraged to explore hiking and walking trails through an additional 80-acre terrain. For those seeking a bit more adventure, UTV and ATVing are permitted in the counties, and the campground has private trails open in spring and fall.
The Rogers are committed to enhancing the visitor experience. Recent additions include a three-seasons building and pavilion for campground activities such as movies and games, and a camp store stocked with ice, supplies, and fishing gear.
The Rogers have planted 1500 trees, including Jack Pine, Maples, and Oaks, contributing to a sustainable and eco-friendly environment that aligns with their love for the land.
The campground is continually expanding to meet growing demand. According to its website, more seasonal summer sites are added each year, and recent expansions have included additional riverside tent camping options and electric sites along tree lines for weekend visitors.
Visitors interested in experiencing this outdoor haven can reach Riverview Ridge Campgrounds at 24224 Riverview Rd, Cascade, IA 52033, or by phone at 563-543-1258.
Riverview Ridge Campgrounds stands as a testament to John and Annette Rogers' vision—a full-service campground where visitors can enjoy the natural beauty of eastern Iowa.
Whether it's floating down the Maquoketa River, hiking through lush terrain, or simply relaxing under the stars, Riverview Ridge offers a memorable escape for all who visit.
Featured image from Riverview Ridge Campgrounds and Recreation.