Dick Grymonprez, a luminary in the recreational vehicle (RV) industry, has announced his retirement, signaling the close of a remarkable career that has spanned several decades.
Grymonprez, in his capacity as the director of sales for Skyline Champion, has played a pivotal role in the expansion and popularity of the park model RV sector. His unwavering commitment to the industry and his steadfast dedication to excellence have earned him the respect and admiration of his peers and colleagues.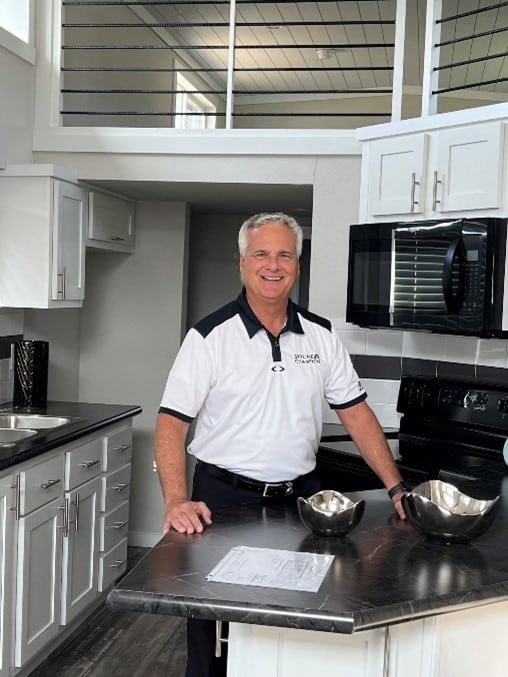 Grymonprez's tenure in the RV industry is a testament to his passion and dedication. His roles as the president of the Recreational Park Trailer Industry Association and a board member of the RV Industry Association (RVIA) have seen him make significant contributions to the industry.
His strategic vision and leadership have played a crucial role in shaping the future of the park model RV industry.
Grymonprez's colleagues and industry insiders have lauded him for his steadfast dedication and resolute leadership style.
"His resolute style meant that there wasn't an industry issue that he was afraid to tackle. He would bring his unwavering dedication to park model RVs to the table and help work towards what was best for our industry," John Soard, vice president of sales at Woodland Park Inc., said.
His mentorship has been invaluable to many in the industry, including Trevor Kropf, the general manager of Kropf Industries.
Grymonprez's perfect attendance record at board meetings during his 10 years of service is a testament to his commitment to the industry, as per the News & Insights report of the RVIA.
"I think that speaks volumes to his work ethic and dedication to the industry," Kropf said.
In June, Grymonprez was honored with the RV Industry Association's Special Award, a fitting recognition of his extraordinary contributions to the industry's overall success.
The award is a testament to Grymonprez's impact on the industry and his commitment to driving its growth and success. His leadership on the RV Industry Association Board has been instrumental in elevating the industry.
Reflecting on his career, Grymonprez expressed satisfaction with the work he has done. He has seen the industry grow and evolve, and he has been a part of that journey.
"Although I have been in the manufactured housing/park model RV business for over 42 years the most rewarding part of my career has been on the RV side. In my 10 years on the RV Industry Association Board, I have met many wonderful people who I will be friends with for life," he said.
Grymonprez's retirement at the end of the summer is a significant event in the RV industry. His contributions to the industry have been immense, and his retirement marks the end of an era. However, it also opens up new opportunities for growth and innovation. As the industry navigates this transition, Grymonprez's legacy will continue to guide its path.