Imagine yourself embarking on a captivating journey where the cosmos takes center stage, surpassing our everyday experiences, far away from the bustling city lights and digital screens. This is the world of stargazing and astronomy adventures, a journey that whisks you away from Earth's confines.
For stargazing enthusiasts and astronomy aficionados, parks that offer exceptional views have become a desired destination for exploration. These sites have recognized that stargazing is not only an activity but a portal to a realm of wonder and adventure. They offer a night-long view of dark skies in the velvety backdrop of the Milky Way.
These outdoor recreation sites are special places for people who want to feel close to Mother Nature and the universe. They help you have an amazing adventure exploring the sky both in the daytime and at night. Here are some of these interesting locations in the United States that offer just that.
Headlands International Dark Sky Park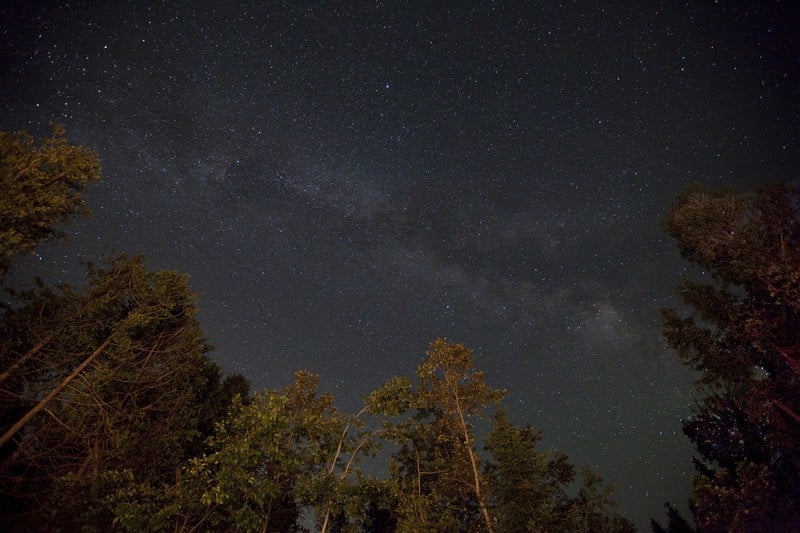 Step into the enchanting realm of the night sky through Headlands International Dark Sky Park, where the wonders of the cosmos await your exploration. Nestled in Michigan's pristine landscapes, this park invites stargazing enthusiasts and curious minds to delve into the beauty and mystery of the universe.
The park offers an exceptional opportunity to witness celestial wonders unhindered by urban lights. Whether you are a seasoned astronomer or a casual observer who loves outdoor activities, the park's dark skies reveal a mesmerizing view of stars, planets, and distant galaxies.
"Incredible place to see the stars and the planets. We were lucky to have clear skies and had great views of the stars, Milky Way, and International Space Station," Beth Liddle, a visitor at the park, wrote in a Google review. "Incredibly knowledgeable staff was out with telescopes to allow guests to view the moon, planets, nebula, etc."
From guided star walks to telescope viewing, the Headlands International Dark Sky Park offers a variety of engaging programs that cater for all travel of interest and expertise. Delve into the stories of constellations, discover the art of astrophotography, and share in the awe that comes with contemplating the cosmos.
Cherry Springs State Park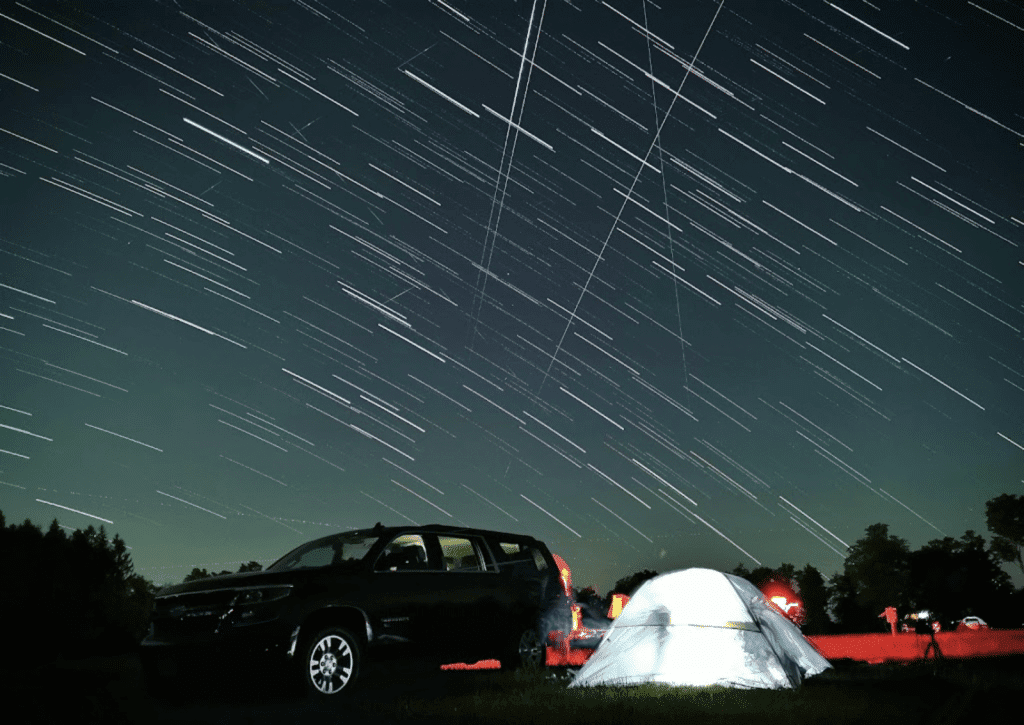 Nestled in the heart of Pennsylvania's serene landscape, Cherry Springs State Park stands as a haven for stargazing enthusiasts and astronomy aficionados alike. Renowned for its remarkably dark skies, the park has earned its reputation as one of the premier stargazing destinations in the United States, "consistently rated one of the 7 best places on the planet."
The park offers more than just a night beneath the stars; it provides an immersive journey into the cosmos. The park's remote location ensures unparalleled views of celestial wonders, where galaxies, nebulae, and constellations come to life, inspiring wonder and igniting curiosity.
"On a clear night, up to 30,000 stars fill the sky, and lucky guests may also glimpse Asteroids, Venus – the evening star, Aurora Borealis (the Northern Lights), Omega Nebula, Zodiacal Light, Meteor Showers, Lunar Viewing and the Milky Way, and other celestial bodies." the park's website wrote on their front page to attract its customers.
For those seeking to delve deeper into the mysteries above, Cherry Springs hosts a range of astronomy programs and events. Whether you are a seasoned astronomer or a curious novice, the educational programs and telescope viewing sessions promise to elevate your celestial experience.
Grand Canyon National Park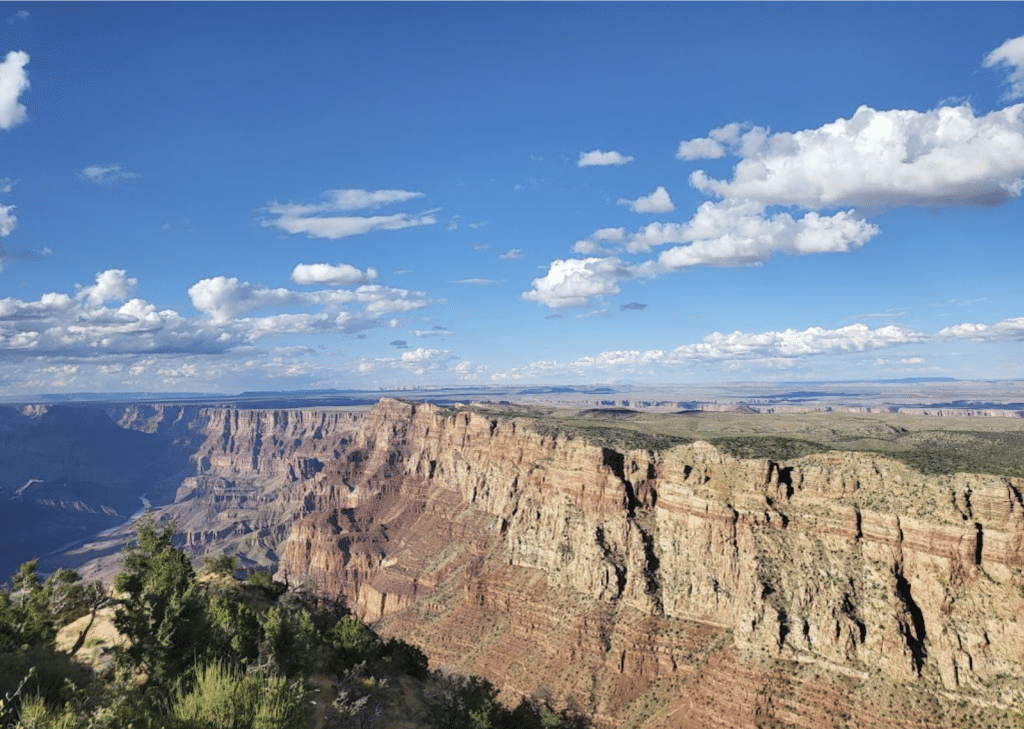 Grand Canyon National Park, located in Arizona, is one of the most iconic and awe-inspiring natural wonders in the world. Carved over millions of years by the Colorado River, the Grand Canyon showcases a vast and intricate landscape of colorful rock formations and deep canyons that stretch for over 270 miles.
With its diverse ecosystems, the Grand Canyon offers an array of experiences, from hiking along its rugged trails to gazing upon its breathtaking views. Whether you seek the thrill of whitewater rafting down the Colorado River or the Tranquility of stargazing under its pristine night skies, the park promises an unforgettable journey.
"When we first caught a glimpse, it was like staring at a painting or an illusion, I wasn't able to grasp the immense size of this canyon," Wrote Robert Maxwell in a Google Review. "There is so much to do here and a person could spend several weeks just doing everything this park has to offer."
Grand Canyon National Park is not only a geological marvel but also a UNESCO World Heritage Site and a beloved destination for outdoor enthusiasts, photographers, and nature lovers alike. Immerse yourself in its rich history, captivating geology, and unparalleled natural beauty by visiting its website and start planning your adventure.
Buffalo National River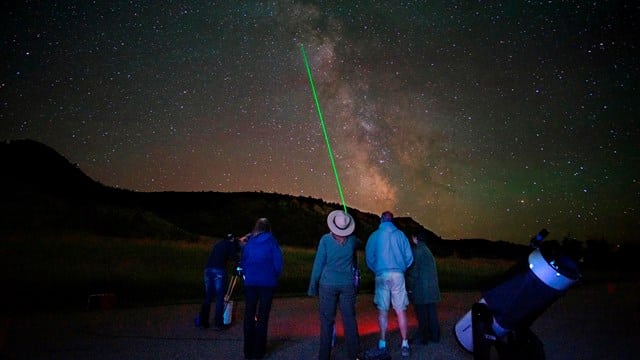 Nestled in the heart of the Ozark Mountains, Buffalo National River in Arkansas is a captivating natural wonder. Stretching over 135 miles, it holds the distinction of being America's first national river. This national treasure invites adventurers to explore its crystal clear water, rugged terrain, and rich biodiversity.
The site is an outdoor experience that has something for everyone. Whether you are padding through the picturesque limestone bluffs, hiking along its verdant trails, or simply wondering at a clear Milky Way view in the dark sky, this park beckons with its unspoiled beauty.
"With the abundance of activities to do here (kayaking, caving, hiking, climbing, backpacking….the list goes on) a body would be hard pressed not to find something to do," wrote Matt Foster in a Google review. "The trails here are quite extensive and traverse the full length of the buffalo."
Visitors can also delve into the region's history, including the remnant of the early settlers and Native American cultures. For those seeking an escape from the urban sprawl, Buffalo National River stands as a testament to the enduring beauty of untouched landscapes and sanctuary for those in search of uncharted natural wonders.
Zion National Park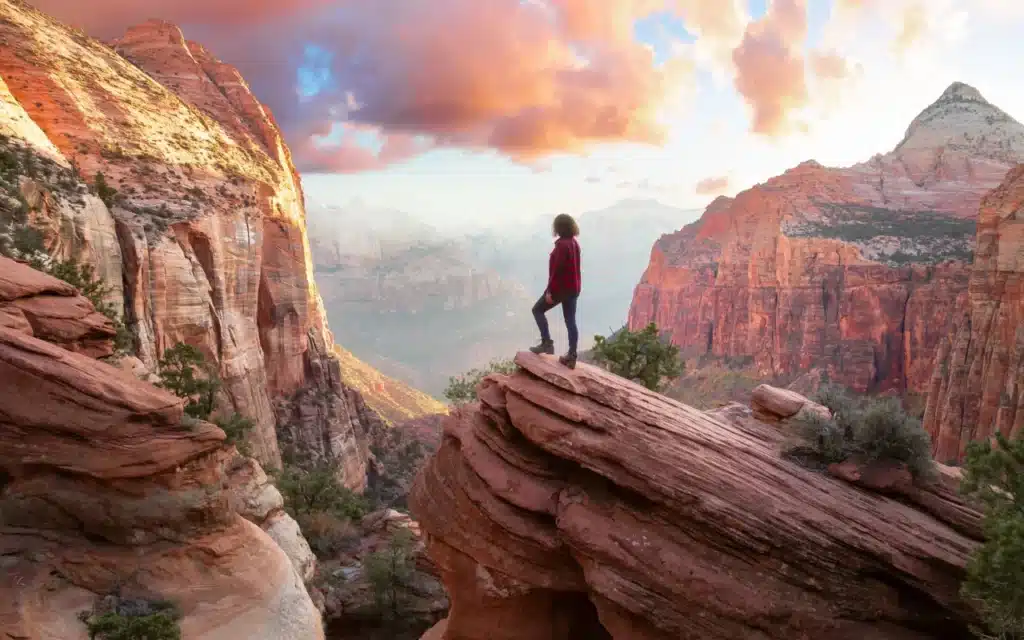 Zion National Park is one of the most stunning and popular national parks located in the southwestern United States, specifically in the state of Utah. It is renowned for its breathtaking red rock formations, deep canyons, diverse ecosystems, and dark night skies.
The park spans over 230 square miles and is characterized by the dramatic Zion Canyon which was carved by the Virgin River over millions of years. It provides an array of recreational opportunities, including hiking, rock climbing, camping, and wildlife viewing.
"This is one of my favorite national parks I've been to. So much to do and see," wrote Skyler Dyer in a review. "The views are amazing and breathtaking. Every year we come back to Zion National Park we have another hike we do.
Zion National Park offers a number of hiking trails catering to various skill levels, from leisurely strolls to challenging backcountry adventures. Its unique landscapes and rich biodiversity make it a haven for outdoor enthusiasts, photographers, and nature lovers.
Visitors can explore the park year-round, but spring and fall are particularly popular due to mild weather conditions. Overall, Zion National Park is a must-visit destination for those seeking the beauty of the American Southwest and the thrill of outdoor adventure in a stunning natural setting.
Big Bend National Park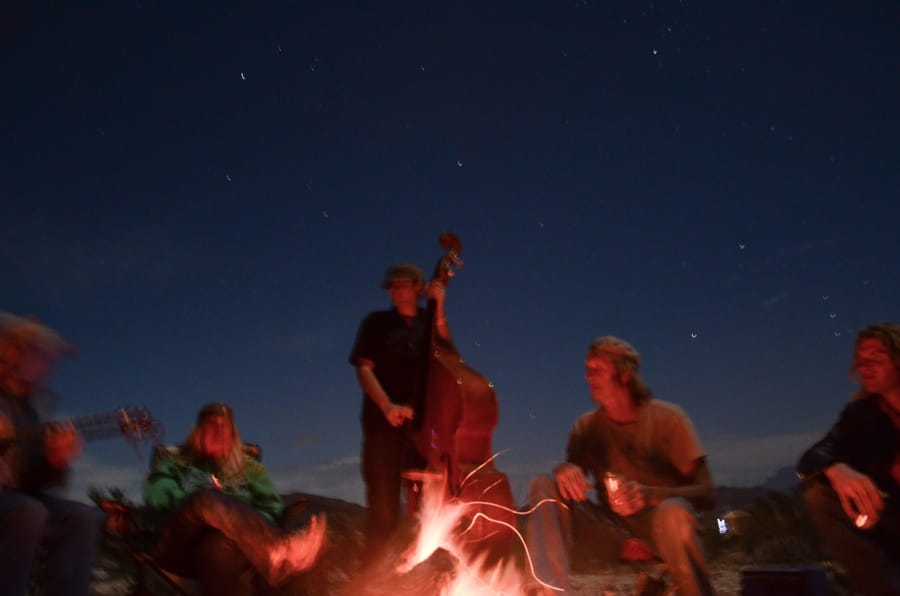 Big Bend National Park, situated in the remote and rugged landscapes of southwestern Texas, is a hidden gem and a true testament to the wild beauty of the American Southwest. Encompassing over 800,000 acres, this relatively expansive national park offers an unparalleled natural spectacle.
Visitors to Big Bend National Park are treated to various outdoor activities, including hiking, birdwatching, camping, and stargazing. The park's remote location and minimal light pollution make it a designated International Dark Sky Park, offering some of the best opportunities for stargazing in North America.
"Magical, beautiful, godly, and unforgettable. I spent two nights at the Big Bend National Park campground. My family stayed in a tent," Chang Chi wrote in a review. "There are many trails even for beginners. Start early in the morning. The best part was the night sky. My kids didn't know how beautiful the night sky looked like."
Big Bend's main features include the spectacular canyons carved by the Rio Grande River, vast desert landscapes, and the imposing Chisos Mountains. Whether you're seeking solitude in the vast desert landscapes or looking to explore the canyons and hot springs along the river, the national park provides a truly immersive and unforgettable experience for nature enthusiasts and adventure seekers alike.
Great Sand Dunes National Park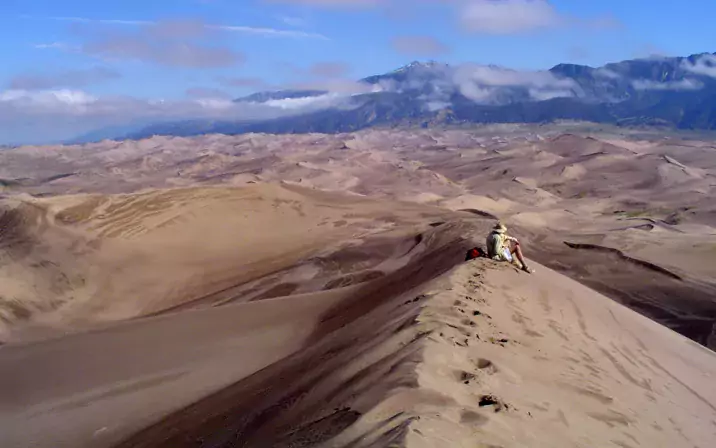 Great Sand Dunes National Park, located in southern Colorado, is a unique and mesmerizing natural wonder. The park is home to the tallest sand dunes in North America, with some towering over 700 feet in height.
Visitors to the park can engage in a variety of activities, including hiking, sandboarding, and sledding down the dunes, providing a sense of adventure in an otherworldly setting. The park's Medano Creek, which flows at the base of the dunes seasonally, offers a refreshing respite for visitors to cool off during the hot summer months.
"A handful of people were trekking along to spend the night deeper into the park whereas others were heading up to sand-board the steeper slopes for a quick evening experience," wrote Khy in a review. "Loved the clarity of the night sky as well after getting to witness a beautiful sunset falling over the neighboring mountains."
Additionally, Great Sand Dunes' remote location and minimal light pollution make it an excellent destination for stargazing and astrophotography. Overall, the park is a place for striking natural beauty and outdoor adventure, making it a must-visit destination for those exploring Colorado's diverse landscapes.
Waterton-Glacier International Peace Park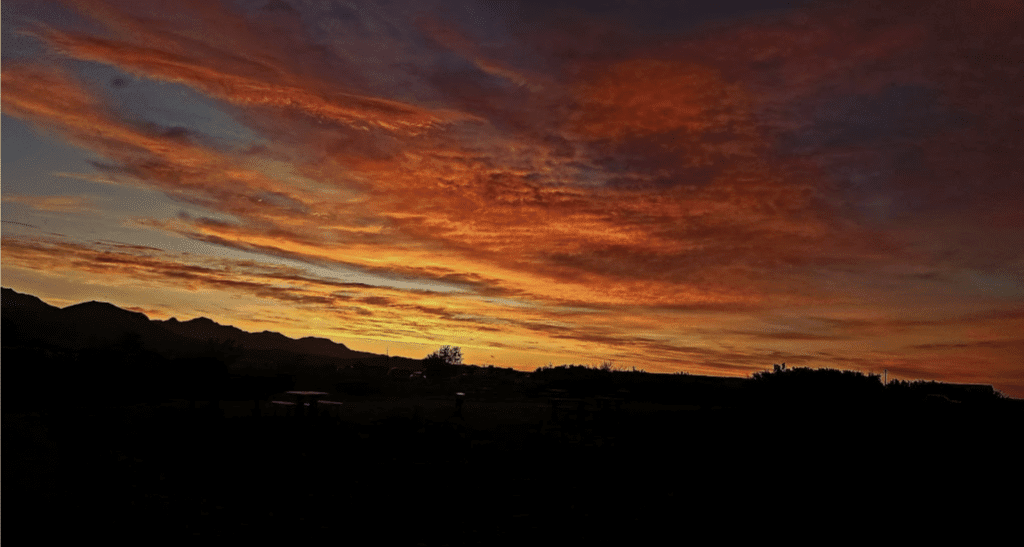 Waterton-Glacier International Peace Park is a remarkable transboundary protected area situated on the border between the United States (Glacier National Park in Montana) and Canada (Waterson Lake National Park in Alberta). Together, these two national parks form the world's first International Peace Park and are collectively recognized as a UNESCO World Heritage Site.
"In 1932 Waterton Lakes National Park (Alberta, Canada) was combined with the Glacier National Park (Montana, United States) to form the world's first International Peace Park," as UNESCO reported. "Situated on the border between the two countries and offering outstanding scenery, the park is exceptionally rich in plant and mammal species as well as prairie, forest, and alpine and glacial features."
Waterton-Glacier International Peace Park provides a range of camping options for those eager to spend the night under the stars. In Glacier National Park, campers can choose from campgrounds like Many Glacier and Avalanche, which offer not only proximity to hiking trails and scenic vistas but also essential amenities like restrooms and potable water.
On the Canadian side in Waterton Lakes National Park, campgrounds like Waterton Townsite and Belly River provide serene settings amidst stunning landscapes, allowing campers to wake up to breathtaking views of lakes, mountains, and forests.
Both parks are recognized for their commitment to preserving dark skies, making them ideal places for unparalleled views of the night sky, including a panorama of stars, planets, and even the Milky Way. Campers can simply lay back and gaze at the celestial wonders above or bring telescopes and binoculars for a closer look.
Whether you're an astronomy enthusiast or a casual observer seeking to escape urban lights, these campgrounds beckon with their natural beauty and a celestial spectacle that invites wonder and awe. So, pack your gear, set up your campsite, and prepare for an adventure that transports you beyond Earth's confines.