Kampgrounds of America (KOA) on Monday (November 14) night showed what warm hospitality's all about as it welcomed KOA Convention first-timers at a special networking reception held prior to the main convention welcome event at Universal Orlando in Florida.
The fun continues at the 2022 KOA Convention & Expo, and newbies at one of the campground industry's biggest events of the year were treated to an evening of fun and entertainment, not to mention, networking opportunities that helped them form worthwhile connections.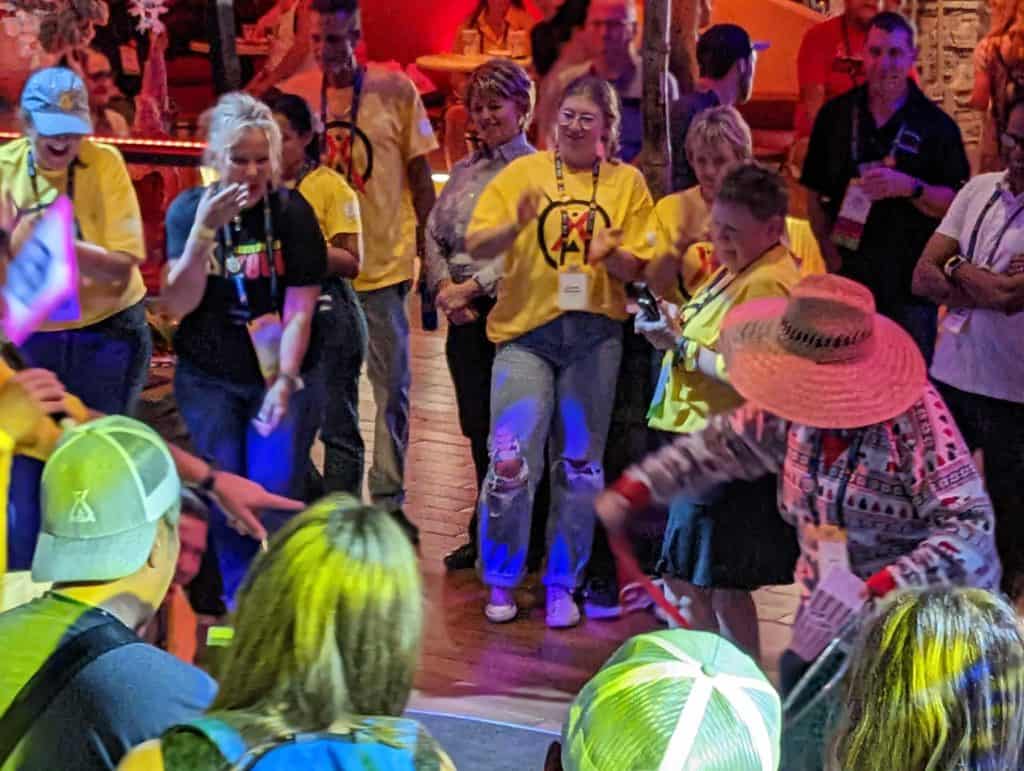 At 4:00 p.m. yesterday, the Coconut Club was bustling with first-timers who were smiling throughout the night.
Brian Schaper, the owner of Gas City KOA and one of the convention newcomers, told Modern Campground that the event for first-timers was a "great way to kick off" the convention.
"I'm a deer in headlights. It's very exciting. A lot of interesting things, a lot of interesting people," he said.
MC also spoke with Justin Staten, the owner of Hocking Hills KOA in Ohio, who expressed delight in being part of KOA. Staten owns two campgrounds—one of which he plans to convert into a KOA.
"And we're just so blown away by KOA's systems, professionalism, [and] 60 plus years of knowledge that we're gonna convert our other campground to a KOA," Staten said.
Coming out of the first-timer's event, Staten said: "…I mean, I know it's [the] first day, but I just did KOAU (KOA University) a couple of weeks ago, and KOAU sold me on KOA System, so I'm in for life, he said."
Staten added that he is looking into expanding his KOA portfolio and is in the acquisition phase now. As the conference begins, the KOA franchisee said he is looking forward to the coming days.
"So I think this week is going to be amazing, but definitely blown away by KOA," said Staten.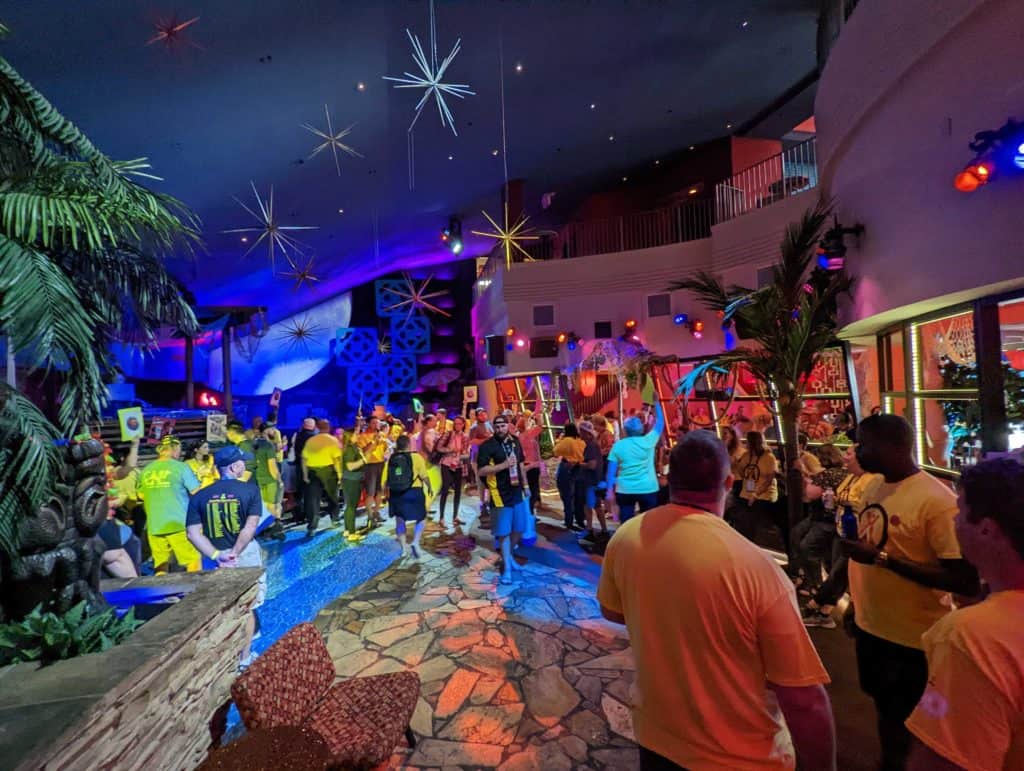 Monday started with a bang as the KOA hot air balloon took flight early in the morning at the Orange County Convention Center. The balloon soared high in various festivals throughout the year and will be spotted in areas in the United States and Canada in 2023.
Soon after was the opening of the convention registration as well as different meetings in the afternoon.
Today, November 15, back-to-back education sessions await attendees at the convention center, beginning with an opening general session at 8:30 titled "60 Years and Just Getting Started".
Workshops also start today from 10:30 a.m. until 11:45 a.m. Morning sessions include discussions on how to handle seasonal guests, increasing Kampstore sales and profit, and revenue management, and more. There will also be a session on Zingle, a tool park owners can use to connect with guests.
Afternoon sessions are scheduled to begin at 1:45 p.m. and will tackle planning and budgeting for capital and operation maintenance, changes to KOA's Quality Assurance Manual, saying "hello" and "goodbye" to employees, and more.
Another highlight of Day 2 will be a keynote presentation to be delivered by Phil Hansen.
Modern Campground will continue covering the 2022 KOA Convention & Expo. Stay tuned for more information.