What attracts campers and what makes them come back? For some, it can be friendly staff, for others, great location. It goes without saying, however, that next-level attractions also lure guests; and while outdoor hospitality industry conferences have expos, there is also so much for park owners to find at the IAAPA Expo.
Coinciding with the recent 2022 KOA Convention & Expo, the attractions industry event, organized by the International Association of Amusement Parks and Attractions (IAAPA) was held from November 14-18, also at the Orange County Convention Center.
With thousands of exhibits inside and outside the convention center, IAAPA is an opportunity for park owners to shop around for attractions that will keep campers entertained and coming back for more.
VR experiences, a cocktail claw machine, a giant beer-pong game, and more are only some of the next-level amenities campgrounds can offer to campers—and vendors offering them were all present at the expo.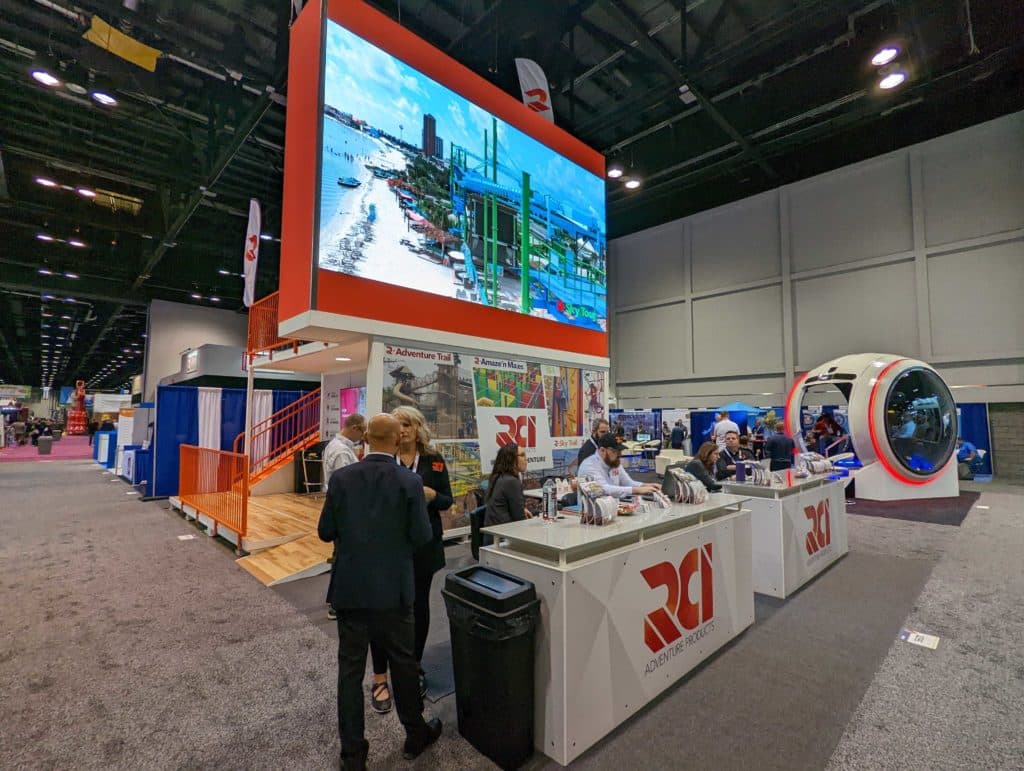 Vendors came from over 100 countries and showcased facilities including those for water parks, amusement and theme parks, family entertainment centers, science centers, museums, and more.
While the global association represents the attractions industry, there is always room for those who want to entertain guests and let them have fun, Jakob Wahl, IAAPA's chief operating officer (COO) and incoming chief executive officer (CEO), told Modern Campground.
"I actually think that campgrounds can learn a lot from attractions [industry] and vice versa because I think […] we're all today in a world where we want to entertain our guests. We want to offer them something special," Wahl said.
For years now, campgrounds have been a family destination, serving as a paradise for households to unwind through nature experiences, engaging activities, and superb amenities.
On a hot summer day, mom and dad can take a refreshing dip in the pool while the kids participate in the ice cream social. Aside from activities and cozy cabins, however, attractions can make or break the guest experience for campers.
The 2022 North American Camping Report released by Kampgrounds of America revealed that first-time campers are unlikely or at risk of camping again due to several factors, one being the camping experience not meeting expectations due to campgrounds that did not have a lot of service or amenities.
For Wahl, it is important for campground operators to broaden their horizons and acknowledge other things that campgrounds can offer apart from their key offerings like tents.
"[You have to also consider] what do my guests do besides sleeping?" Wahl told Modern Campground.
"How can I elevate the stay at my resort [in] a way that I differentiate from my competitors and how do I make it so special that they actually want to leave home and come back again?" the COO added.
Campgrounds, he said, have to offer something special because "expectations have changed" as more people are chasing after memorable experiences.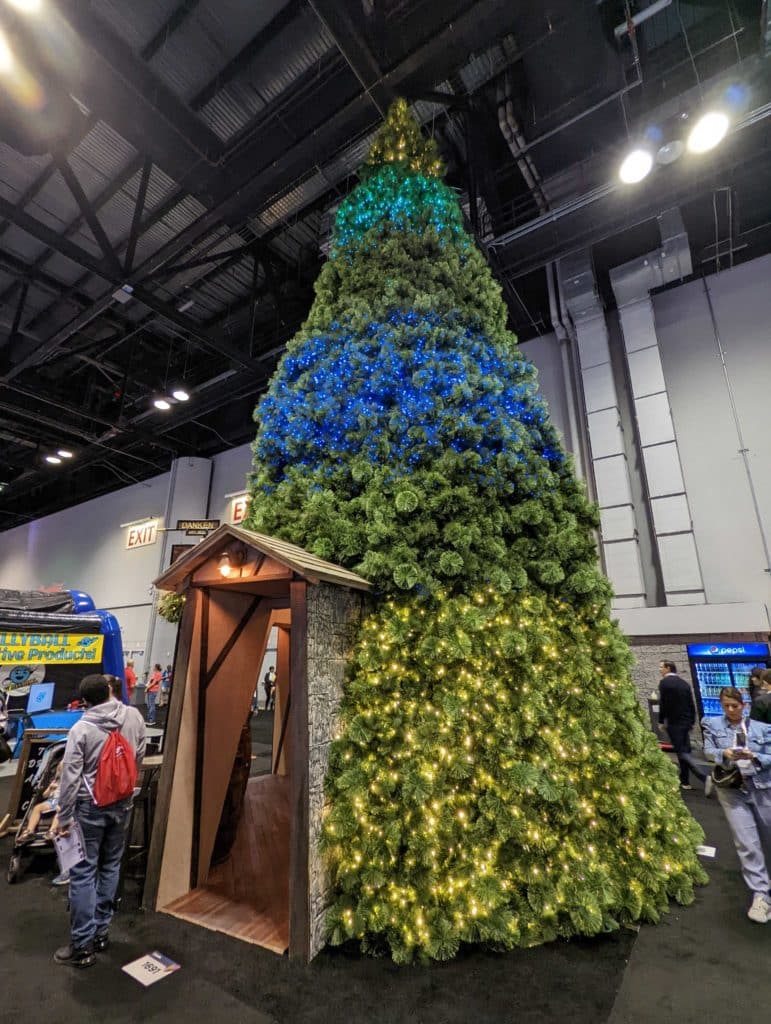 Still, the leap does not have to be too big for business owners as there is still an issue in the industry that needs to be addressed: the lack of campsites with basic amenities.
Early this year, an RV Industry Association report revealed that there is a need for more campgrounds with basic amenities. Out of the campgrounds, only 51% of private campsites have full-service hookups, per the study.
Other than basic facilities, ticketing systems, booking systems, and more are only some of the elementary things that will help make improve the guest experience. By automating some systems, park owners can focus more on providing excellent service to their guests.
As much as how far amenities have come in terms of attractions and as much as IAAPA is a hub for innovations when it comes to amenities, there will always be space for basic operation products and services as well as classic entertainment, Wahl said.
"Because if you go out with your friends or your family—maybe [go] bowling, maybe mini golf, or maybe arcade games—that will always work because it's [about] the fun of being together, seeing the joy, seeing the fear, seeing the laughter live," he said.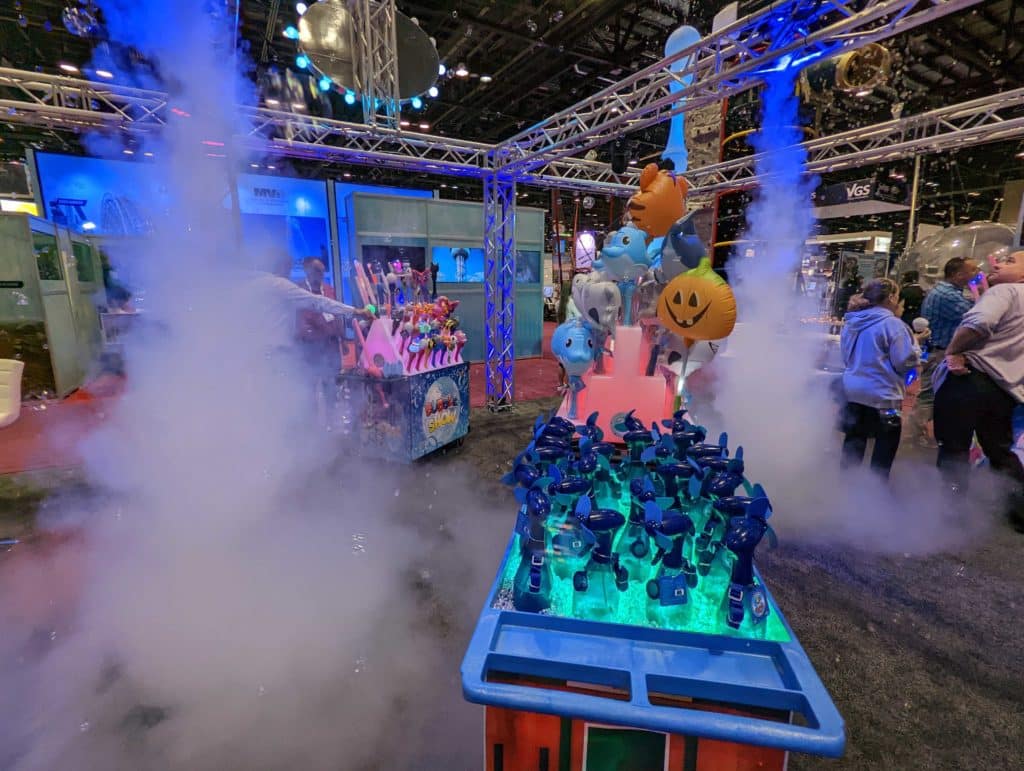 Looking into the future, Wahl believes that technology develops quickly—and it was apparent at the expo where classic attractions and technological advancements converged.
As Modern Campground (MC) toured the convention center, various eye-catching attractions were on display including arcade games featuring advanced technology, thrilling rides, brush boarding, and more.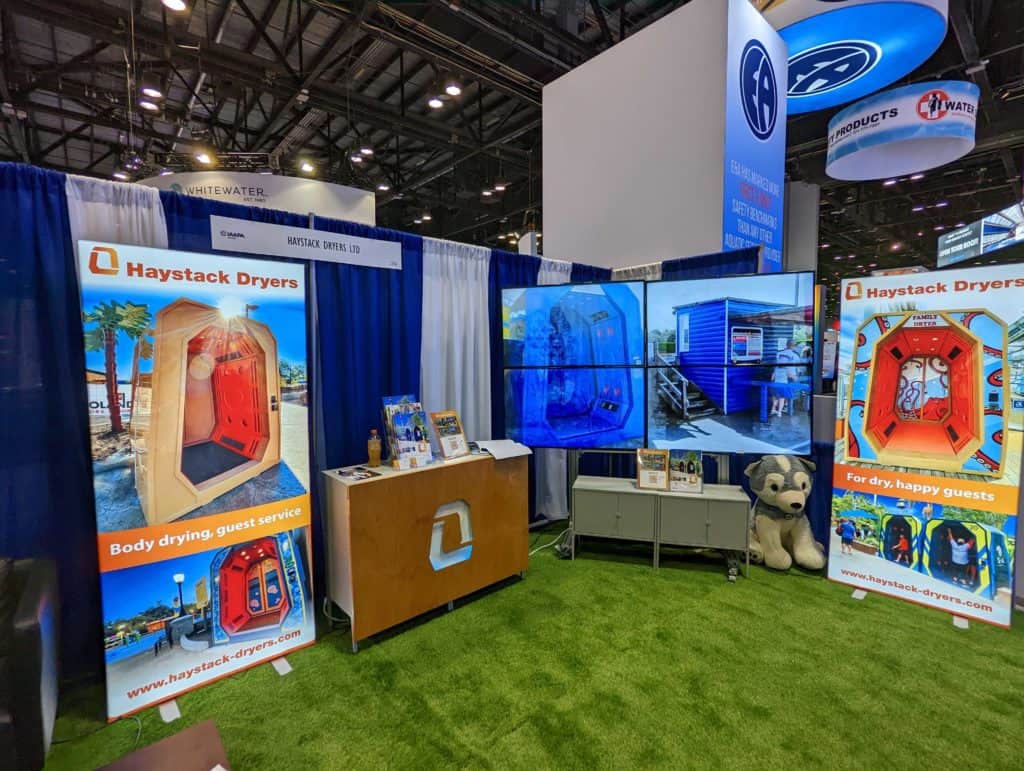 There were also leveled-up amenities such as body drying chambers and a robot that follows people and carries cargo.
It is only a matter of time before more advancements are unveiled. For now, Wahl believes in the potential of mobile technology as he sees more parks adopt the use of mobile phones in unlocking doors using an app.
During the IAAPA Expo, MC spoke with various vendors who shared their stories and how they can help campgrounds provide the best guest experience through their products and services. Stories about these innovations are coming soon.