ESCAPE Homes last week revealed the ESCAPE eBoho Go!, a limited edition 120-square-foot all-electric house.
Just 15' long, the company's smallest tiny house is still expansive and features wrap-around windows that open and more.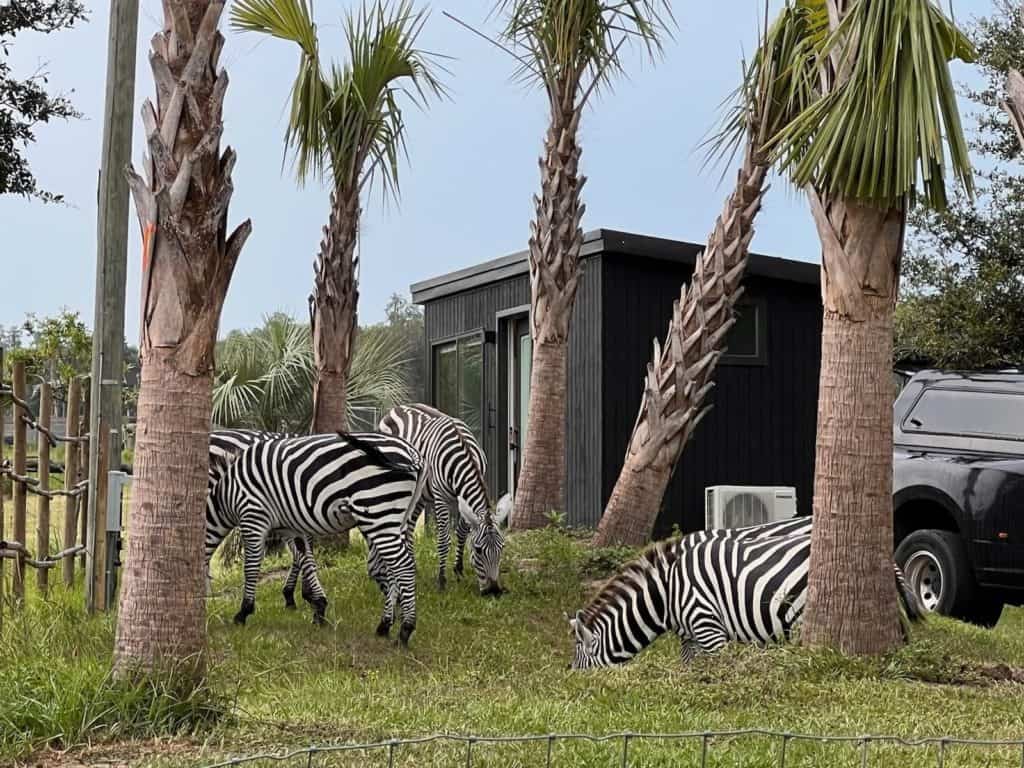 "We named this version of our popular Boho design 'GO!,' because it is meant to go everywhere, " ESCAPE Founder Dan Dobrowolski said in a press release. "It's a perfect design for use as an Airbnb, guesthouse, private haven, or traveling vacation home."
ESCAPE eBoho GO! has an all-steel roof, the smooth, contemporary design and sealed sustainably grown Birch wood that is found in all of the company's all-electric units, windows everywhere that open and have screens and blinds, as well as a queen bed with headboard.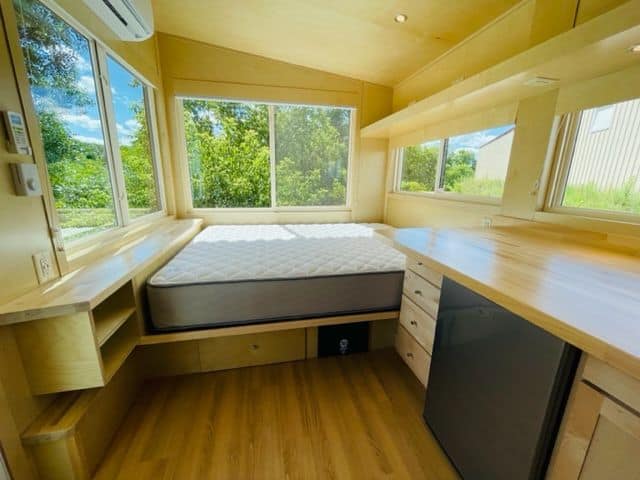 Furthermore is a split system cooling and heat pump, solid multipurpose butcher block top kitchen/workstation, a deep sink, and fridge/freezer.
The all-electric tiny house can sleep up to two and also offers 11' of storage above the bed and kitchen area, internet and cable hook up, baseboard heat in the all-maple bathroom with a full-size shower, and recycled insulation.
According to the press release, the tiny house is priced from $38,550.
For more information, visit https://www.escapetraveler.net/sale1.
About ESCAPE Homes
ESCAPE Homes is acclaimed, both nationally and internationally, for the design of innovative portable tiny homes that blend the best characteristics of a tiny home and RV and are inspired by the Prairie-style resort cottages at Canoe Bay in northwest Wisconsin.
Canoe Bay owner, Dan Dobrowolski enlisted the expertise of Frank Lloyd Wright protege, John Rattenbury, and Kelly Davis (AIA) award-winning architect emeritus from SALA Architects in Minneapolis, to design some of the resort cottages. ESCAPE Homes is his realization to bring these architectural gems to the public in a smaller, portable way.
For more information, visit ESCAPE or email dan@escapehomes.us.
Featured image from ESCAPE Homes.