Dometic is a pro at working on RV appliances. Recently, the company has been taking steps out of the recreational vehicle and into camping equipment, a report said.
The all-new HYD water canister-based faucet system is as easy to carry inside a small car trunk as it does in a Class A motorhome. It can be utilized in, on, or outside the vehicle.
Not only can it be used as a useful off-grid tap, but it also functions very well with filtration and purification systems to keep freshwater throughout the trip.
This two-part HYD system begins with the rotomolded 11-L water jug that Dometic offers as a new alternative to the water-jerry can.
Dometic claims that it has improved the shape for transport and included tie-down notches to ensure security.
The addition of an easy-connect CPC port and a 63mm Nalgene spout increases the versatility and helps prevent cross-contamination when refilling from an organic source.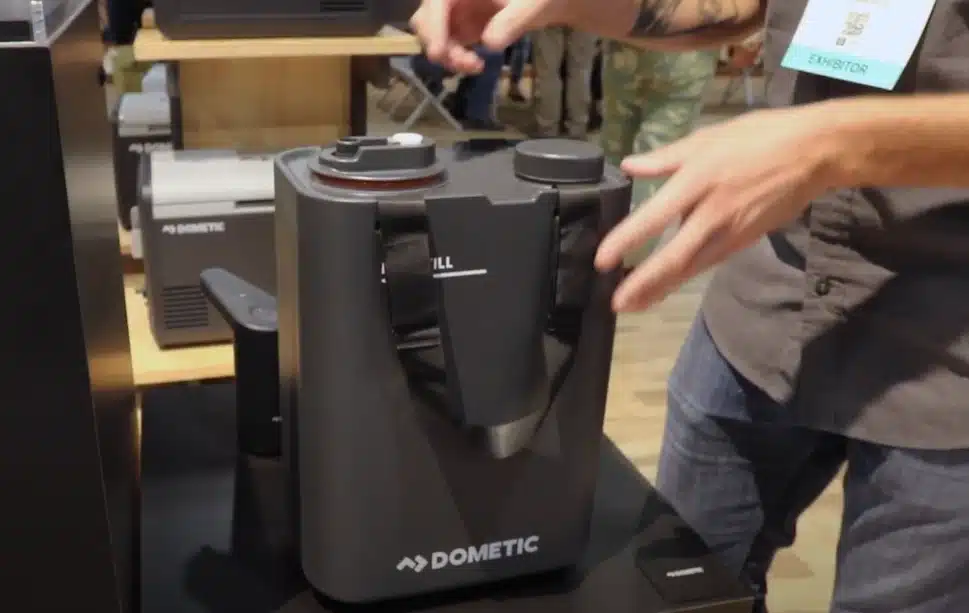 Water can be poured out traditionally by using the handhold at the base or place the water jug on its sides and then using the screw-on spigot equipped with a shut-off valve.
To make the HYDJ11 into a fully functional off-grid-powered faucet, users will need to purchase the HYD-WF. The faucet has an inbuilt pump and battery to push the water out at 150 liters water per charge. It plugs into a USB port to recharge.
The faucet can pour a single liter of water in just 60 seconds. It has an auto shut-off feature that cuts off flow after that amount of time. This makes it possible for camp cooks to fill up a pot or bottle without hovering over it. A light that is automatically activated when water flows is convenient to use at night.
The faucet's magnetic bottom easily adheres to any magnetic surface, such as the side of your vehicle or a non-magnetic area, using the adhesive-back magnetic pad. A pre-filter integrated into the hose that feeds the CPC port sifts out dust, dirt, or grit that could otherwise be able to get through the faucet and then into your drink.
The J11 Jug can be used in conjunction with Nalgene-compatible filters and purifiers, making it possible for campers to use devices similar to MSR Guardian to draw in water from natural sources and make it potable while they pump.