RV Retailer's Airstream of Tampa has been recognized as the #1 Airstream Dealership in the World for the third time in a row. In a LinkedIn post, Jon Ferrando, the founder, CEO, and president of RV Retailer, announced that the store also set all-time Airstream sales records for overall sales, touring coaches, and travel trailers.
The award was announced at the 2022 Airstream National Dealer Meeting in Colorado Springs, Colorado. The event took place from July 18 through 20.
Reaping awards throughout the night, the RV company celebrated Five River status for six of its ten Airstream stores. In addition, its Airstream of Austin store was recognized as the #1 Travel Trailer Dealership for the fourth consecutive year.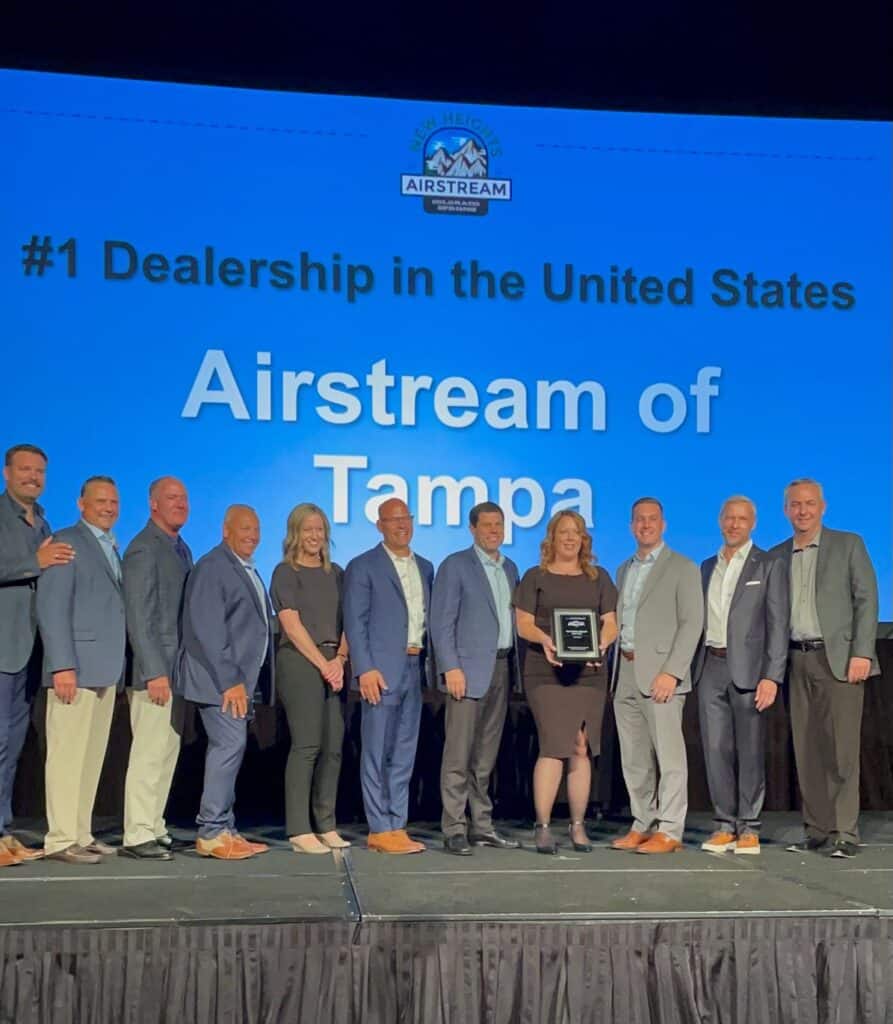 "Thank you to our partners at Airstream led by Bob Wheeler and Justin Humphreys. Congratulations to our Tampa team led by Don Strollo Anthony Sahli and GM Jessica Herrmann—what a phenomenal job for the ages!" Ferrando wrote.
"Congratulations to Larry Hall and Airstream of Austin GM Brian Davis for your incredible leadership. Thank you to all our Airstream store associates for providing an exceptional customer experience!" he added.
RV Retailer, LLC is a recreational vehicle retail company in the United States with over 90 stores across different states. It is focused on providing an outstanding experience for customers in new and used sales, service and parts, and customer financial services.
Visit https://www.rvretailer.com/ to learn more.
Featured image from Jon Ferrando.