This rig with a fold-out rear deck is Palomino RV's latest brainchild.
According to a report, it's an update of the company's 2910 topper but the design is a little more sturdy to handle the huge patio that folds down and hangs off the rear. The 2910 is advertised for pickups that weigh one ton with a bed that's eight feet long. Almost 11 feet with a dry weight of 3,572 lbs, this camper dubbed the 2912, is also ideal for larger pickups.
The RV's most notable feature is the rear deck that folds out. Similar designs have been seen on custom or aftermarket toppers. However, one report says it hasn't been produced by manufacturers yet. The unique feature adds about six and a half feet of outdoor space. It can be deployed manually in just a couple of minutes.
The fold-out deck was built to handle 1,500 pounds and is supported by two steel cables capable of carrying 1,200 pounds each. There are no legs that extend to the ground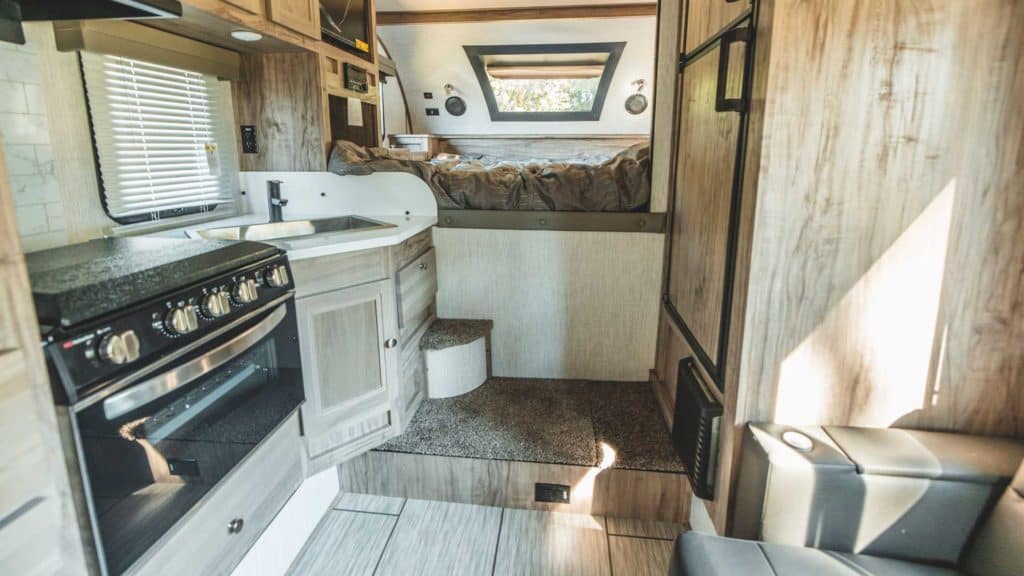 The rear entryway via the deck leads guests inside. However, there's another side door for when the deck is not in use. Inside, you'll have a three-burner cooktop with a sink, bath, and a queen-sized bed in the cab-over bunk.
A sofa that folds out creates a sleeping space in the middle of the camper. There's also plenty of storage options, as well as a TV on a swing-out arm to entertain yourself while relaxing on the deck. The camper is able to carry 45 gallons of water, 20 gallons of greywater, and a 30-gallon propane tank. Lithium batteries are also available
The camper definitely makes the best use of space and it comes with amenities to spare. However, it does have a price. According to a report, the Palomino 2912 is sold for $41,500.

To check out other products of Palomino RV, visit their website here.