Fueled by his determination to own an RV, what was a hobby for a retiring police officer is now gaining traction online.
When one thinks about camping, the imagery of a campfire, tent, and cabin does not miss the mark. With the rigs built by hobbyist Dave Mason, anyone with the right towing vehicle can take camping anywhere with them.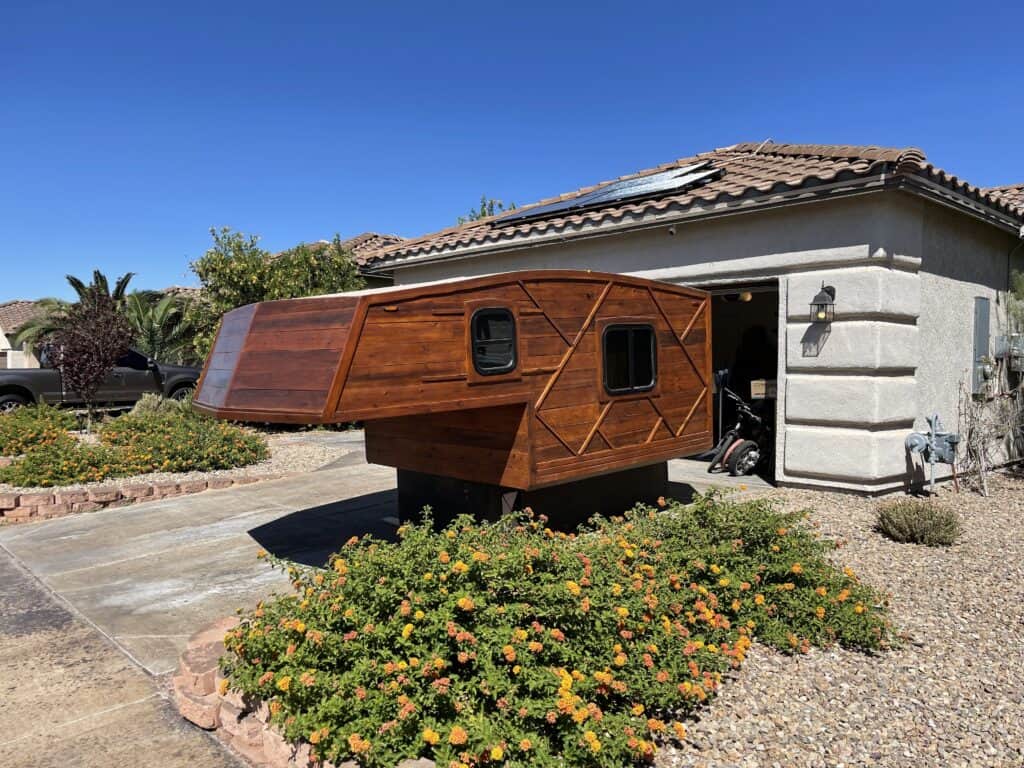 A beautifully crafted cedar shell and a cozy interior give the handmade RVs authentic camping vibes. To fully construct each Endgame Camper as a lightweight cabin on wheels, Mason has to focus on not only aerodynamics but also modularity.
"Modularity is important to me in the sense that, you know, I don't want a lot of proprietary equipment, basically the AC units, you know, the plumbing, the electrical—it's all typically plug-and-play items," Mason told Modern Campground.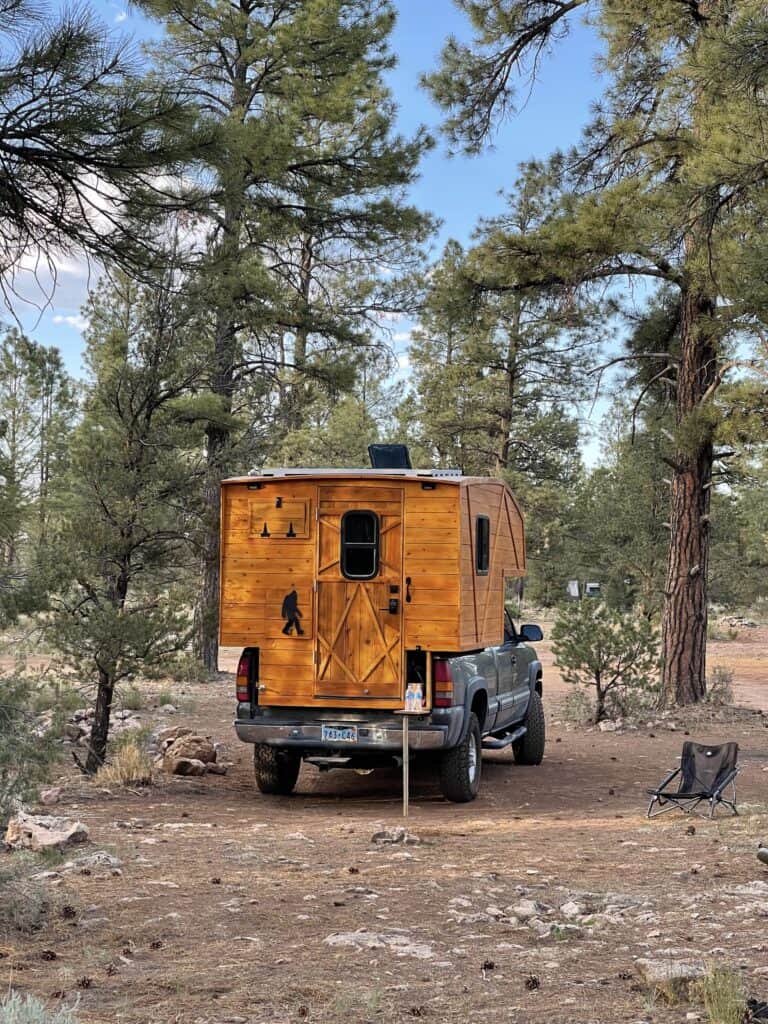 Equipped with solar panels, the campers which take 3-6 months to build, are also off-grid ready.
"I like to go out in remote areas. So, you know, that's kind of where I come from," he said.
Mason has always wanted to own an RV, but finding the right unit at a price point he preferred proved to be difficult. It was then that he decided to steer the wheel by building his own rig. Considering himself as a lifelong woodworker, combined with encountering photos on the website of a now-defunct Casual Turtle Campers, Mason made his first truck camper about three years ago.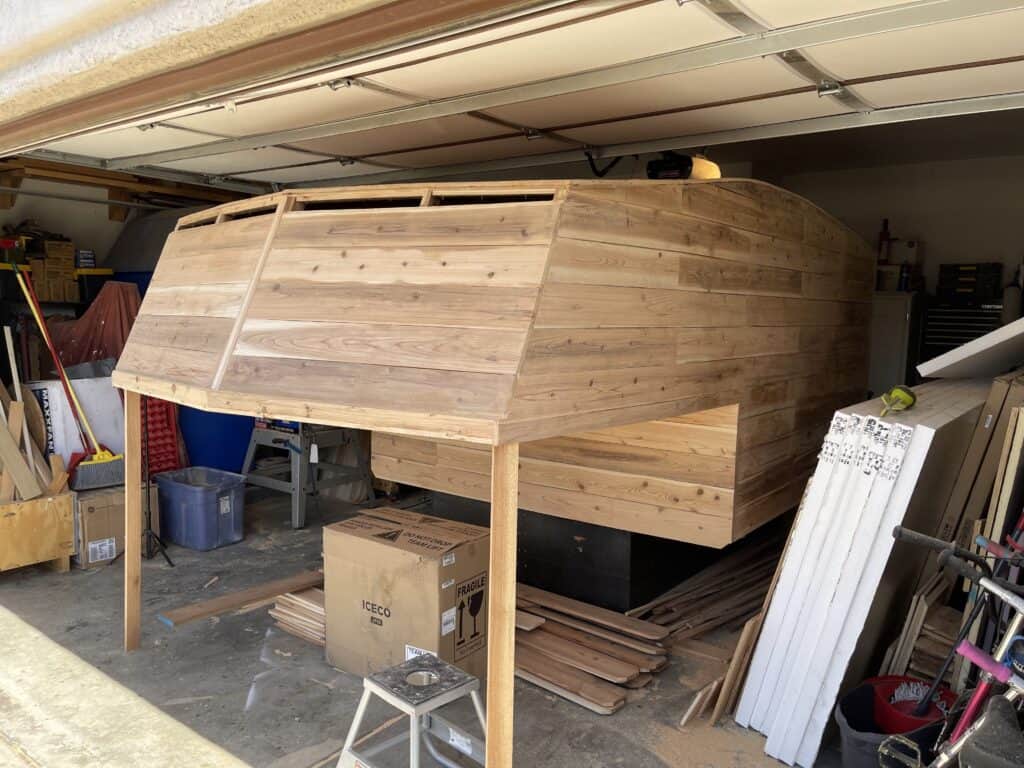 Crafted with materials readily available in home stores and Amazon, the law enforcement officer was able to save a couple of bucks in constructing his first masterpiece.
Homemade and handmade, each piece shares a common element: a cedar frame covered in cedar planks. While still using a cedar frame, Mason's fifth and latest design veers away from the cabin look and sports a more modern feel.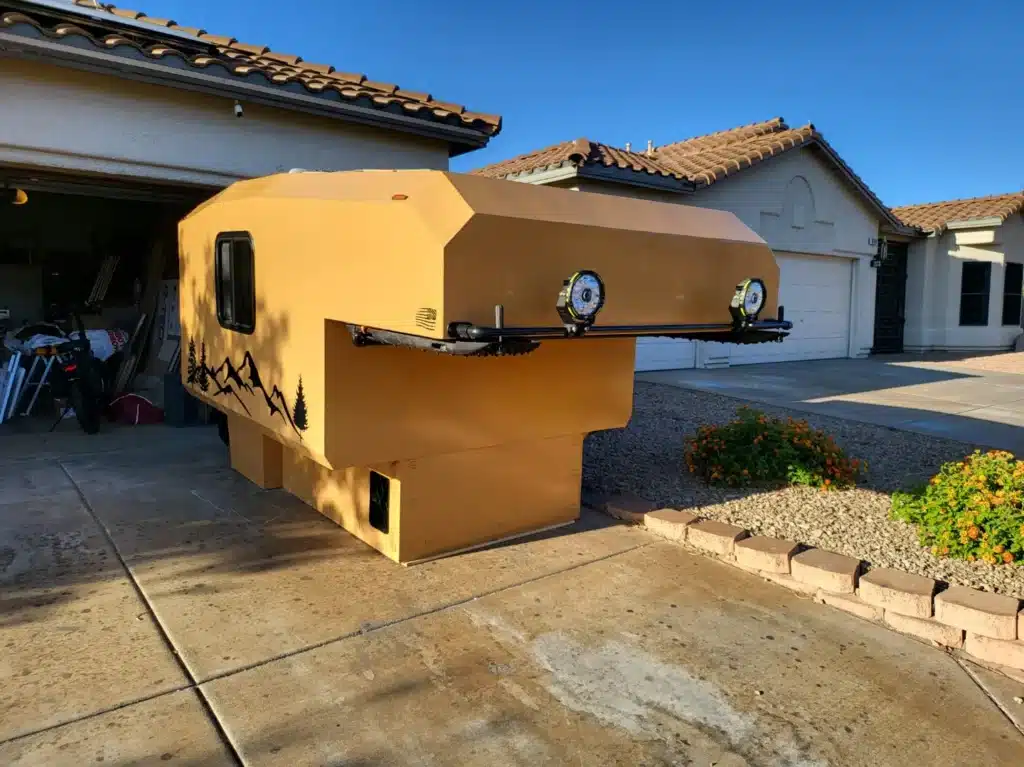 Featuring a contemporary look, the new camper has a painted exterior and uses bedliner material. The cabinetry—handmade by Mason—is painted as well. Structural insulated panels, a solar panel, and an onboard 12-volt, 300-amp-hour lithium iron phosphate battery powering an AC help keep the cabin cool.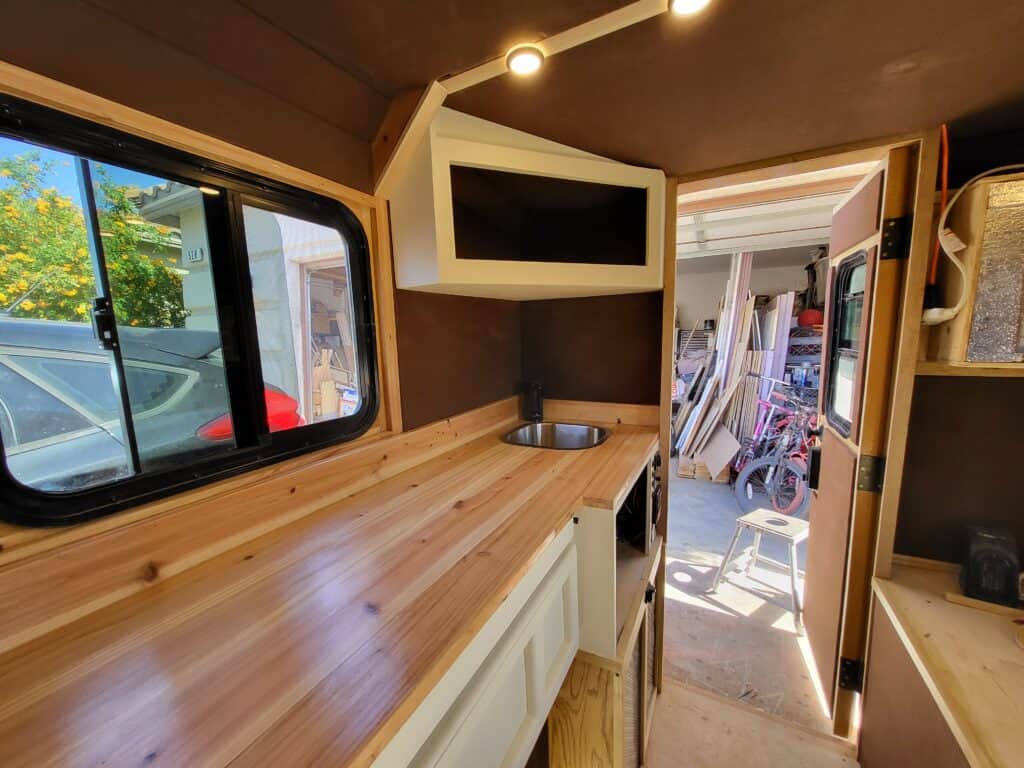 For some time now, Mason has been documenting the process of building each Endgame Camper on his YouTube channel, which now has 6,310 subscribers as of the time of writing. As he retires in July, Mason is set to pour more attention into his creative outlet.
"I'm not an established manufacturer by any stretch of imagination . . . I'm a guy in the garage with a few ideas," he said.
Those interested in seeing more of his works can click here. Dave Mason also shares his creations on Instagram @endgamecampers.
Featured image from Dave Mason.