Starlight Haven, an emerging outdoor hospitality industry brand, has announced the groundbreaking of a visionary expansion project at its Hot Springs, Arkansas, location.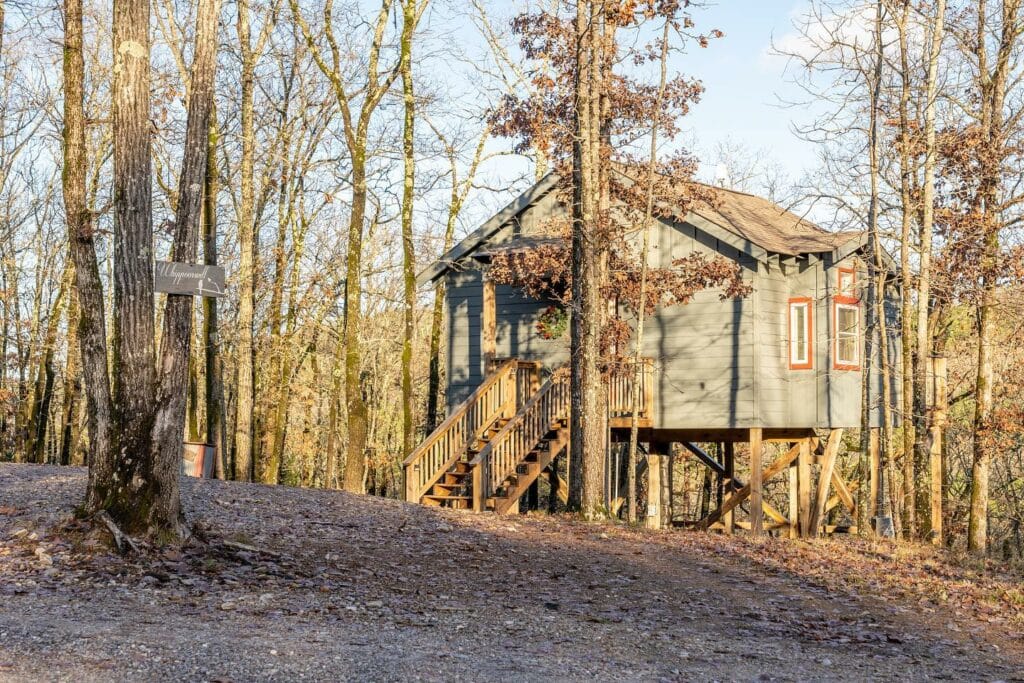 As per a release, this exciting development aims to provide guests with a diverse range of one-of-a-kind accommodation options, allowing them to fully immerse themselves in the region's breathtaking natural beauty without sacrificing comfort.
With plans to start accepting reservations for the new accommodations in Q4 2023, Starlight Haven is set to elevate the guest experience and create a premier outdoor hospitality destination for nature enthusiasts and adventurers alike.
We are elated to transform our site into a premier outdoor hospitality destination," said Kevin Ferguson, Starlight Haven's co-founder. "Our vision is to create a space where our guests can connect with nature while enjoying the comfort that our accommodations provide. We are confident that this expansion will not only elevate the guest experience but also serve as a gateway for those who do not consider themselves as outdoorsy to enjoy the great outdoors.
Once complete, Starlight Haven Hot Springs will offer various distinctive lodging options that captivate guests' imaginations. From enchanting treehouses nestled amongst the towering trees to futuristic geodesic domes that blend seamlessly with the landscape to cozy safari-style tents that provide a taste of adventure, visitors will have an unparalleled selection of accommodations to choose from.
Each accommodation will be thoughtfully designed and equipped with modern amenities, including en-suite bathrooms, kitchenettes, and HVAC, ensuring a comfortable and convenient stay.
"Like the existing treehouses, the novel geodesic domes and safari-style tents will offer magnificent views of the Ouachita Mountains and include en-suite bathrooms, kitchenettes, and HVAC, among other amenities," said Jigar Adhvaryu Starlight Haven's co-founder. "With many natural attractions nearby, the region is well-suited for unique hospitality concepts. We are excited to bring the Starlight Haven brand to Hot Springs."
In addition to the exceptional accommodations, Starlight Haven Hot Springs guests will have access to a range of on-site amenities and recreational activities. Outdoor enthusiasts can explore the surrounding hiking and biking trails, while modern communal areas provide opportunities for relaxation and socialization. A well-stocked camp store will cater to guests' needs, ensuring a seamless and enjoyable experience throughout their stay.
With a commitment to providing the ultimate outdoor experience, one destination, one shelter, and one campfire at a time, Starlight Haven is redefining how people connect with nature, offering unforgettable retreats that blend comfort with adventure.
Featured image from Starlight Haven.