Airstream, the iconic American travel trailer brand, has partnered with Studio F. A. Porsche to create a modern-looking travel trailer concept designed to be pulled by a small SUV or an electric vehicle.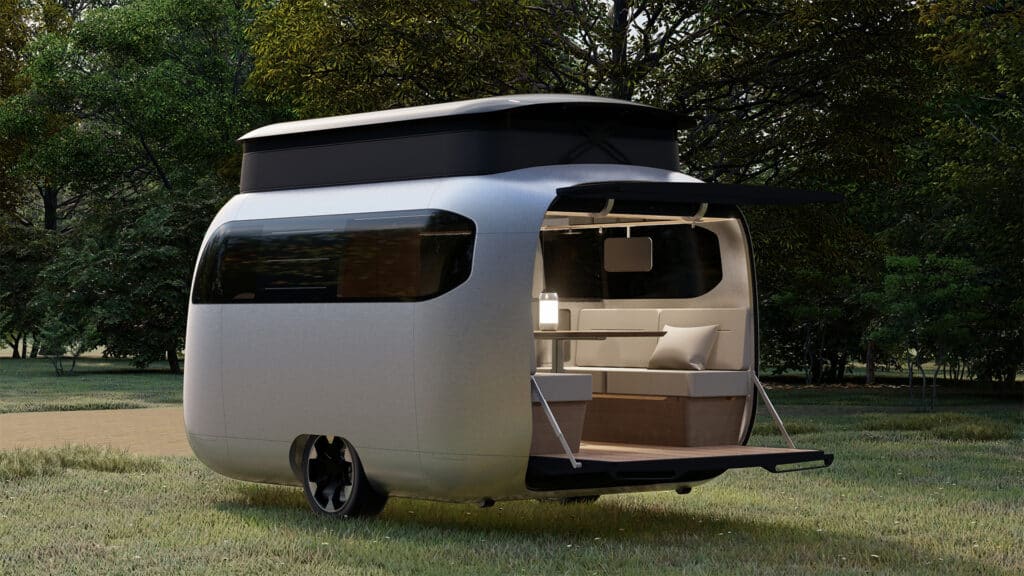 As per a report, the trailer debuted at this year's SXSW in Austin, Texas.
The concept trailer serves as a vision of what an urban-inspired camper could look like and features a flat, aerodynamic design to improve its range when towing.
To maximize the trailer's aerodynamics, the design team took great care to create a completely flush underside and omitted the brand's signature rivets to reduce drag. The concept uses lightweight composite materials, such as carbon fiber, to keep the weight down, and features exterior aluminum panels similar to contemporary Airstream products.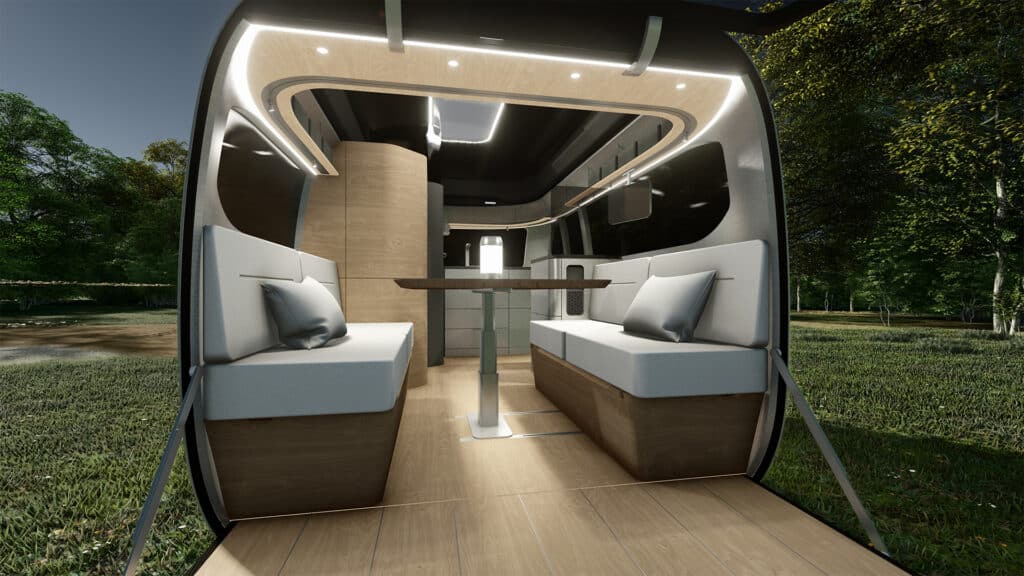 The concept is about the same length as Airstream's Caravel camper trailer but is more compact and shorter in height, making it easier to fit inside a standard garage when not in use. The trailer can be lowered on suspension to fit through a garage door, while an insulated pop-top roof provides headroom inside the trailer when parked at a campsite.
Inside, the concept trailer's cabin is modern, with clean lines and smartly integrated features. The bathroom features a swivel door to save space, while the kitchenette has a two-burner cooktop and an integrated sink. The dinette, which also folds into a bed, is situated at the rear of the cabin, and overhead storage bins omit traditional cabinet doors in favor of lightweight webbing.
"The curvature and the softness is the most important thing," said Steffen Ganz, head of design for Porsche Design of America. Overall, the interior design is what you'd expect from Porsche Design, with rounded edges, plenty of chrome, and carbon-inspired color schemes.
Neither Airstream nor Porsche has confirmed whether the concept will be put into production. Airstream's focus on premium materials and hand-built construction has earned it a reputation for longevity and garnered a fan base that expects quality – a virtue those customers are willing to pay for. The concept will likely wear a premium price tag if it exceeds the design stage.
The partnership between Airstream and Porsche is just one example of how the RV industry is evolving to keep up with the growing number of electric vehicles on the road. Rival RV manufacturers Winnebago and Bowlus are working on eco-friendly travelers with electrified options.
As the number of electric vehicles on the road continues to grow, so too does the demand for travel trailers that can be pulled by them. This latest concept from Airstream and Porsche shows that the industry is up to the challenge and that the future of over-the-road travel is becoming more electric.
Featured image from Airstream.