Insider Perks, the innovative marketing firm behind some of the biggest brands in the outdoor hospitality industry, is thrilled to announce a major upgrade to Campy, their AI chatbot designed to supercharge customer service for campgrounds and RV parks.
Recent research from KOA's June 2023 monthly report indicates that 32% of campers have used AI to plan a trip and 22% plan to use AI to plan a trip. A number that has grown faster than many anticipated, but one that ​clearly shows the benefit of adopting AI at your RV park or campground.
"Imagine having a team member who knows every nook and cranny of your RV park or campground. A team member who's trained on everything from refunds and cancellation policies to the amenities your guests love, and the specifics of each cabin. Now, imagine this team member can also act as a digital concierge, providing instant answers to any question about your campground and even the local area. This isn't just any team member. This is Campy," said Brian Searl, founder & CEO of Insider Perks.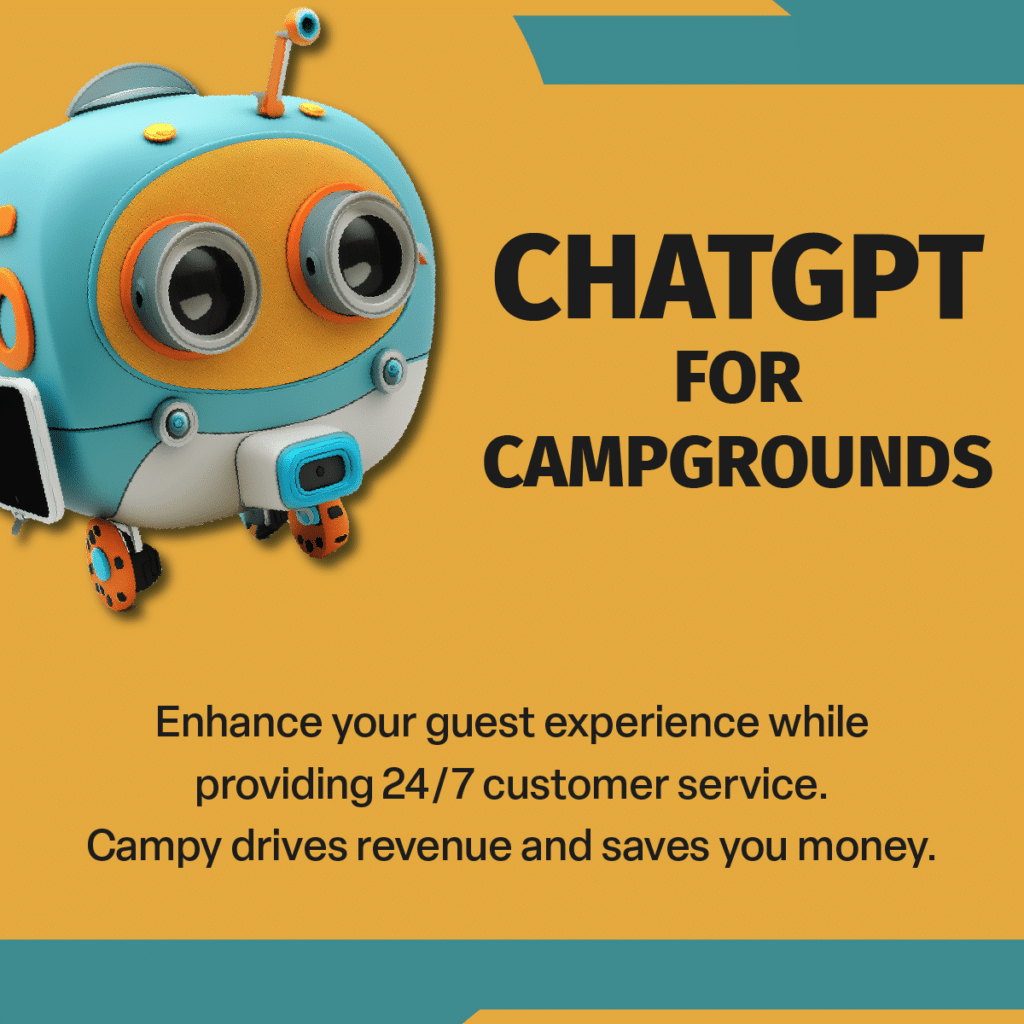 The new version of Campy boasts a sleek, modern design and a host of new features designed to drive revenue and enhance the guest experience. Among these features is a customizable call-to-action button proven to generate additional revenue for campgrounds.
Campy's conversation starters are now customizable, allowing campgrounds to tailor the chatbot's interactions to their unique needs and offerings. Whether guests are asking about RV site availability, glamping options, or local attractions, Campy is equipped to provide instant, accurate answers.
The upgraded Campy also follows guests throughout the booking process, seamlessly integrating with major online reservation systems such as Campspot, Newbook, and Staylist, among others. This ensures that guests always have access to instant assistance, no matter where they are in their booking journey.
The results speak for themselves. The new version of Campy has tripled the number of daily conversations, leading to an average of 25-30 conversations a day versus the previous 10 chats per day.
But Campy isn't just about answering questions. It's also a powerful tool for showcasing your campground's amenities and offerings. The new version allows for the attachment of photos to answers, enabling campgrounds to highlight specific amenities with pictures like your swimming pool, inside the cabins, or specific RV sites.
And with the new ability to speak dozens of different languages, Campy ensures that people from all over the world who want to go camping can have excellent customer service in their native language.
"Campy is more than just a customer service tool – it's a time-saving, cost-efficient solution for park owners," Searl added.
"By handling repetitive inquiries, Campy frees up your staff's time, allowing them to focus on what truly matters – creating exceptional guest experiences. This isn't just about answering questions – it's about optimizing your operations and boosting your bottom line."
With Campy, operators aren't just maintaining their campgrounds and RV parks, but rather optimizing them to their fullest potential. This state-of-the-art AI chatbot enables users to harness real-time data to enhance services, adjust pricing strategies, and ultimately, catalyze revenue growth.
Campy is more than a mere tool; it emerges as a crucial business partner, designed to foster growth and streamline operations.
For more information about Campy and to schedule a no-cost strategy session, visit https://insiderperks.com/chatbot/.
To book a demo with Brian Searl, visit https://calendly.com/briansearl/campy.
About Insider Perks
Insider Perks is a Cleveland-based marketing firm that specializes in the outdoor hospitality industry. They deliver top-tier marketing services tailored for campgrounds and RV parks, helping businesses unlock their full potential and elevate their brands. For more information, visit https://insiderperks.com.
Featured image from Insider Perks.