CRR Hospitality, a leader in outdoor hospitality management, is thrilled to introduce K9 Corner—a game-changing, pet-friendly utopia—now available at all of its RV resorts.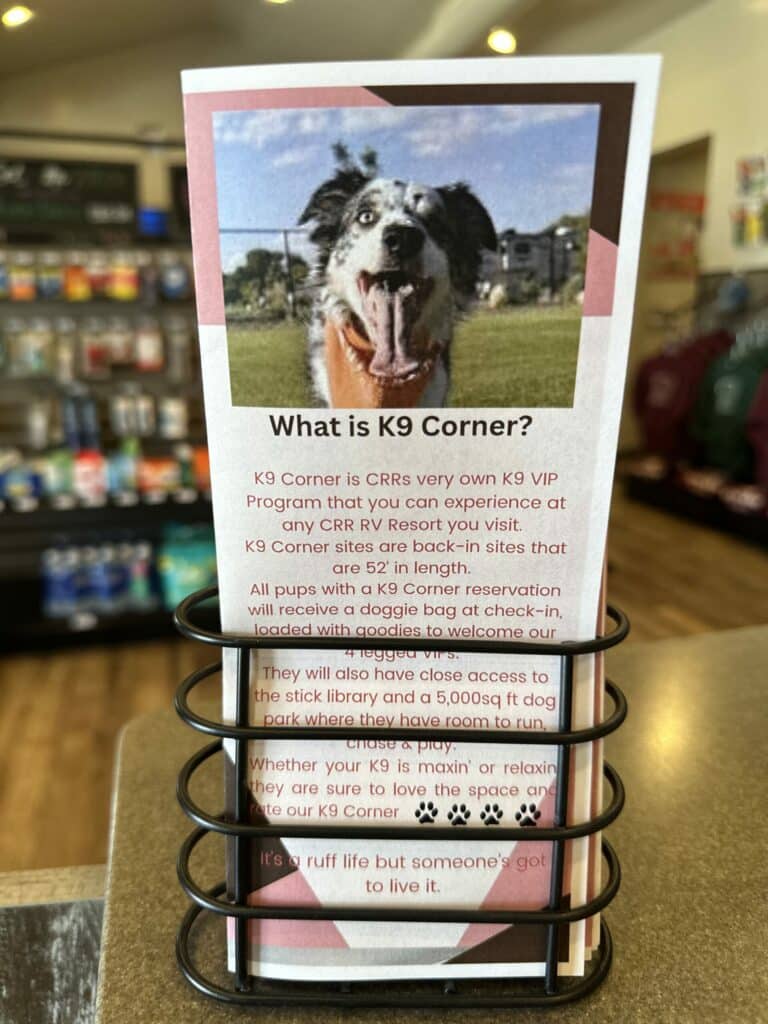 "Our guests spoke, and we listened. We recognize that pets are more than just animals; they're family," said Mike Harrison, CRR's Chief Operating Officer. "With K9 Corner, we're elevating the pet-friendly travel experience by providing a dedicated space where dogs and their humans can truly feel at home."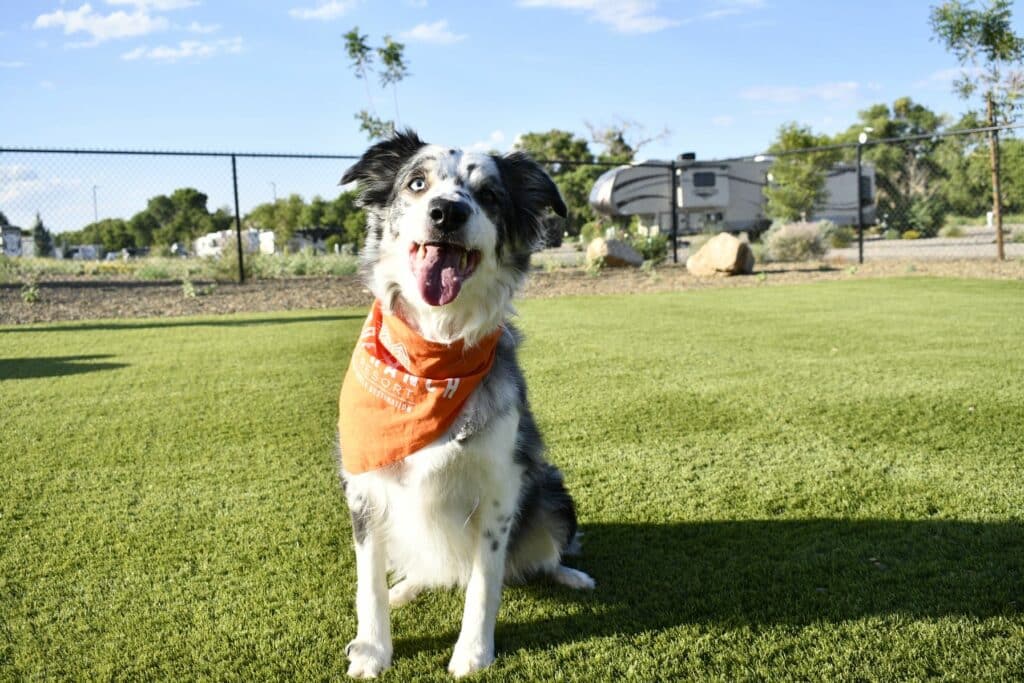 More Than Just a Dog Park
K9 Corner is not your average dog park. It's a canine paradise spanning over 5000 sq ft in nearly every resort, shaded rest areas, and freshwater stations. The areas are thoughtfully separated into large and small dog spaces, allowing every pup to run, roam, and revel in a safe environment.
Activities That Get Tails Wagging
Beyond the park, K9 Corner offers a range of paw-sitively exciting activities, including Puppy Puddle Time and Yappy Hours. Plus, don't miss out on our regular dog programming, such as the highly-anticipated Dog of the Month contest.
"K9 Corner is not just an addition; it's a game-changer in making our RV Resorts the go-to destination for pet lovers," added Harrison. "We're eagerly awaiting to see the joy it brings to our guests, especially the four-legged ones."
4 Paws from our Guests
"We loved our stay at Verde Ranch and our pups did too! We have been traveling full-time in our RV for 3 years with our two Golden Retrievers (Nash and Maverick) who love to run and play, but we rarely find an RV park that caters to our boys like Verde Ranch does," says Christina Conlon from Paws for Love.
"Having a clean and safe space for the boys to run off-leash is a HUGE deal to us and Verde Ranch really over delivers not only with an amazing dog park, but also a ton of thoughtfully planned dog-friendly activities. Nash and Maverick felt like royalty and my dog mama heart was overjoyed knowing how much fun they had there! We can't wait to get back to Arizona to visit again and visit more CRR properties!"
Learn more about Paws for Love and follow their journey at https://www.instagram.com/pawsforlove/
Ready for a Pawsome Adventure?
Experience the ultimate in pet-friendly luxury. K9 Corner is now open at all CRR Hospitality RV resorts. For more details, visit https://crrhospitality.com/.
Featured image from CRR Hospitality.