In the heart of Scotland's lush woodlands, a new era of eco-tourism is set to dawn. Mythtopia, an eco-glamping resort, is gearing up to offer visitors an unparalleled augmented reality (AR) gaming experience. Slated to open its doors next year, this unique resort promises to immerse its guests in the enchanting world of Celtic mythology.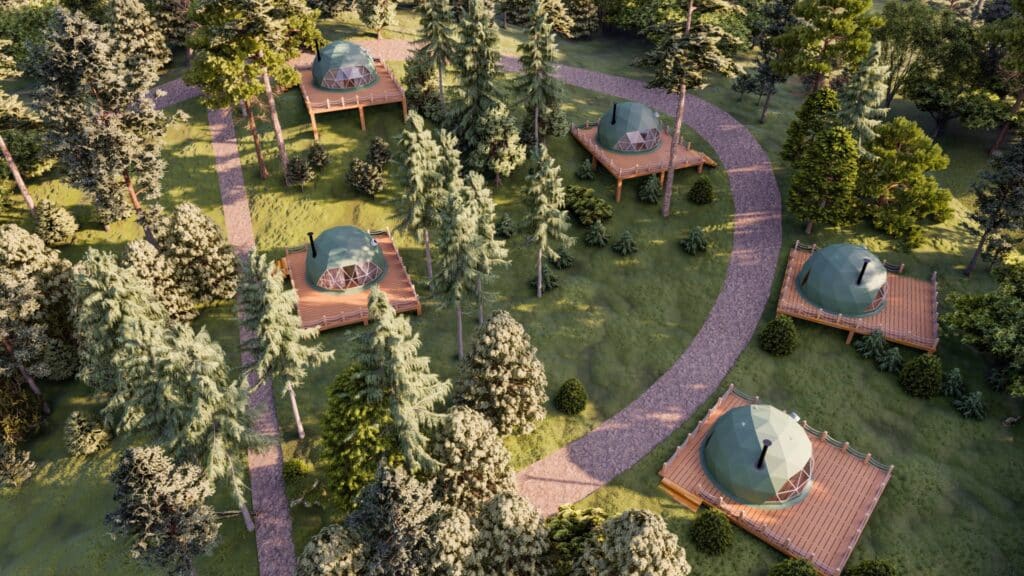 The allure of Mythtopia lies not just in its serene setting but in the myriad activities it offers. From tranquil sessions of yoga under the canopy of trees to stargazing by the lakeside, the resort ensures a blend of relaxation and adventure. And for those seeking a gastronomic delight, the on-site restaurant and bar promise to satiate every palate, while the spa offers a haven for rejuvenation.
But what truly sets Mythtopia apart is its groundbreaking AR game, Legends. As visitors traverse the resort, they're transported to a magical kingdom brimming with talking trees, fairies, and dwarves. Each character in this virtual realm has a tale to tell, challenges to bestow, and secrets to unveil. The game beckons guests to explore, interact, and become a part of this mythical narrative.
"Through Mythtopia, we are aiming to create a Scottish getaway with a difference in this new digital landscape, as well as an amazing experience to help unite families, teenagers, and adults alike," Oliver Pyle-Santini, the founder of Mythtopia, shared with Edinburgh Live. 
Sustainability is at the core of Mythtopia's ethos. Harnessing renewable energy sources, the resort is dedicated to minimizing its carbon footprint. Moreover, its strategic location, a mere 20-minute drive from the bustling Scottish capital of Edinburgh, makes it an ideal escape for both locals and tourists. Once operational, Mythtopia will boast 150 glamping domes and lodges, each offering a blend of luxury and eco-conscious design.
For those eager to experience Mythtopia's magic, access comes in the form of a 'Myth NFT'. This unique approach not only grants visitors entry to the resort but also to the enthralling Legends AR game. In a bid to give back to nature, Mythtopia has also embarked on a commendable reforestation project, aiming to plant over 120,000 trees.
Mythtopia is not just a resort; it's a revolution in eco-tourism. By harmoniously blending luxury, sustainability, and cutting-edge AR gaming, it promises a Scottish getaway like no other. As the world eagerly awaits its opening in spring 2024, one thing is certain: Mythtopia is set to redefine the boundaries of travel and entertainment.
Featured image from Mythtopia Resort.