Nestled just outside the quaint village of Kirkby on Bain in Lincolnshire lies a property that embodies the essence of the British countryside – Brackenside Stables. 
According to an article by Horse & Hound, this equestrian haven, listed by Robert Bell & Company, spans five acres and is on the market for a guide price of £600,000 to £650,000. It offers a myriad of business opportunities.
The UK has a storied history with equestrianism, producing world-class riders and hosting prestigious events. Properties like Brackenside Stables not only cater to horse enthusiasts but also tap into the growing trend of glamping. 
The property boasts two expansive paddocks, a state-of-the-art sand and polyester arena, and a glamping setup ready to welcome guests seeking a unique outdoor experience.
As stated in Visit Lincolnshire, Lincolnshire, often dubbed the "county of contrasts," provides a backdrop that enhances the appeal of Brackenside Stables. Less than two miles away is Woodhall Spa, a village that offers essential amenities and a taste of rural life.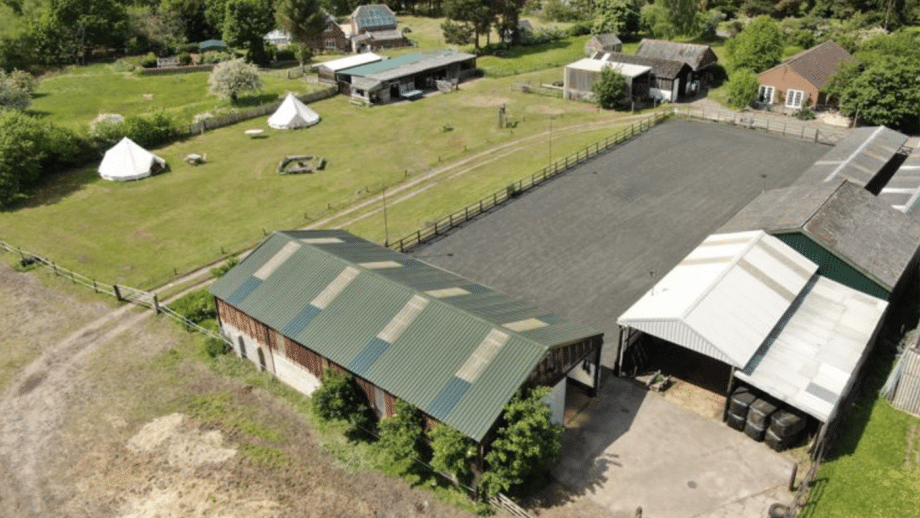 Photo courtesy of Robert Bell & Company 
The county itself is a mosaic of cityscapes, lush countryside, and pristine coastlines, hosting events like the Festival of the Sea and the Lost Village Festival.
Equestrian properties in the UK, especially those with added attractions like glamping facilities, are gaining traction among investors.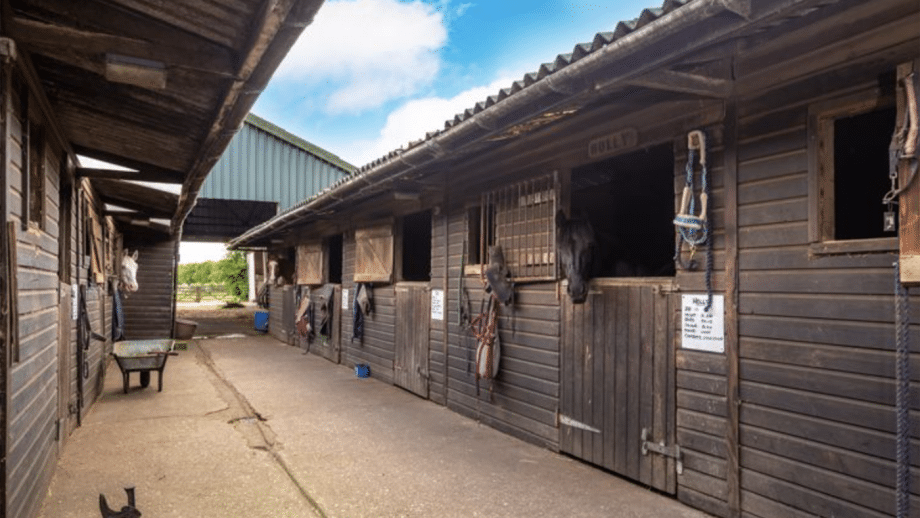 Photo courtesy of Robert Bell & Company 
The allure lies not just in the potential for diverse revenue streams but also in the promise of sustainable tourism. Glamping, with its blend of luxury and nature, attracts a wide demographic, from families to solo travelers.
Brackenside Stables stands as a testament to the potential of such properties. With ten timber stables, an office, a feed room, and additional facilities housed in a barn, it's equipped to cater to both horses and humans.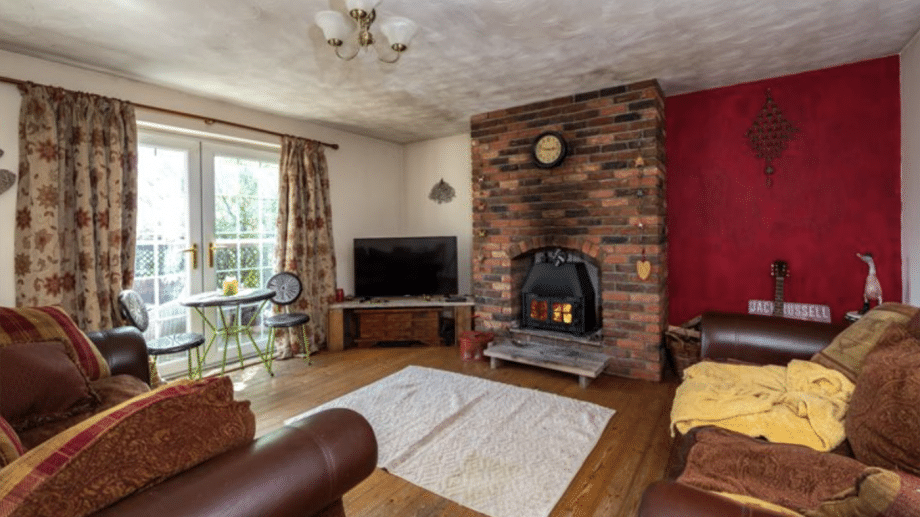 Photo courtesy of Robert Bell & Company 
The on-site bungalow, with its four bedrooms and patio garden, offers residential comfort, making it an ideal base for potential business owners.
The rise of remote work and the global shift towards sustainable living have made properties like Brackenside Stables even more appealing.
They offer a retreat from urban hustle, a chance to reconnect with nature, and an opportunity to dive into the world of equestrianism. As the UK continues to champion equestrian sports and events, the demand for such properties is poised to grow.
Brackenside Stables presents a unique investment opportunity. It embodies the charm of the Lincolnshire countryside, the passion of British equestrianism, and the luxury of glamping. For those seeking a blend of business and leisure in an idyllic setting, this property ticks all the boxes.
Featured image from Robert Bell & Company