Bailey of Bristol, a leading British caravan and motorhome manufacturer, announced Steve Bruce as its new operations director.
As the new head of the Bailey operations team, Bruce will assume overall control of the company's main Assembly Plant in South Bristol and its Large Panel Manufacturing Plant in North Somerset, according to a report.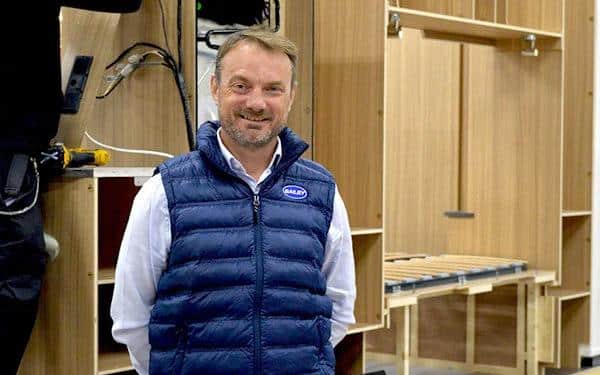 In terms of experience, He spent almost 20 years at G Plan, a leading furniture company with a proven track record of delivering large-scale business transformation.
He joins the business during a challenging period where COVID-related labor and component supply issues still hinder production capacity in a period of rapidly increasing customer demand.
"To have someone of Steve's caliber joining the Bailey Board will be a significant boost to our company going forward," said Bailey Managing Director Nick Howard.
The company also appointed Bruce because he is closely culturally aligned with the Bailey family values, making him an excellent addition to our business.
"Steve's recent arrival is the latest in a number of new appointments strengthening our Senior Management Team to ensure we are in the best possible shape to capitalize on the opportunities afforded by the recent surge in demand for outdoor leisure vehicles and accessories," said Howard.
Founded in 1948, Bailey of Bristol now employs more than 500 people across its three sites in Bristol in the Southwest of England and manufacturers around 5,000 touring caravans and coach-built motorhomes per year.
This article originally appeared on Camping Trade World.