Off the Map Travel will be launching Sápmi Experience, an Arctic adventure that offers an immersion into Sami (Northern Sweden) people's lifestyles with glamping in a newly built and upgraded Sami lavvu (teepee).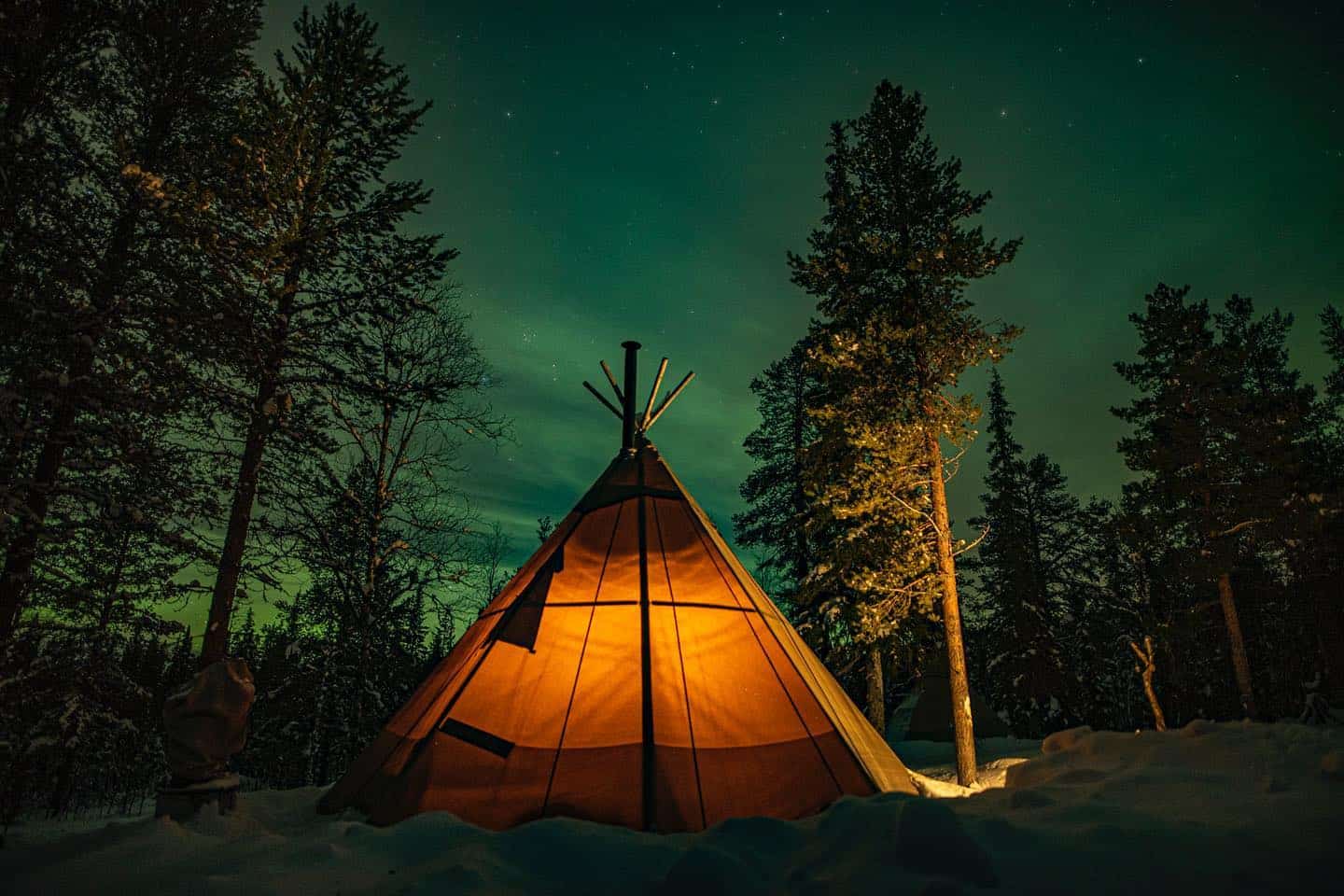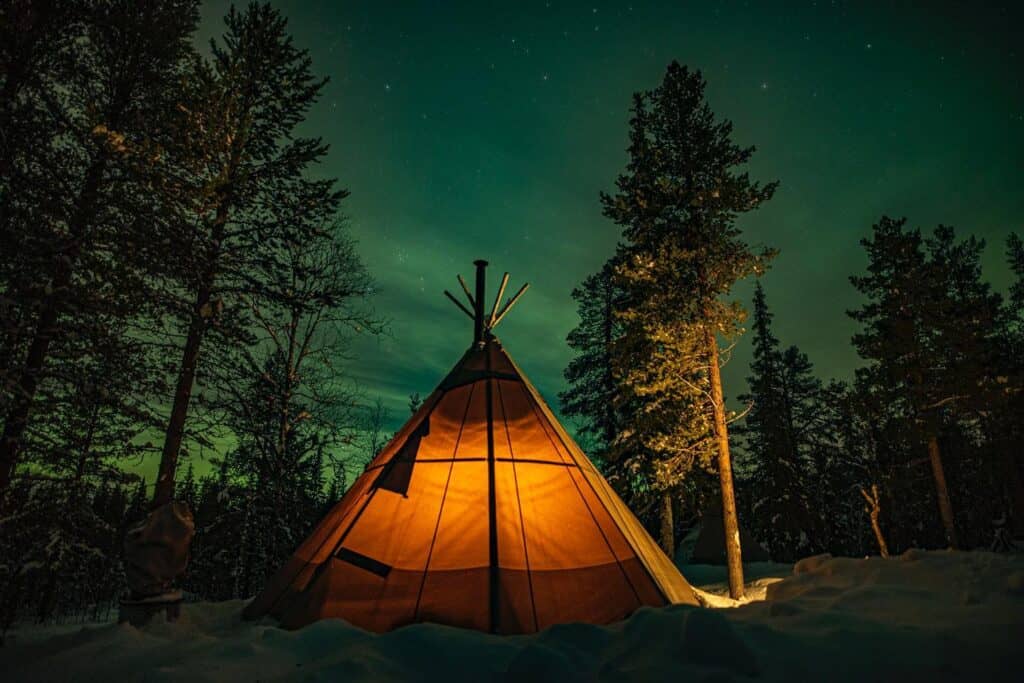 The experience, which will last three nights, will take place in Sápmi Nature Camp on the Sjavnja nature reserve in Laponia, a living culture, and nature World Heritage Site.
According to a report, the program will launch this January and will be available through May 2022.
Based on the time of the night, guests will be able to see either the region's Northern Lights or the Midnight Sun.
The Sami will accompany participants to experience hands-on cooking, reindeer herding, and gathering berries and herbs.
Visitors can also participate in an excursion to see moose. They can also put on traditional wooden skis to take part in the Sami-guided ski trip, which includes an exclusive Swedish fika experience around bonfires on the frozen river ice.
The upgraded lavvus meet the requirements of the modern traveler with a solid interior structure that provides more coziness and warmth while keeping the style, sustainability, and the culture of the region and Sami.
Two people can sleep in each lavvu and has two beds, a stove, cozy furniture, and an en suite bathroom.
"This new travel experience offers a chance to get away from it all to experience another world and another culture while not compromising comfort or sustainability," said Jonny Cooper, Off the Map Travel, designer of the experience. "It's also perfect for socially distanced travel," Cooper added.
The founders of Sápmi Nature Camp have designed the new lodging in Swedish Lapland to provide a sustainable environment and share personal Sami experiences that highlight the indigenous Lapland tradition, nature, and wellness.