This article is sponsored by CampMap, a web mapping platform improving guest experience and camp management by delivering consistent and easy-to-use digital maps of campsites. To contact CampMap, email [email protected] or click here.
CampMap's campground GPS navigation tool keeps your guests on track and your staff delivering a great guest experience.
How many times have you found yourself running after a guest who is heading in the wrong direction? Probably too many for your liking. 
New guests often walk where they shouldn't, frustrating other guests or just getting frustrated themselves by not knowing where to go. This is stress you don't need when trying to run the camp the best way possible.
CampMap Interactive Map is a simple solution that provides detailed information about your campground. This way, your guests can explore the campground, pick a destination and either drive or walk through the campsite taking the recommended path to the desired destination with their tablet or smartphone.
This also means your staff can focus on providing a great experience to your guests and your guests can confidently move around your campground without getting lost or going where they shouldn't.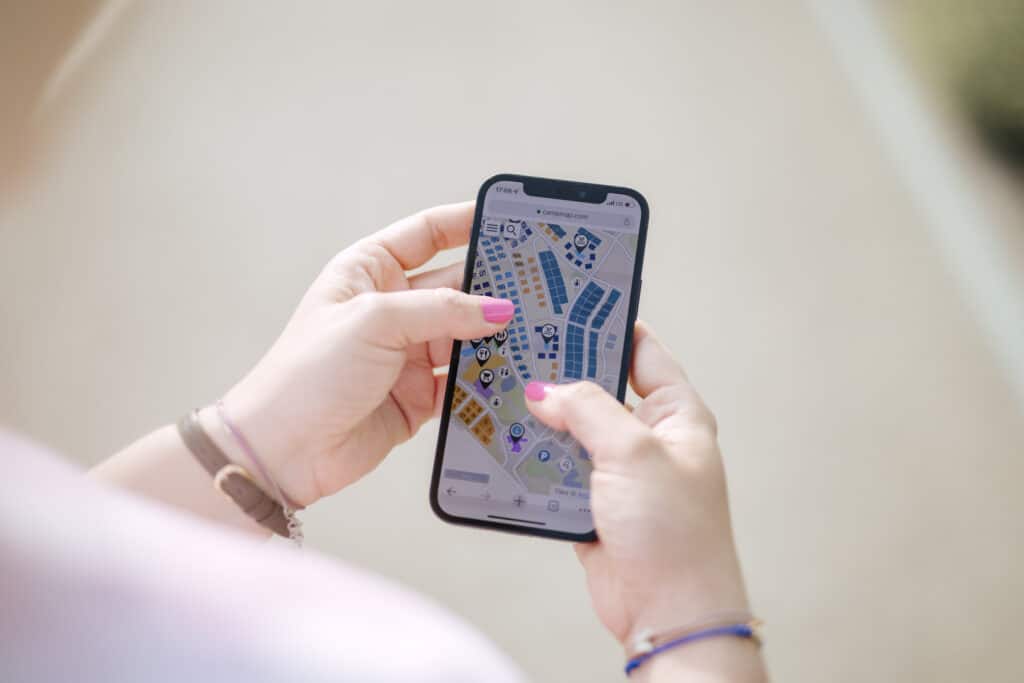 Over 100 strong brands in the camping industry, such as Centro Vacanze Pra' delle Torri, Mon Perin camping, and Camping Omišalj, have recognized the value of providing this unique feature on their interactive maps, helping their guests find their way around the resort.
With CampMap, map and GPS navigation can be ready in weeks! It's a simple three-step process:
Sign up and share your data
CampMap team creates the map
You review the map, and then it gets published online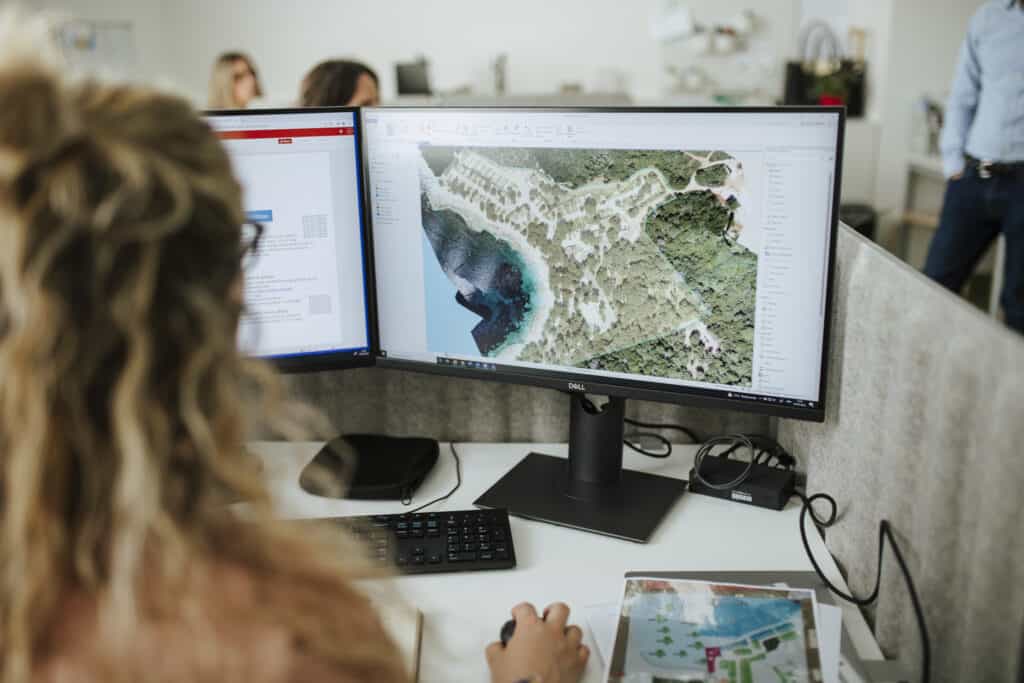 The CampMap team uploads photos, opening hours of restaurants, descriptions of restrooms, and other important data. Navigation is an important feature of the maps for campsites, so CampMap's mapping and development teams dedicate extra time to marking all those one-way roads, stairs, and pedestrian paths, and testing it out, so your guests don't get confused or lost!
Creating a digital copy of your campground can take between a few weeks or a maximum of a couple of months, depending on the size of the campground or RV park and the current workload of the mapping team—sign up quick to avoid the busy fall period!
Digital Interactive Maps – enrich your guest experience while lowering workload and costs
Guests can get info about a specific offer, like a restaurant menu, and navigate to the desired destination without having to switch between different applications or websites.
This allows you to use fewer staff and reduces the burden on your existing team.
Contact CampMap today to learn how to reduce costs and improve guest experience by creating accurate, complete, and easy-to-use digital maps.
Visit CampMap's website for more information.