According to a report from the Canadian Recreational Vehicle Association (CRVA), wholesale RV shipments into Canada during the third quarter of the year that ended on September 30, 2022, was 10,269 units, compared to the 14,245 units shipped in 2021, representing a decrease of 27.9% year-over-year.
Based on Statistical Surveys, RVDA of Canada revealed that retail activity during the third quarter totaled 12,601 units compared with the figure for wholesale shipping of 10,269 units; Canadian RV Dealer Inventory levels have decreased significantly during the quarter.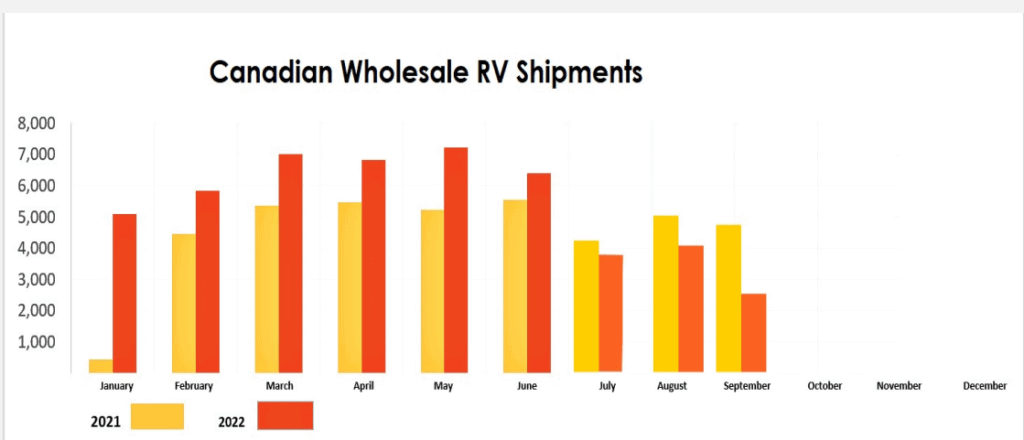 The report highlighted that RV wholesale shipments into Canada YTD for the first nine months ending on September 30 were 48,670 units compared to 44,347 in 2021, increasing by 9.8% year-over-year overall.
The RV industry in Canada has seen substantial growth in the last few years. According to the Economic Impact of the Canadian Recreation Vehicle Industry, in 2020, the industry, directly and indirectly, supported an estimated 67,200 jobs and contributed CA$4.8 billion of added economic value to the Canadian economy from an initial expenditure of CA$6.2 billion in 2019.