The Ausure Camping Trip, an annual event that has been a cornerstone for industry professionals since its inception in 2019, is gearing up for its 2023 edition. With over 170 attendees already registered, this year's event promises to be 'Bigger than Ben Hur'.
Set to take place from November 2 to 5 at the Canungra Showgrounds on the Gold Coast, the event is not just about networking. It offers a unique opportunity for Ausure brokers, insurers, and other industry professionals to reconnect in a relaxed setting after a challenging year.

Last year, the event saw over 120 attendees, bringing a significant economic boost to the local community of Canungra. With an influx of over $50,000, local businesses, including The Outpost Cafe, the local bakery, and the Canungra Pub, reaped the benefits, according to a report by Ausure.
One of the standout features of the Ausure Camping Trip is the option for attendees to bring their families and even pets. This family-friendly approach sets the event apart from many industry gatherings, adding a personal touch to professional networking.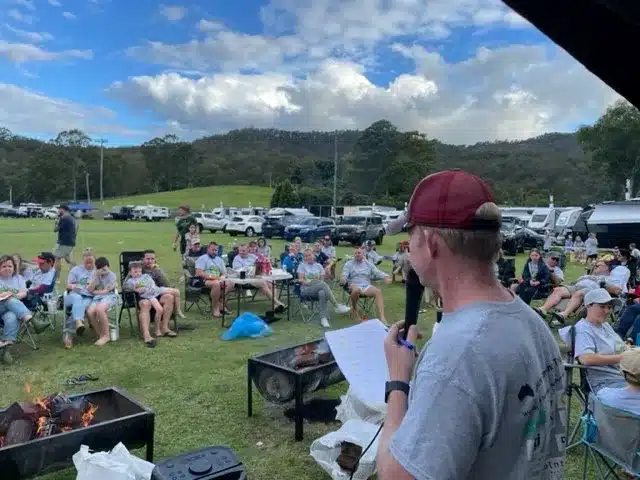 Attendees can look forward to a plethora of activities. From an inflatable waterslide, competitions, and games to trivia, movie nights, and face painting, there's something for everyone.
The event's success wouldn't be possible without the support of its sponsors. Their contributions ensure that the Ausure Camping Trip remains a highlight in the industry calendar.
The anticipation for the 2023 Ausure Camping Trip is palpable. With the official countdown for the Ausure Conference 2023 underway, the theme 'Come Together' resonates more than ever, marking the first post-Covid opportunity for the Ausure group to reunite.
The fact that the 2023 Ausure Camping Trip registrations have reached full capacity, with over 165 participants, is a testament to its growing significance. Brokers, families, head office staff, and sponsors are all gearing up for what promises to be an unforgettable weekend.
The sponsors' role cannot be understated. Their unwavering support ensures that the event outdoes itself year after year, making it bigger and better.
The Canungra community is also preparing to welcome the influx of visitors. Local businesses are gearing up to cater to the needs of the attendees, ensuring that their experience is memorable. From local delicacies to unique souvenirs, Canungra is set to showcase the best it has to offer.