MDC Camper Trailers & Offroad Caravans, a leading innovator in the Camper Trailer & Offroad Hybrid Caravan market, has announced the release of its latest model, the XT17HRT Family, at the Let's Go Gold Coast Caravan and Outdoor Expo.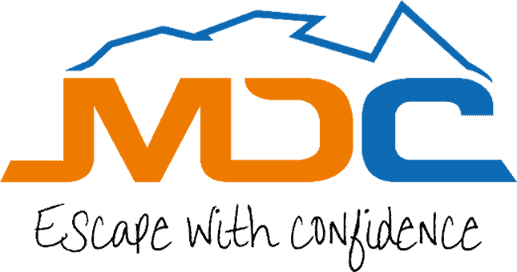 The new model, designed for families seeking an escape, has been thoroughly tested and developed to provide a comprehensive list of standard inclusions to make off-grid experiences more enjoyable and longer-lasting, according to a press release.
The XT17HRT Family boasts a powerful 875W rooftop solar panel, a 400Ah lithium power system, a 2000W Pure Sine Wave Auto Transfer Inverter, and Full Battery Monitoring with a power management app, making it one of the best off-grid caravans in the market.
The caravan's flexible interior design can comfortably accommodate up to five people, with a king bed upfront, bunk beds that convert to day seating, and a spacious café dinette that converts to an additional bed.
In addition to its impressive off-grid capabilities, the XT17HRT Family is also designed with safety in mind, featuring electronic stability control and a wireless rear-view camera as standard.
The caravan is equipped with air conditioning, diesel heating, a television and TV antenna, and a heavy-duty ARKXO750 Jockey Wheel, among other features.
The full internal kitchen at the rear and MDC's signature external slide-out kitchen design allow families to enjoy homemade meals no matter the weather.
With a focus on quality and innovation, MDC Camper Trailers & Offroad Caravans has been operating for over 15 years, with 8 showrooms across Australia and recently expanded to the USA, opening showrooms in California, Arizona, Utah, and Colorado.
The company is also the first Offroad Camper Trailer and Hybrid Caravan Importer in Australia to obtain RVMAP Accreditation. It is one of the few ISO9001 Quality Certified businesses in the industry.
MDC Camper Trailers & Offroad Caravans' latest model, the XT17HRT Family, is a perfect solution for families looking for a full off-road caravan experience. With its impressive off-grid capabilities, safety features, and flexible interior design, the XT17HRT Family is set to provide families with unforgettable adventures.
For more information about MDC's latest models, visit https://www.marketdirect.com.au/.
Featured image from MDC Campers.