Lake Bolac, nestled on the Glenelg Highway near the Grampians, is a freshwater haven known for its pristine waters. This picturesque lake, with a depth of 6 to 7 feet, beckons tourists from near and far, offering a plethora of recreational activities such as boating and fishing.
Historically, the lake holds a special place in the annals of time. Originally named "Boloke" by the Aboriginal Booluburrers who once called this place home, the lake's name gradually transformed to Lake Bolac. Beyond its natural beauty, the lake is a testament to the ancient indigenous Australian civilizations that thrived in its vicinity.
For those seeking a blend of adventure and relaxation, Lake Bolac does not disappoint. From fishing to swimming and picnicking, there's something for everyone. The shimmering waters, set against the backdrop of the Grampians, provide a serene setting for these activities.
The Lake Bolac Foreshore is a camper's paradise. Most of its expanse is open for camping, save for areas marked with restriction signs, according to its website.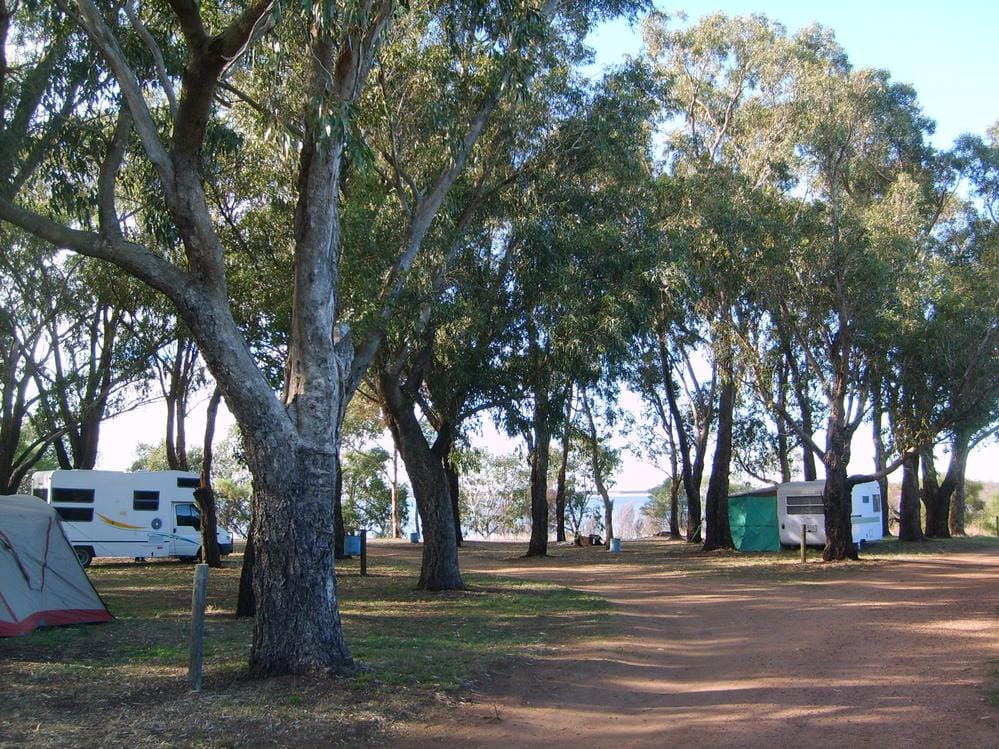 To cater to the needs of campers, facilities have been thoughtfully placed around the foreshore. Toilet amenities are conveniently located at the North, East, South, and Main Beaches.
For those seeking a refreshing hot shower after a day of activities, Picnic Point at the end of Main Beach offers this luxury. However, a nominal fee of AU$5 for 5 minutes is charged for the showers. Tokens for this facility can be procured from the nearby Lake Bolac Diner and Café or the Lake Bolac Information Centre.
For those who prefer a more structured camping experience, Lake Bolac Caravan Park, situated at 115 Frontage Road, is an excellent choice. This park is replete with facilities that ensure a comfortable stay, according to its website.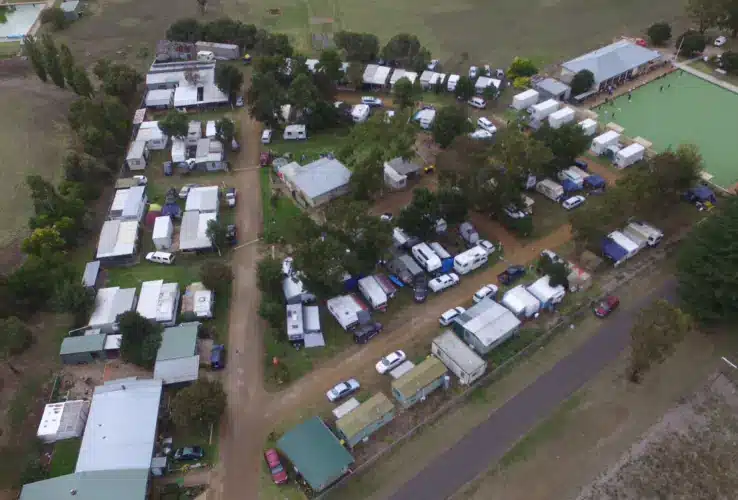 From toilets and showers to BBQ areas and picnic spots, the caravan park has it all. Moreover, it's a haven for pet lovers, as the park is dog-friendly, ensuring that your furry friends can also partake in the fun.
An integral part of the Lake Bolac experience is the renowned Lake Bolac Eel Festival. This community-driven music and art event is a magnet for both local and international visitors.
Set against the scenic hills of the Grampian Ranges, the festival is a melange of music performances, art exhibitions, and cultural activities. Its inviting ambiance ensures that visitors of all ages have a memorable time.
Camping at Lake Bolac is not just about the natural beauty and recreational activities; it's also about community and conservation. The Lake Bolac Rest Area Campground, another popular camping spot, operates on a donation-based system.
While there are no set fees for camping, a suggested donation of AU$10 per vehicle per night goes a long way in maintaining and enhancing the area. This initiative is overseen by the volunteer-driven Foreshore Committee, which works tirelessly to ensure that Lake Bolac remains a cherished destination for all.
For those seeking more information or planning a trip to this freshwater gem, the Lake Bolac Information Centre is a valuable resource. They can be reached at (03) 5350 2204 between 10 am – 5 pm on weekdays, and 10 am – 4 pm on weekends and public holidays.