After a AU$2.5-million worth of renovation, the Bonnie Vale campground at Royal National Park (Australia) reopened.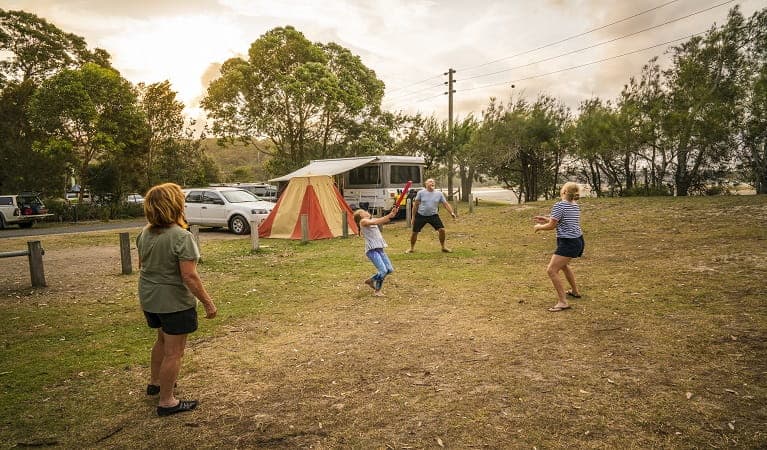 The new improvements include new barbecues, shelters, landscaping, and road repairs.
NSW Environmental Minister James Griffin said upgrading the campground next to Bundeena would ensure that the RNP will remain one of Sydney's top parks for generations.
Bonnie Vale is the gateway to the Royal Coast Track, the unique aboriginal engravings on Jibbon headland, as well as the waters of Port Hacking's Simpsons Bay.
Heathcote MP Lee Evans said the upgrade would ensure that Bonnie Vale would be the Royal National Park's top campground to visit.
"I know the community has waited patiently for Bonnie Vale to reopen, and now more families will be able to picnic at new shelters and barbecues and relax on new lawns for a great day out," Evans said.
New power outlets at 44 campsites, a dedicated area for education or community group bookings, and fully refurbished shower and amenity blocks have all been added to the site.
The important Aboriginal Heritage values at the site were protected throughout the remediation process and in the future.
The National Parks and Wildlife Service has also installed interim coastal protection revetment walls to safeguard the low-lying area from coastal erosion and storm surge.
National Parks & Wildlife Service (NPWS) shut down the renowned establishment in September 2018 due to health hazards associated with the increasing amount of asbestos fragments that have risen from the soil left behind from the demolishment of the old cabins located on the site.
Bonnie Vale has been a popular destination for vacations from the 1930s until the 1950s. The region was home to around 170 cabins as well as 500 campsites.
The owner built the cabins using steel, wood, and fibro sheeting constructed from asbestos.
As time passed, the majority of the cabins were destroyed and left behind a legacy of asbestos-containing material in the form of asbestos cement (fibro) buried in the soil that lies across the Bonnie Vale visitor precinct.