The East Coast Economic Region Development Council of Malaysia (ECERDC) is gearing up for the next phase of the recreational vehicle (RV) and caravanning industry's establishment in Malaysia, with the visit from top German RV industry players keen on expanding their operations in the region.
Following a visit from the Caravaning Industrie Verband e.V. (CIVD) in February 2022, a Memorandum of Understanding (MoU) was signed by ECERDC and CIVD in Germany during an investment mission in June 2022.
The MoU aims to promote and establish ECER as the RV hub of Asia and a preferred investment destination for RV makers, RV components suppliers, and RV park operators.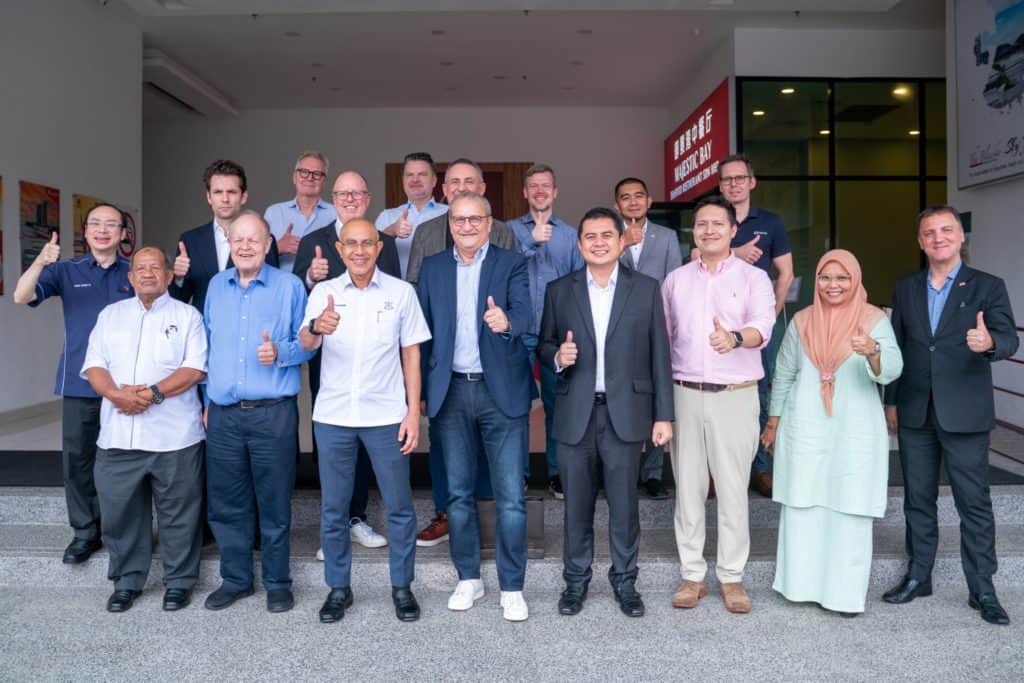 The delegation, which includes top executives from German RV manufacturers like Erwin Hymer Group, Hobby Wohnwagenwerk, Knaus Tabbert AG, Eura Mobil GmbH, RV components manufacturers, and a renowned caravan trade fair organiser, paid a courtesy call to the Minister of International Trade and Industry (MITI), YB Senator Tengku Datuk Seri Utama Zafrul Tengku Abdul Aziz, to discuss the current status and the way forward for the RV industry development in Malaysia.
During the three-day trade mission from 7-9 February 2023, the CIVD delegation also visited ECERDC's Pahang Automotive Park (PAP) and Pahang Technology Park (PTP) and participated in a networking and knowledge sharing session hosted by ECERDC.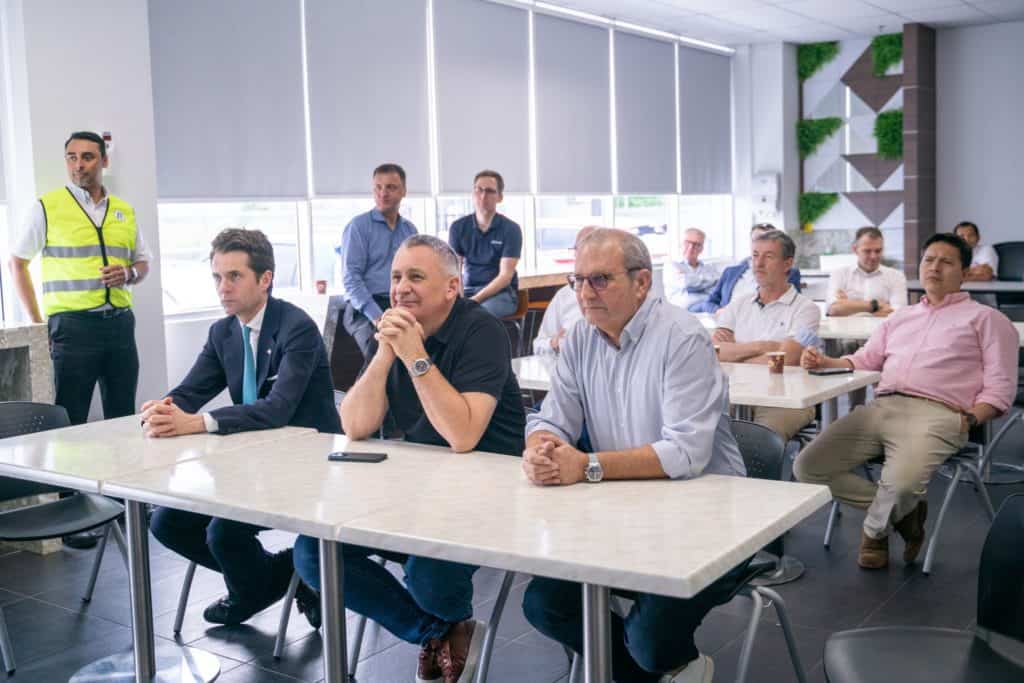 The session included representatives from the Ministry of International Trade and Industry (MITI), Malaysian Investment Development Authority (MIDA), Ministry of Tourism, Arts and Culture (MOTAC), Road Transport Department (JPJ), Ministry of Local Government Development (KPKT), Ministry of Science, Technology and Innovation (MOSTI), and other relevant agencies.
The discussion centered around the current progress of the Vehicle Type Approval (VTA) registration for RVs, improvements for industry safety regulations, and the classification and operational requirements of campsites and recreational areas.
ECERDC's Chief Executive Officer Dato' Baidzawi Che Mat, expressed excitement over the visit, saying, "The CIVD delegation includes top executives from German RV manufacturers which hold 65% of market share in Europe worth an estimated 7.5 billion Euros".
"We are very encouraged by their interest and ECERDC looks forward to facilitating the investors from CIVD who are keen to expand their operations to Malaysia. We remain optimistic that the demand for RV and caravanning industry is strong and it is a lifestyle trend that is fast catching up in the region," Che Mat added.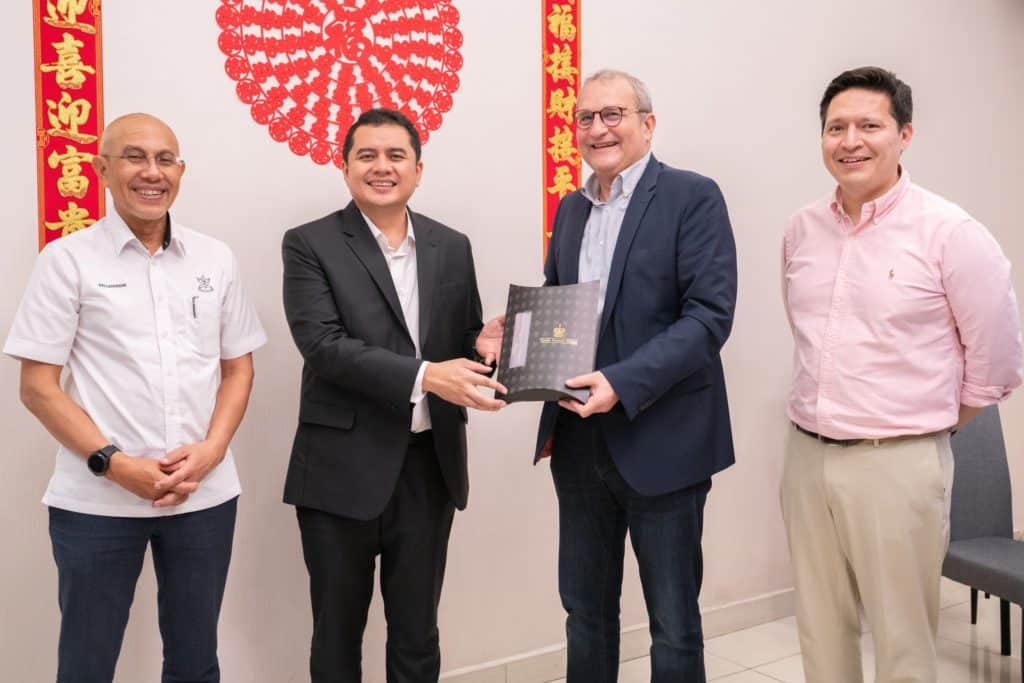 CIVD President, Hermann Pfaff, also expressed his excitement with the ongoing progress and initiatives by ECERDC in the RV industry, saying, "CIVD is very excited with the ongoing progress and initiatives by ECERDC in this industry."
"This year, we have brought a larger team and potential investors to seriously explore potential expansion as I have heard encouraging reports on the opportunities by the delegates during the previous working visit in February 2022," Pfaff added.
ECERDC and CIVD's close collaboration is attracting top German investors to ECER, showing the potential of Malaysia to be a future hub for the RV and caravanning industry in Asia.
About East Coast Economic Region Development Council
The East Coast Economic Region Development Council (ECERDC) is a statutory body established to spearhead the socio-economic development of the East Coast Economic Region (ECER). ECERDC plays a lead role in setting directions, formulating policies and developing strategies for the socio-economic development of ECER by promoting and facilitating investments into the Region.
The ECER of Malaysia covers Kelantan, Terengganu, Pahang and the district of Mersing in Johor. It occupies an area of 66,000 sq km or 51% of the total area of Peninsular Malaysia.
Five key economic clusters, namely Manufacturing, Oil, Gas & Petrochemicals, Tourism, Agriculture and Human Capital Development will drive the development of ECER in line with the Government Transformation Programme (GTP) and Economic Transformation Programme (ETP).
About Caravaning Industrie Verband e.V. (CIVD)
The Caravaning Industrie Verband e.V. (CIVD) is composed of members of almost all German and European manufacturers of leisure vehicles rank as well as considerable suppliers and service providers, public institutions, exhibition companies and allied federations from all ranges of the industry.
The CIVD has the task of representing the general specialist and political-economic interests of the caravan and motor caravan manufacturers and those natural or legal entities or partnerships closest to these in the specialist or economic sense.