Located inside the hilly forests of Akiu hot spring resort in the suburbs of Sendai City (Miyagi Prefecture, Japan) this still-being-renovated century-old hot spring inn offers affordable accommodations and priceless memories.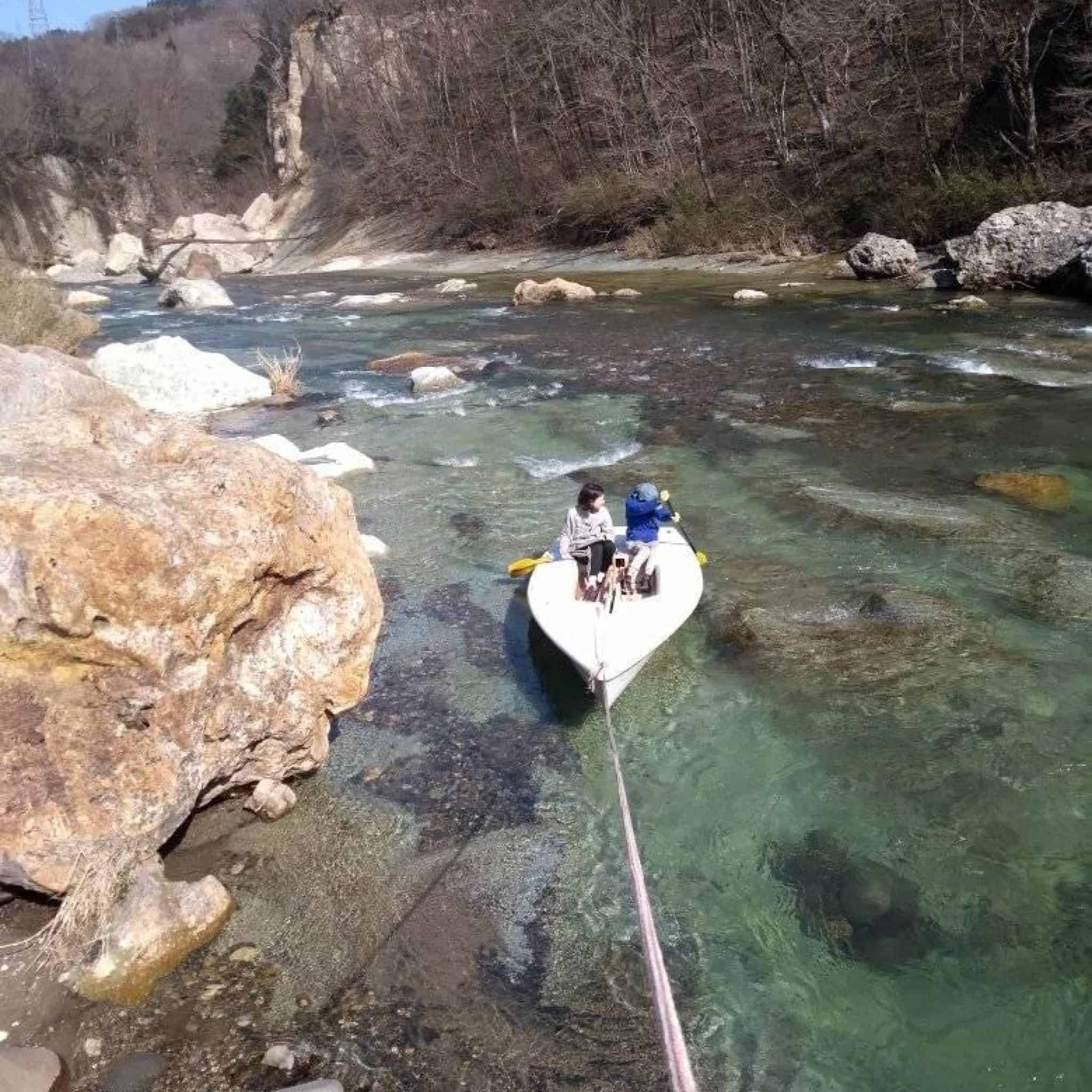 After your arrival, you'll discover the fact that "Akiu-Canada" is the owner, caretaker, and host Steve's labor of love. 
According to a report, Steve, originally from Canada, bought the old and neglected wooden building from previous owners who could not keep up with the maintenance of the building.
Based on his three foundational principles, "Learn to work, Work to learn," "DIY for Life," and "Pioneer Spirit," he began the extensive renovation and repair process with his own hands as well as the assistance of hundreds of volunteers and patrons over time and years. His dream slowly turned into reality. 
The vast property includes the beach area for camping that runs along the Natori River, forest campsites, as well as a delightful rabbit garden that allows you to take care and feed your new fluffy companions for an additional fee.
The rustic settings, raw nature, and the camaraderie of guests make the area unique not just for staying overnight but also for a day excursion.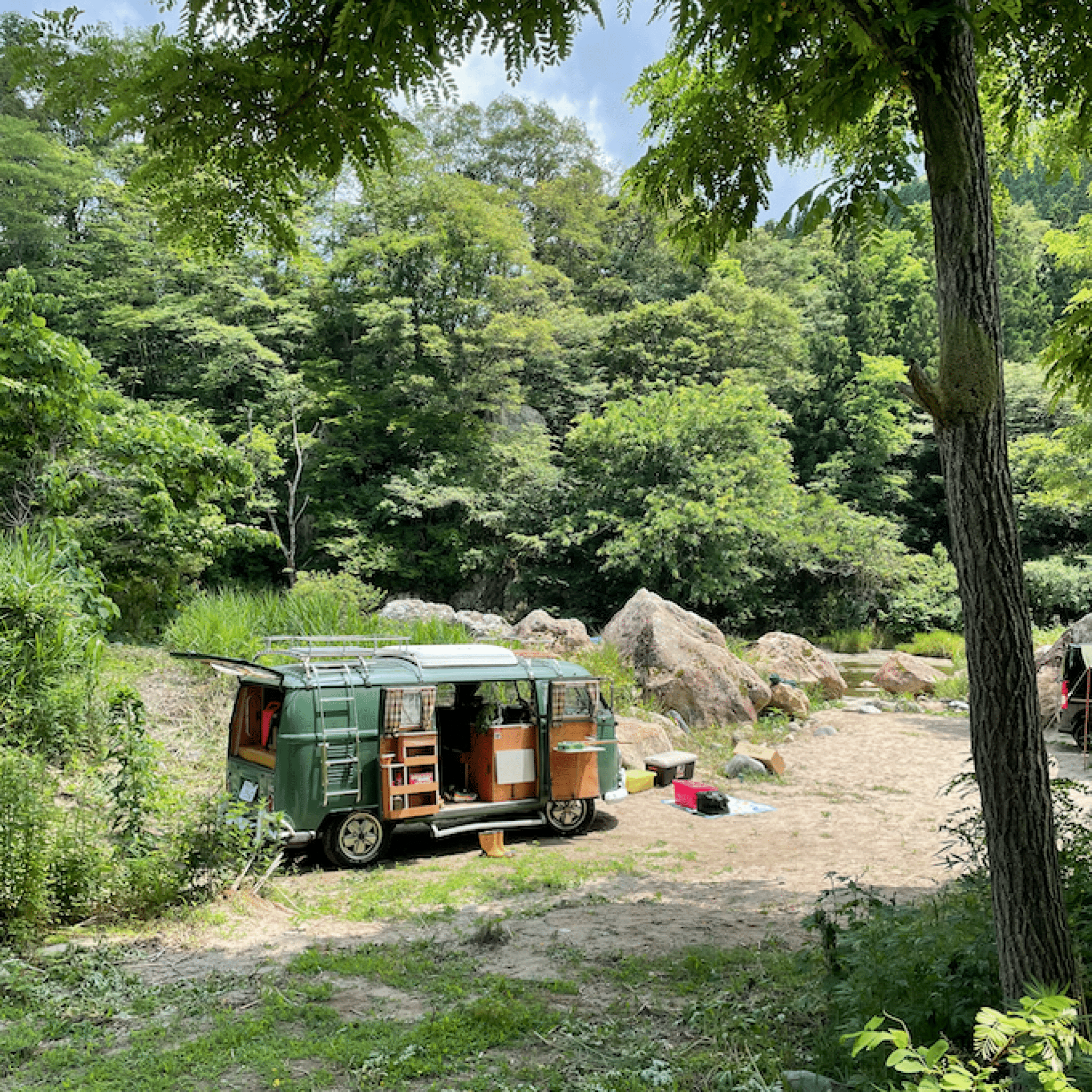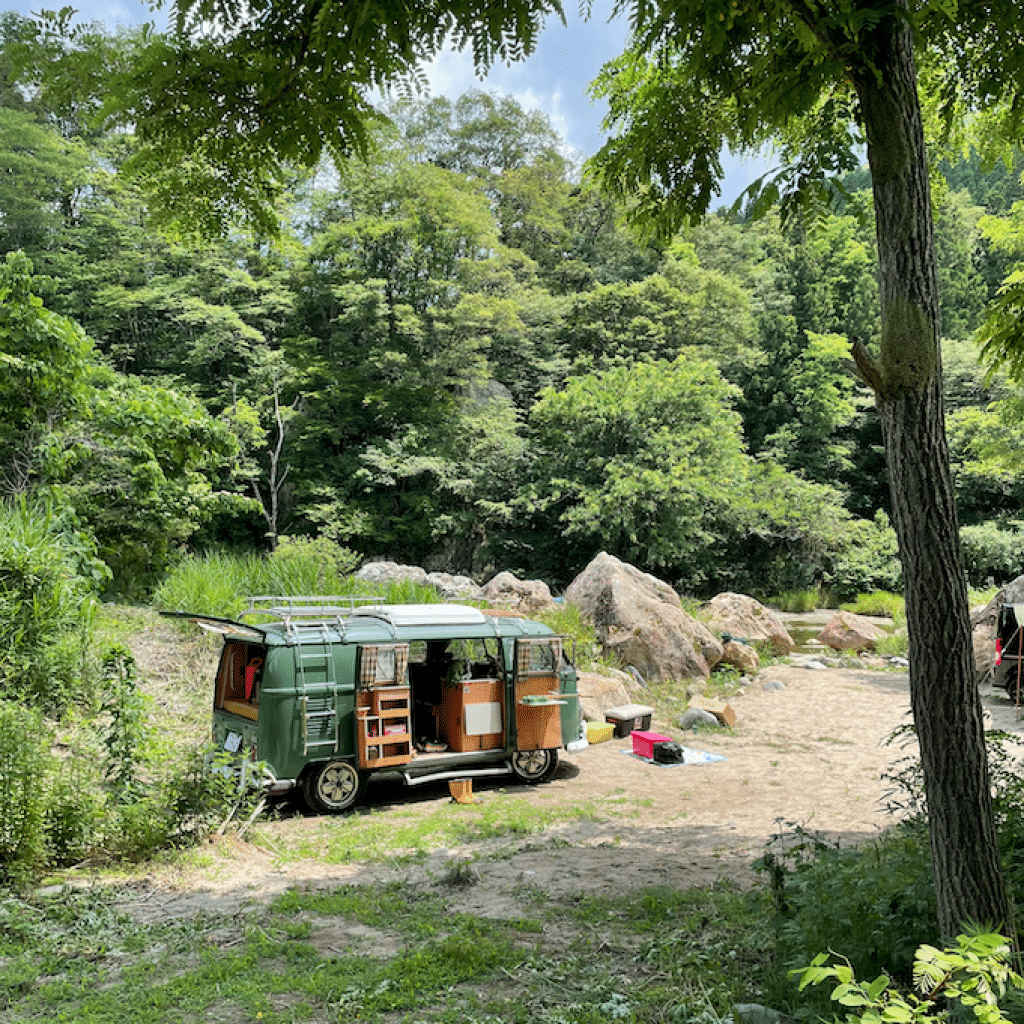 Akiu Canada is a favorite among day-trippers to set up a tent and grill on the beach or lease the hot spring for private use.
Walking around the property is an enjoyable mini-adventure. A relaxing stroll along the river, the cliffs, through the rabbit garden woodland areas, campsites, and wooded areas can take 20 to 30 minutes.
It is important to note that the guesthouse will be closed in winter. However, direct camping reservations in winter are accepted on the website of Akiu-Canada starting December 1.
Steve insists that veterans must only undertake winter camping. The water at the campsite can freeze, and the area gets snow!
However, some hardcore campers are keen to test their skills by constructing large fires, taking in the winter landscape, and then using the secluded setting for stargazing in wintertime.
To know more about Akiu-Canada, visit their website here or go to their Facebook page by clicking here.