When winter graces India with its presence, it heralds the onset of numerous cultural festivals. Among these, the Hornbill Festival in Nagaland stands tall, celebrating the rich tapestry of the Naga tribes' indigenous cultures.
From December 1 to December 10, the Naga Tribal Village transforms into a vibrant hub of traditional music, mesmerizing dances, intricate arts and crafts, thrilling sports, mock battles, delectable cuisine, and the enchanting recitation of folklore.
All these elements come together to showcase the unique essence of Naga culture. Witnessing the festival, adorned with the exuberant attire of the Naga tribes, is an experience one will cherish for a lifetime.
According to a report by IndulgExpress, to enhance this visual spectacle for visitors, The Ultimate Traveling Camp (TUTC) is reintroducing its eco-luxurious Kohima Camp after a hiatus of three years.
Photo courtesy of The Ultimate Travelling Camp
This camp will be operational throughout the festival, from November 29 to December 12. Located amidst the forested hilly terrains and a mere 20-minute drive from the festival's venue, the Kohima Camp boasts eight intimate, ultra-luxurious canvas tents.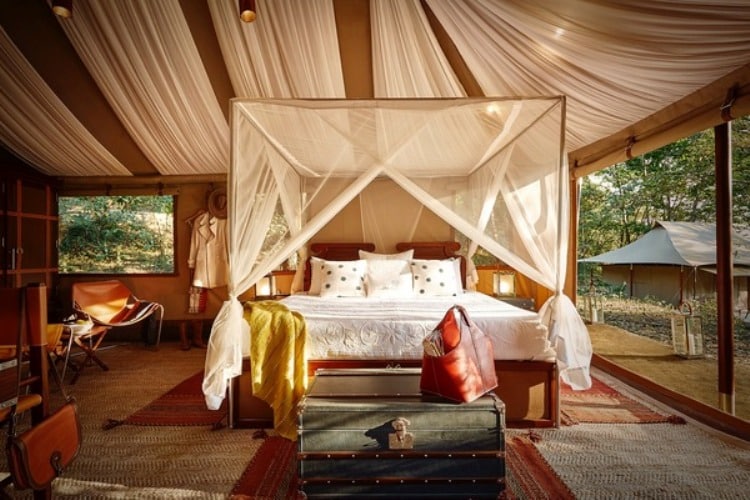 Photo courtesy of The Ultimate Travelling Camp
These tents are a harmonious blend of modern comfort and design elements inspired by the region's natural splendor. TUTC's team of seasoned guides, renowned for their exceptional training, will tailor itineraries brimming with captivating activities and excursions based on individual preferences.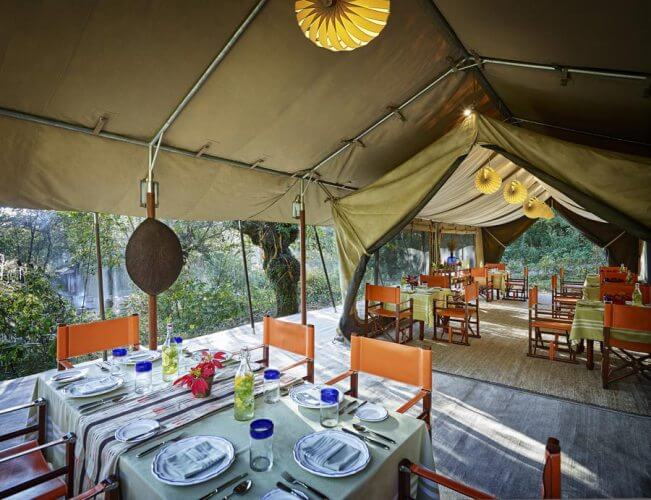 Photo courtesy of The Ultimate Travelling Camp
In addition to the guided Hornbill Festival experience, the team offers curated visits to tribal villages, unraveling the rich mosaic of the region's ancient culture and diverse influences.
Visitors can explore authentic traditional Naga villages, each exuding its distinct charm, with some drawing inspiration from Japanese and British cultures.
The official Hornbill Festival website describes it as a "Festival of Festivals." It offers attendees the chance to immerse themselves in the vibrant Naga tribal dances, food, music, and folklore. The festival has been a beacon of Naga culture for over 23 years, evolving and expanding with each passing year.
TUTC's Kohima Camp offers more than just a place to stay. It provides a holistic experience. From musical sundowners and cultural exchanges with local tribes to campfire tales and insightful discussions on various facets of local culture, every moment is curated to be memorable.
The camp, a 3.5-hour drive from Imphal's Bir Tikendrajit International Airport, is nestled at an altitude of 2,000 meters, surrounded by picturesque mountains.
The camp's luxury tents are equipped with all conceivable amenities, from handcrafted furniture and plush bed linens to luxurious bathrooms. The cuisine, crafted by five-star chefs using locally sourced ingredients, promises to be a gastronomic delight.
For those seeking a unique blend of cultural immersion and luxury, the Kohima Camp during the Hornbill Festival is the perfect destination. It promises an experience that resonates with the soul, leaving behind memories that will be cherished for years to come.
Featured image from The Ultimate Travelling Camp.