National Indoor RV Centers (NIRVC) recently unveiled its largest RV Lifestyle Center, located just outside Nashville, Tennessee. The massive facility, situated at 1000 Aubrey Dr., Lebanon, spans the size of three football fields and can accommodate over 600 RVs.
Catering to both beginner and experienced RV enthusiasts, this state-of-the-art center offers a comprehensive range of services designed to streamline the RV ownership experience, according to a press release.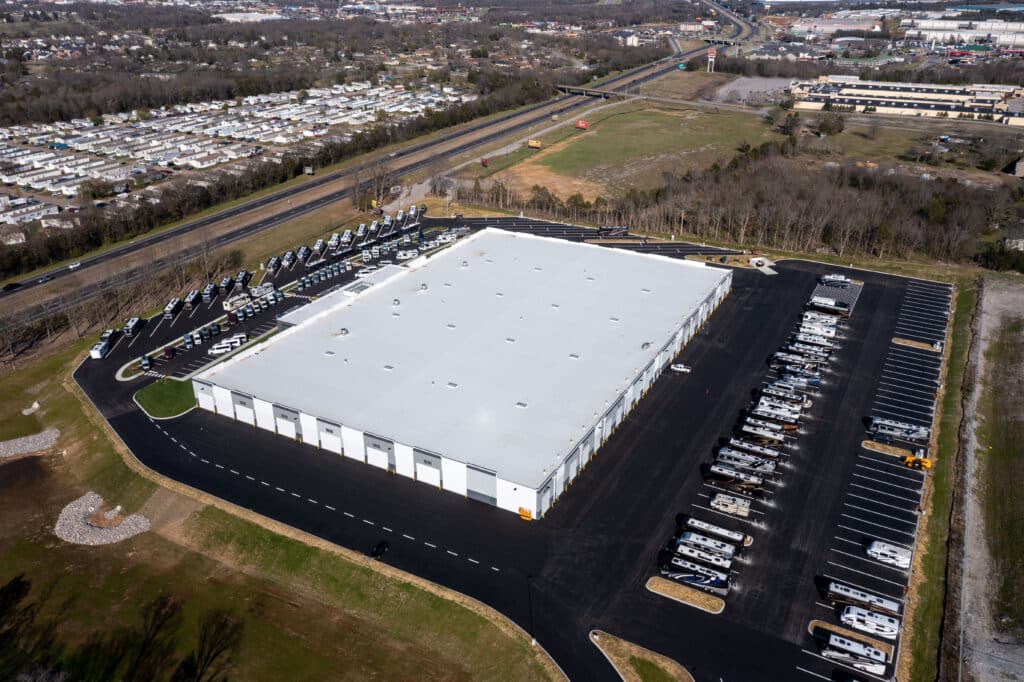 The Lebanon dealership sits on a 33-acre site and provides a complete package of concierge-level services, including sales, service, indoor storage, washing, and detailing.
NIRVC aims to simplify RV ownership for its customers, offering them a one-stop solution for all their needs. With the opening of this dealership, the company has closed its temporary facility in La Vergne.
NIRVC's Lifestyle Center features an extensive selection of over 70 gas and diesel Class A, B, and C RV models from top manufacturers such as American Coach, Fleetwood RV, Holiday Rambler, Grech, Entegra, Newmar, Pleasure-Way, and Winnebago.
Brett Davis, founder, president, and CEO of NIRVC, commented on their collaboration with leading RV manufacturers. He said they're "working with the top RV manufacturers and offering the most popular and sought-after floorplans at our Nashville dealership."
To commemorate the grand opening, NIRVC is hosting a special event from June 20-22, inviting RV enthusiasts from across the country to join the celebration. Registration for the event will begin on March 29 at 1:00 p.m. CT on NIRVC's website.
For RV owners seeking secure storage solutions, the Lebanon dealership offers an indoor, temperature-controlled facility with advanced security. Additionally, NIRVC provides personalized attention to each stored RV, including periodic starts to lubricate the engine and changing tire positions to prevent flat spots.
The company also offers a range of maintenance services, such as routine chassis and motorhome maintenance, collision repairs, and paint and bodywork.
In anticipation of the opening, NIRVC is extending discounted monthly rates for new customers who sign up for storage by April 30.
The Lebanon dealership is equipped with 19 service bays where experienced technicians perform various motorhome or chassis repairs and maintenance. The facility also features 24 camping spots for RVers awaiting service work or those with RVs in storage.
NIRVC's new Nashville location operates with sales hours from 9 a.m. to 6 p.m. on weekdays and 9 a.m. to 5 p.m. on Saturdays. 
For more information on NIRVC and the services offered at the new dealership, visit https://www.nirvc.com/. With the opening of NIRVC's largest RV Lifestyle Center near Nashville, RVers now have access to an all-inclusive destination for their RV needs.
Featured image from National Indoor RV Centers.