In an effort to provide children with cancer and their families a chance to experience the joys of camping, the Batesville KOA Journey in Batesville, Indiana launched "Cleanin for Care Camps Golf Cart Wash" earlier this month.
The event, which involves washing golf carts, grilling outdoors, and selling hot dogs, became a resounding success, raising over $700 in a single day— a promising number towards the $15,000 goal for the 2023 camp season.
"The park in the past hasn't been able to raise more than $1000 but we were sure we could turn that around," said Chris Caine, an organizer of the fundraising campaign at Batesville KOA/Indian Lakes Campground, in an email interview with Modern Campground.
"We hit the ground running in 2023 setting a goal of $15,000, and before camp even opened we had a family make a phenomenal donation of $8,000," he shared. "After that, we just kept doing our small fundraising and right now we are currently over $13,000."
As the fundraiser moves closer to its goal, Caine highlights every dollar they raise goes directly to Care Camps, which means that children with cancer and their families can enjoy a week of camping without worrying about the financial burden or any medical needs on-site.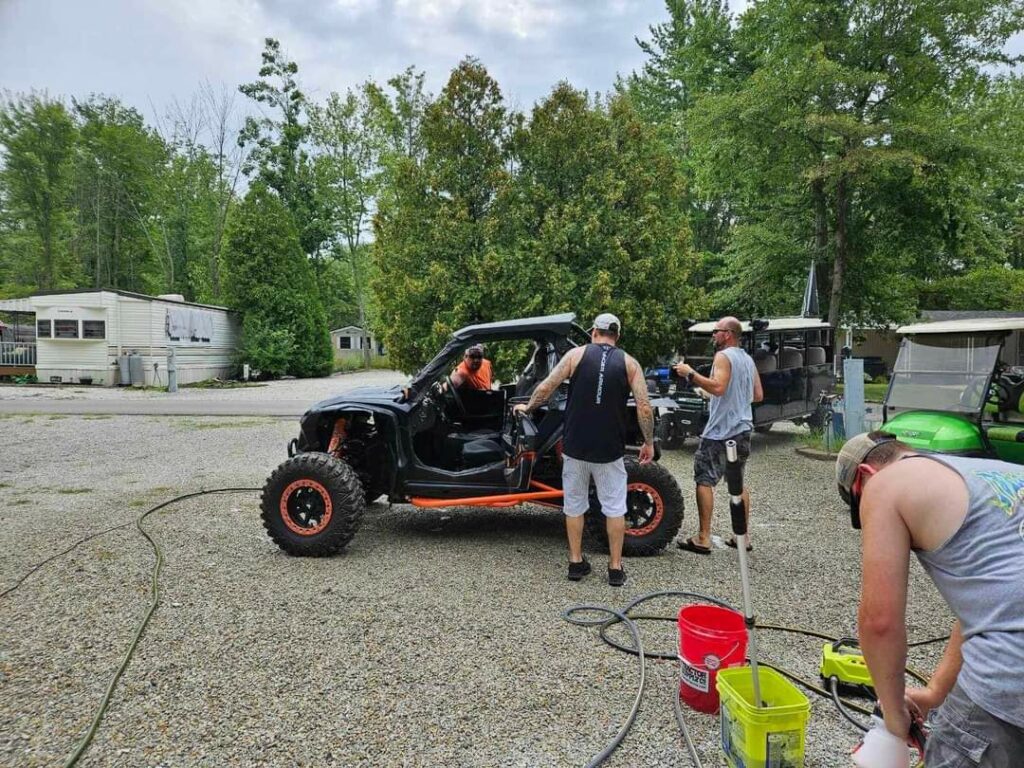 "There are a few corporate sponsors that cover all administrative fees, so 100% of what we raise goes directly to the children," he elaborated. "Also, any medical treatment needed is provided onsite at the campground for the children."
According to Caine, Cleanin for Care Camps Golf Cart Wash is one of many Saturday fundraisers they have organized to drive support for Care Camps. Among others are selling Care Camp Can Koozies, hosting Golf Cart and Car Shows, Park Sponsored Carnival, and member-sponsored Golf Outings this year.
Currently, the team is working on arrangements for the Pancake Breakfast 2023, and Bourbon Raffle 2023—the other two major parades that will sum up the 2023 fundraising efforts towards the $15,000 goal.
How it All Started
In July 2020, a 13-year-old boy's birthday wish to replicate the joyous 4th of July Gold Cart parade marked the inception of something extraordinary. The parade, initially a modest celebration, quickly turned into a series of themed events, uniting the campers and sparking the idea of making the campground a family-oriented hub of fun and memories.
"We had a child turning 14 and after he saw the 4th of July Golf Cart Parade, he asked if we would do one for his birthday," Caine wrote to Modern Campground. "We started the parade that night at my site and people were like, 'let's do one next week', and we did."
Jeff Layne, Travis Peacock, and Chris Caine stepped in to transform the idea into a reality. Their "Camp Party Time Production Crew" began arranging parades, dance parties, and other activities that captivated the entire campground. Soon, their efforts garnered the support of the park staff and management, recognizing the joy and unity these activities brought to the members.
The transition into 2021 saw the crew continuing its mission, setting the stage in focus on fundraising for a noble cause. On the 20th anniversary of 9/11, they organized a Touch-a-Truck event that resonated deeply with the patriotic spirit of the park.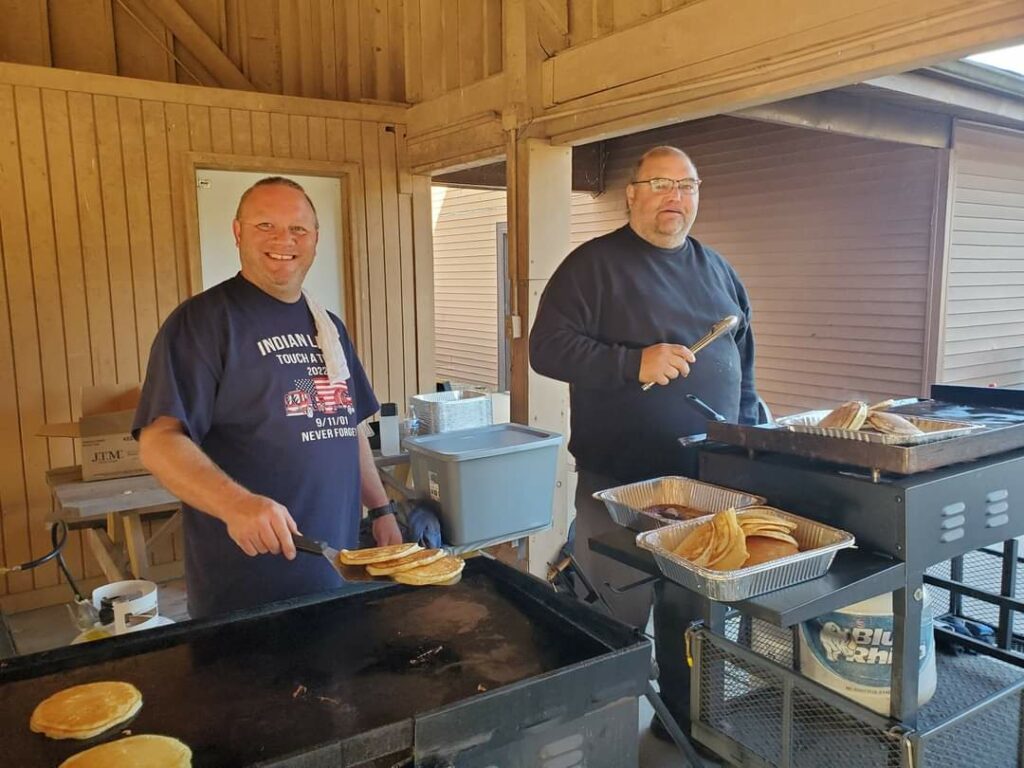 The year 2022 marked a significant milestone as the campers kicked off a series of fundraisers, including an Easter Egg Hunt and a successful Pancake Breakfast. They also ventured into selling hot dogs and water during pool hours, raising over $2,000.
With persistent dedication, they achieved their 2022 fundraising goal, raising over $11,000 for Care Camps. In 2023, they raised their sight to a $15,000 target, propelled by a family donation of $8,000 plus $1,000 raised during the Super Bowl raffle.
In the midst of these heartfelt efforts, the Batesville KOA community extends its gratitude to all those who have contributed to the success of this initiative, especially the families and volunteers who wholeheartedly support the fundraisers, including the staff of Batesville KOA and Thousand Trails.
Featured image from Batesville KOA Journey.