The Glamping Show Americas partnered with The American Glamping Association (AGA) to present a day of enriching workshops for both budding and seasoned glamping business enthusiasts.
Monday, October 2, marked the commencement of the much-anticipated The Glamping Show Americas, a unique trade event exclusively dedicated to the burgeoning glamping industry in the Americas. The event, spanning three days, promises a wealth of knowledge for those venturing into or already navigating through the outdoor hospitality industry.
The first day was dedicated to pre-show workshops, providing a platform for both new and established glamping operators to delve into the nitty-gritty of transforming glamping aspirations into viable businesses. The workshops, presented in two half-day programs, covered a spectrum of topics crucial for glamping business operators.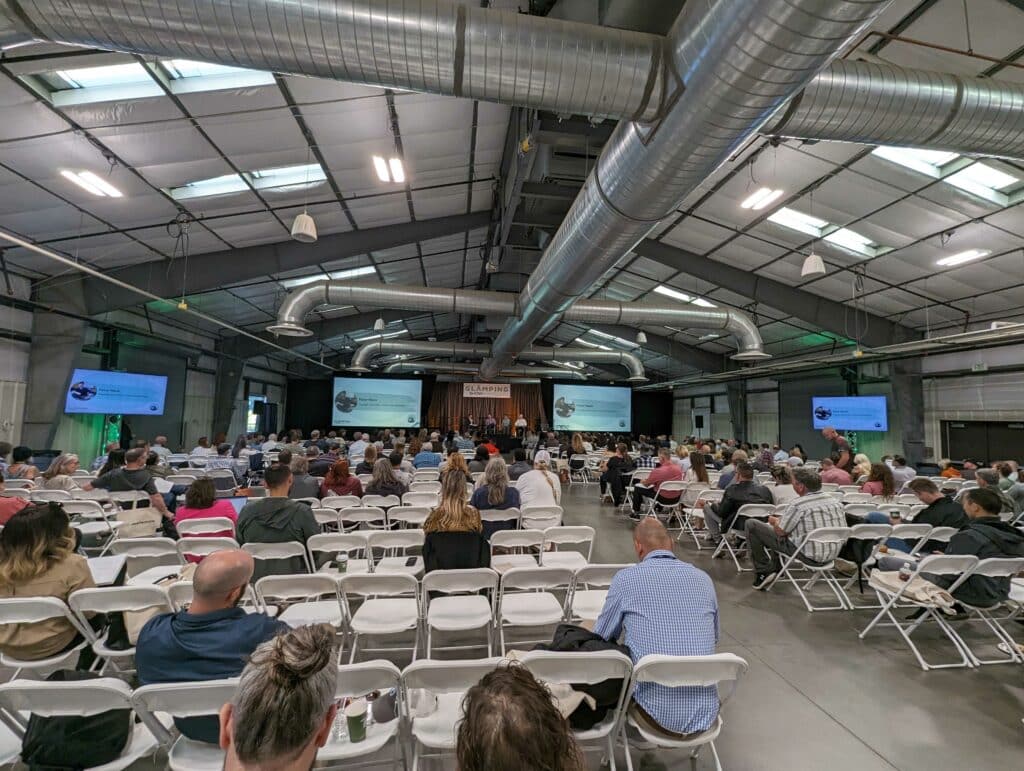 Morning Session Highlights
The morning session, titled "Funding Your Glamping Business," was moderated by Ruben Martinez, president of the American Glamping Association, and featured a panel of industry experts, including Paul Bosley, Peter Mack, and Irene Wood.
The panel dissected various funding options available for glamping projects, such as traditional debt sources, equity, seed funding, and equipment financing. Attendees received practical tips to navigate the complex world of glamping financing.
JamieRose Briones, chief development officer with Outside Capital, enlightened the audience on "Business Plan Basics," sharing her expertise in crafting successful business plans and pitch decks tailored for the glamping industry.
Legal aspects were not left untouched as Attorney David DiGiacomo presented vital information on "Legal 101 for Startups and Raising Capital," discussing the foundational and funding basics that founders should consider when launching their business.
Afternoon Session Highlights
The afternoon session, "Glamping Business Basics," was a treasure trove of information covering key elements vital for starting, maintaining, and growing a glamping operation.
Dyana Kelley, president/CEO of the California Outdoor Hospitality Association, led a session on "Risk Mitigation," providing an in-depth look into essential topics such as permitting basics, disaster planning, insurance, and ADA compliance.
Blake Smith, founder & CEO of Walden Retreats, shared his experiences and lessons learned in "Glamping Development Project Management," providing practical tips and strategies to navigate through the complexities of glamping development.
Bygnal Dutson, founder of Open Sky Zion, shared his journey and insights in "Founders Story," providing valuable advice for those starting out or looking to elevate their glamping venture.
Zach Stoltenberg, the glamping design leader at Clockwork, emphasized the "Importance of Forward-Thinking Design in the Glamping Industry," focusing on sustainability, functionality, and guest experience.
Exploring Business Exit Strategies
An intriguing session exploring business exit strategies for glamping operators was also featured, discussing various options such as selling, mergers, strategic partnerships, and succession planning.
The panel, moderated by Ruben Martinez, included Blake Nielsen, David Smith, and Steven Nunez, who discussed the pros and cons of each exit strategy, providing valuable insights for those looking to maximize their return on investment and achieve long-term success in the industry.
Looking Forward to the Conference
With a successful day of workshops concluded, participants eagerly look forward to the conference beginning tomorrow, October 3. The upcoming days promise a continuation of compelling glamping business instruction, with a two-day conference series poised to provide attendees with actionable insights and success-driven action items.
The Glamping Show USA stands as the go-to event for anyone seeking products and information to support or initiate their outdoor hospitality business, offering a unique opportunity to learn how to leverage AI, overcome legal hurdles, secure funding, integrate glamping into existing campgrounds, enhance bottom lines through the right amenities, and much more.
Stay tuned for more updates from the Glamping Show USA, as Modern Campground continues to provide the latest insights and updates from the event.