In a bold stride towards innovation and sustainability, Storyteller Overland unveils its revitalized MODE Adventure Van lineup for 2024, embedding cutting-edge features and design enhancements that promise to redefine the adventure van experience.
Since its inception in 2018, the company has been at the forefront of integrating sustainable, off-grid energy systems and establishing pivotal technology partnerships within the RV industry.
The 2024 MODE lineup, as announced, is not merely a product release but a testament to Storyteller Overland's commitment to providing unparalleled adventures to its community.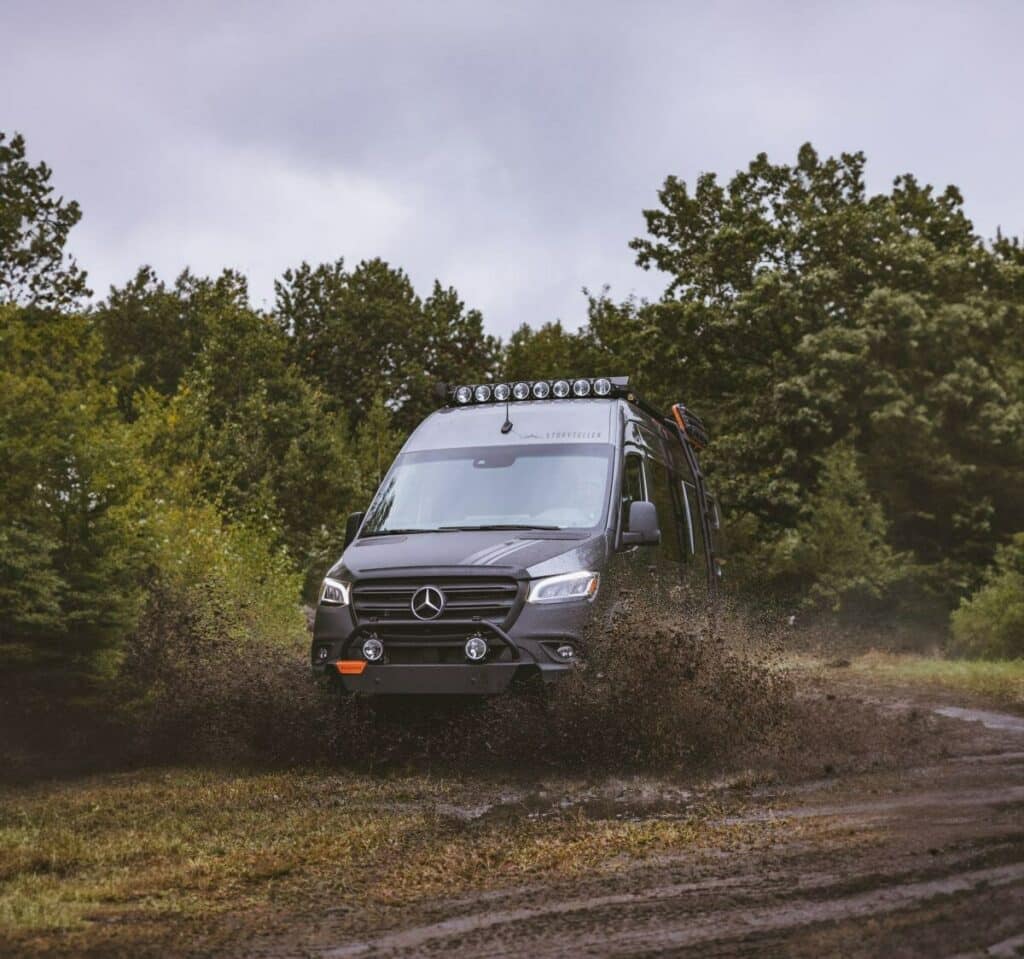 The enhanced M-Power Energy System, powered by Lithionics, and design modifications, such as the incorporation of lighter, sustainable materials and a redesigned galley, are meticulously crafted to enhance form, function, and fuel efficiency, thereby extending the range and experiences for adventurers and digital nomads.
The user-centric approach of Storyteller Overland is palpably evident in the MODE Adventure Van, which has been lauded for its meticulously designed and versatile features, especially for off-grid and off-road adventures, according to a press release.
A review from a 1,500-mile exploration through Southern Utah underscores the van's capability to navigate through secluded campsites and backroads, offering a comfortable, spacious interior, a well-equipped kitchen, and a unique indoor shower system, among other features.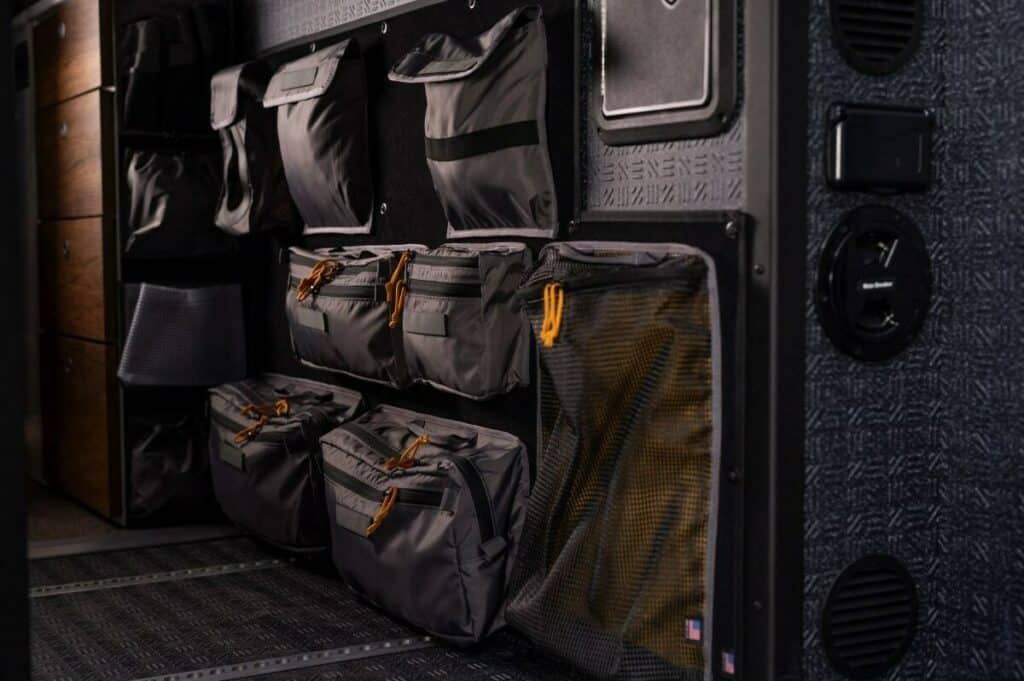 Moreover, the robust energy system, including a 90W solar panel and a hefty house lithium battery, not only ensures sustainability but also provides self-sufficiency during off-grid adventures.
This, coupled with the van's off-road capabilities, opens up new possibilities for adventurers to explore less accessible locations, thereby influencing the choice of destinations and the overall travel experience.
In a significant acknowledgment of its organizational culture and values, Storyteller Overland was recognized as a finalist for the Champion of Women Award by the RV Women's Alliance.
This recognition underscores the company's dedication to promoting women in the RV industry, with a notable presence of women professionals across various domains, including leadership roles in finance, sales, engineering, and production.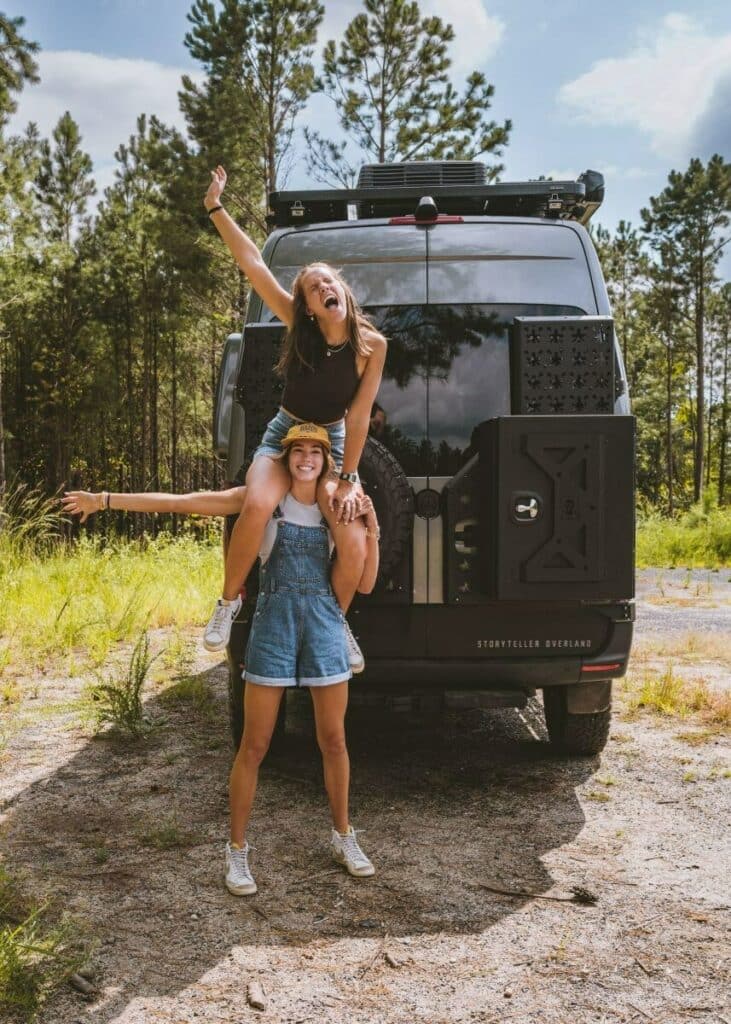 The company, which prides itself on sustaining a diversified talent pipeline and a best-place-to-work culture, believes that a galaxy full of people from diverse backgrounds makes it unstoppable as an organization.
This commitment to gender diversity and inclusion, especially in leadership roles, not only reflects its organizational culture and values but also potentially impacts its product development and customer engagement strategies.
Storyteller Overland's commitment to gender diversity and inclusion is not merely a policy but a practice that is deeply embedded in its organizational fabric.
With 26% of its workforce being women professionals and many key leadership positions being held by women, the company is not only promoting gender diversity but is also ensuring that its organizational culture is reflected in its products, services, and community engagement initiatives.
The recognition by the RV Women's Alliance not only validates Storyteller Overland's efforts in promoting women in the RV industry but also enhances its brand image and reputation in the market.
Being a finalist in the Company category along with other notable names in the industry, the acknowledgment underscores the company's daily efforts to "make the RV industry a place where women thrive."
The company's prime directive is to constantly inspire and equip its growing community of road trippers, van lifers, and overlanders with the proper gear, resources, and mindset to "Live Free. Explore Endlessly. Tell Better Stories."
This directive is not only reflected in its innovative products like the flagship MODE 4×4 adventure van series but also in its unique see-through pricing model and customer service.
Storyteller Overland's engagement with its community extends beyond providing innovative products.
With a style of customer service and community engagement that provides an unprecedented level of on-demand technical and warranty support for all of its owners out on the open road and beyond, the company ensures that its community is always supported and empowered in their adventures.
In the realm of adventure vehicle manufacturing, Storyteller Overland has not only carved a niche for itself through its innovative products but has also set a benchmark in promoting an inclusive and diverse work culture.
The company, while catering to the adventurous spirits with its enhanced 2024 MODE Adventure Van lineup, also stands as a testament to what organizational commitment towards innovation and diversity can achieve.
For more information, visit storytelleroverland.com.
Featured image from Storyteller Overland.