Sugar Sands RV Resort, an outdoor destination in Gulf Shores, Alabama, is delighted to share two exciting pieces of news. First, the resort has once again achieved a perfect 10-10-10 rating from Good Sam, the world's largest organization of RV owners. This marks the second consecutive year that Sugar Sands has earned this prestigious accolade, reflecting its commitment to superior service and facilities.
Second, Sugar Sands RV Resort is thrilled to introduce its new general manager, Mike Saia. A seasoned full-time RVer, Saia brings a wealth of experience and a unique perspective to his role at Sugar Sands.
Saia shared his thoughts on his new position, saying, "As a full-time RVer who has stayed at over 20 parks with my family, I have a deep understanding of what our guests are looking for. I am privileged to lead a dedicated team who consistently go the extra mile for our guests."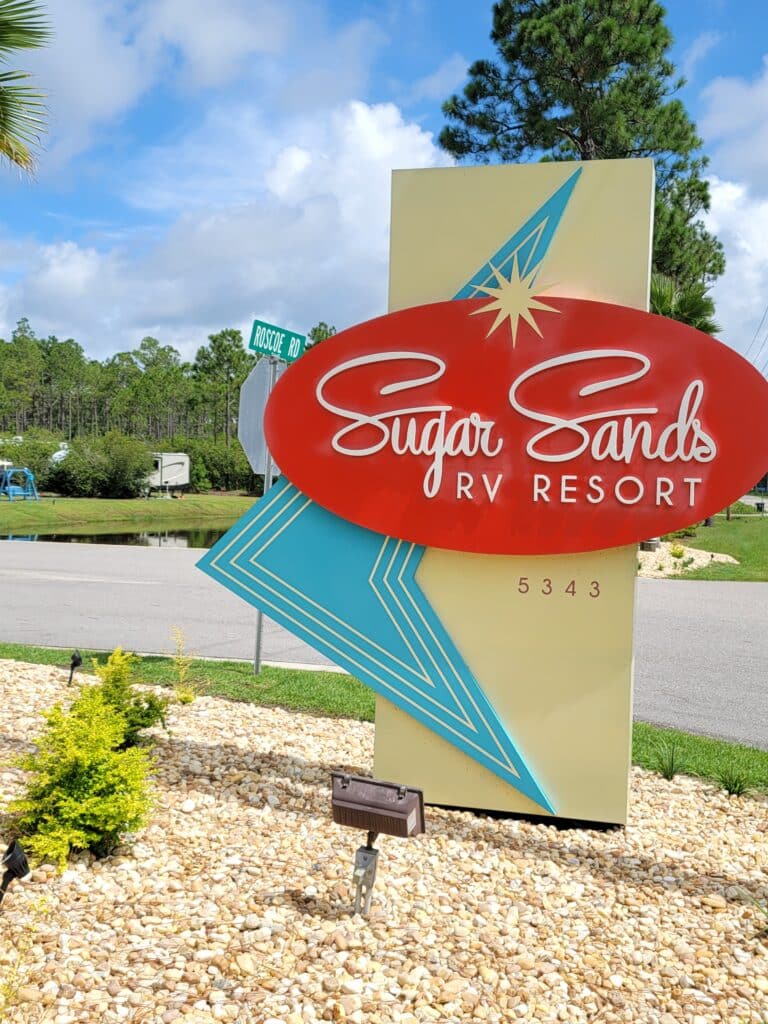 The Good Sam rating is a significant achievement, awarded only to RV parks that offer exceptional guest experiences. The rating is based on the quality of facilities, cleanliness of restrooms and showers, and overall visual appeal. Sugar Sands' second consecutive perfect rating underscores its dedication to maintaining high standards and delivering an exceptional guest experience.
Saia further emphasized his vision for the resort, stating, "At Sugar Sands RV Resort, we prioritize listening to our guests, being courteous, and providing helpful service. We firmly believe that a satisfied guest is our best form of advertising."
Also, IVEE, recognized for its expertise in campground and RV park management, has been a crucial part of Sugar Sands RV Resort's operations. Their comprehensive approach to RV park business, which includes everything from campground operations and marketing to revenue management and employee training, has greatly contributed to the resort's ability to provide top-tier services and facilities.
Established in 2015, Sugar Sands RV Resort spans over 10 acres and offers guests a variety of local attractions and activities. The resort features 82 sites, including 5 stylish Tiny Homes available for rent, and a range of amenities such as a pool, a workout facility, a wash house, and a clubhouse.
For more information about Sugar Sands RV Resort, or to book your stay, please visit sugarsandsrvresort.com or call the office at 251-968-2223.
About Sugar Sands RV Resort
Sugar Sands RV Resort, located in Gulf Shores, Alabama, is a top-rated destination for outdoor enthusiasts, local residents, camping communities, and travelers. The resort, established in 2015, spans over 10 acres and offers a variety of amenities and is close to many Gulf Shores attractions. Sugar Sands RV Resort is committed to providing a memorable camping experience with its high-quality facilities and exceptional customer service.
About IVEE Management Group
IVEE Group is a renowned provider of comprehensive management services for campgrounds and RV parks. Their mission is to enhance value and experiences, offering solutions that include operations, marketing, revenue management, and employee training. With a strategic focus on financial success, operational excellence, guest satisfaction, and employee engagement, IVEE Group has become a trusted partner in the outdoor hospitality industry. To learn, visit ivee.com.
Featured image from Sugar Sands RV Resort/IVEE.