The Caravanning Industry Association e.V. (CIVD), Germany's caravan industry association, has awarded the Silver Medal of Honour to the founder of the Carthago motorhome brand, Karl-Heinz Schuler for his impressive lifetime achievements and his entrepreneurial work.
Carthago founder Karl-Heinz Schuler is one of the caravanning industry's outstanding personalities. The CIVD manufacturer's association presented the entrepreneur with the rarely awarded silver medal of honor at the Caravan Salon 2022, as per the report of AboutcampBtoB.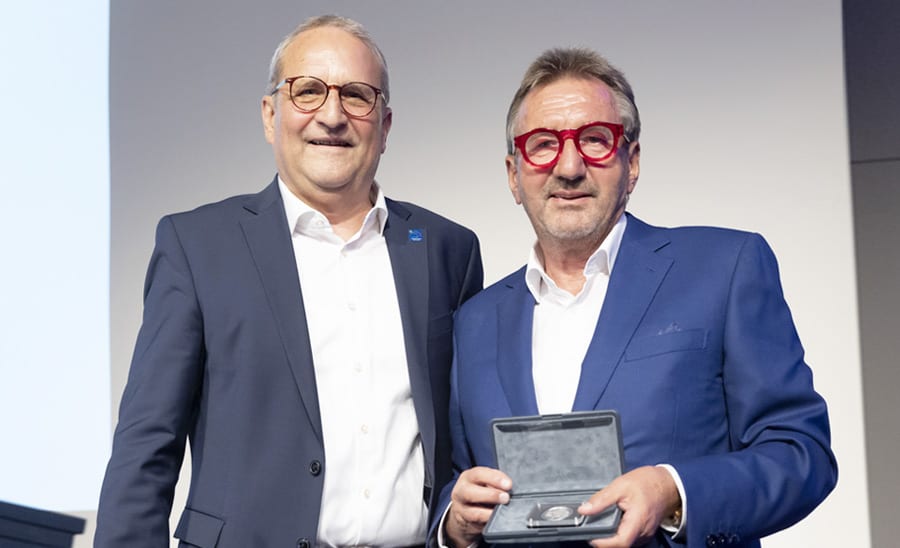 "It's something I could never have dreamed of when I founded Carthago," said Karl-Heinz Schuler after a speech from CIVD President Herman Pfaff and the presentation of the medal followed by applause from the numerous representatives of the industry.
Schuler founded Carthago in 1979 after completing his studies in industrial engineering. What began in Ravensburg as a garage business has now become a company group with about 1,500 employees – still one of Europe's increasingly rare, large, and independent owner-managed family companies in the industry.
"I would also like to accept this medal on behalf of our many dedicated employees," Schuler continued.
The initial trigger for the start of the premium brand was the chance sight of a converted camper van at the roadside. "It can be done better than that," thought Schuler, which has remained his approach to this day, and a relentless sequence of new and further developments.
Carthago quickly developed into Europe's biggest independent camper van manufacturer under the Malibu brand. Carthago later became one of the few manufacturers to make the transition to coach-built vehicles.
The alcove mobiles were followed by coach-built and A-class models, which are now the core of the Carthago brand. Right from the very beginning, Karl-Heinz Schuler relied on premium technology and quality. "The product is the hero" is one of his guiding principles.
Motorhome buyers rewarded this strategy with increasing demand. Following a series of expansions, the first major leap forward took place in 2008 with a plant in Slovenia.
The next milestone followed in 2013 with the construction of today's company headquarters plus a production plant, sales office, and customer center with visitor pitches in Aulendorf, Upper Swabia.
The founder has now withdrawn from certain aspects of the day-to-day business and devotes himself all the more intensively to higher-order topics and the further development of motorhomes.
His son and daughter are now active in managerial positions within the company, so continuity is guaranteed in addition to the experienced management.
To ensure its continued existence as an independent family company, Schuler established the Karl-Heinz Schuler Family Foundation in 2014. Undeterred by short-term crises, the group of companies continues to focus on organic growth.
This is evident in the construction of a new, third location for the production of the popular Malibu Vans. The journey of Karl-Heinz Schuler and Carthago continues.