Outdoor shows catering to campers and travelers are back to being held in person in Calgary (Alberta, Canada). Over the weekend, the Calgary Outdoor Adventure Show and the Alberta Bike Show took place at the BMO Centre where RVs, paddleboards, floating docks, solar-powered lights, e-bikes, and more were on display.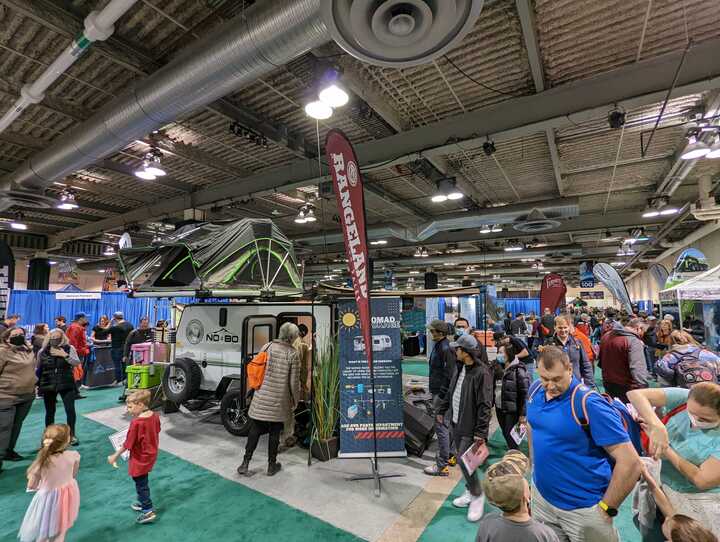 Both shows saw good foot traffic with a healthy crowd of outdoor enthusiasts and over 200 exhibitors—like Karma Campervans offering nice rentable vans—in attendance.
"We couldn't ask for a better turnout. It's been fantastic! Everybody's really engaged and seems to be excited about all the exhibitors, and we're seeing a lot of traffic at our booth—a lot of intelligent questions and people wanting to learn more about us," Melissa Zoller of Glamping Resorts Ltd. told Modern Campground.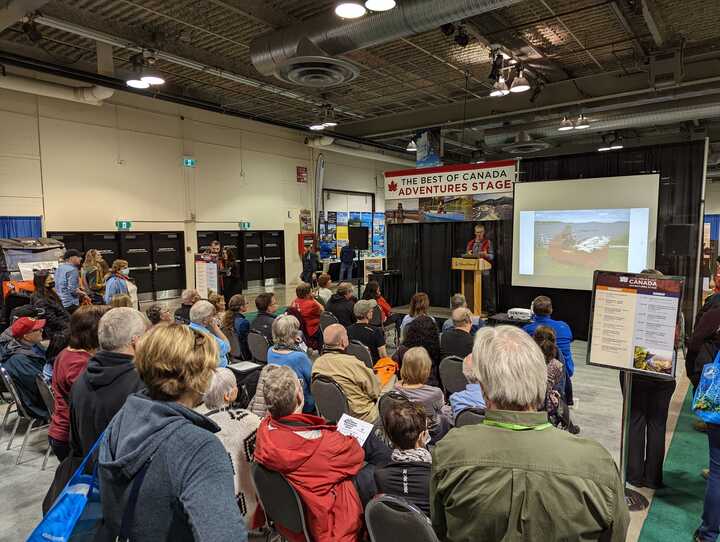 Zoller said that being at an in-person event for the first time since the pandemic took "some getting used to" but noted that "it's nice to feel the energy again".
The Saskatchewan-based glamping resort is opening a new location in Castle Provincial Park—about a three-hour drive from Calgary where the shows were held.
"We're [also] expanding our Saskatchewan locations. So we are just really excited about being able to host new families and returning families in 2022," Zoller shared.
A Stones Throw RV Campground, a seasonal RV campground with a focus on nature, was also in attendance. Colin Monner, the park's co-owner and manager, told Modern Campground that the campground is set to open in May. 
The property features nine green themed parks, two washhouses, walking trails around its private reservoir, two off-leash dog parks, a community garden, and more.
Trending products on exhibit at the Outdoor Adventure Show are some smaller pull-behind campers and inflatable hot tubs. Meanwhile, the Alberta Bike Show featured an array of e-bike options on display.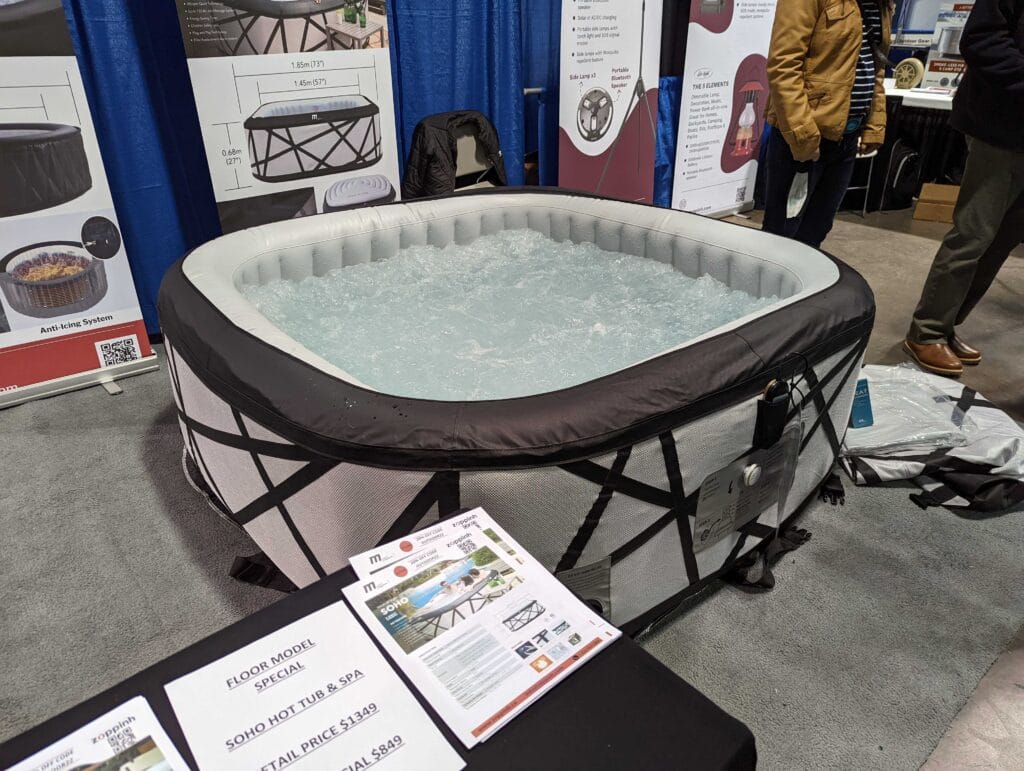 There was also an abundance of tourism bureaus from all over the world as tourism bounces back.
G Adventures sponsored this year's Outdoor Adventure Show. The company provides small-group tours, safaris, and expeditions all over the world. 
Correction: The previous version of the article mentioned that the quote came from Colin Monner of Glamping Resorts Ltd. It was Melissa Zoller who Modern Campground interviewed. The article above now reflects the corrections made.