In the realm of luxury caravans, Cub Campers's Australian-made C16 has set a new benchmark. Recently, this 5-star luxury caravan was honored with the esteemed Good Design Award for Product Design in the Automotive and Transport Category for 2023.
This accolade, one of Australia's most prestigious, is a testament to the caravan's outstanding design and groundbreaking innovation.
Introduced to the Australian market in September 2022, the C16, backed by Cub Campers's 55 years of RV manufacturing legacy, has swiftly carved a niche for itself. The journey to this monumental achievement was not without its challenges.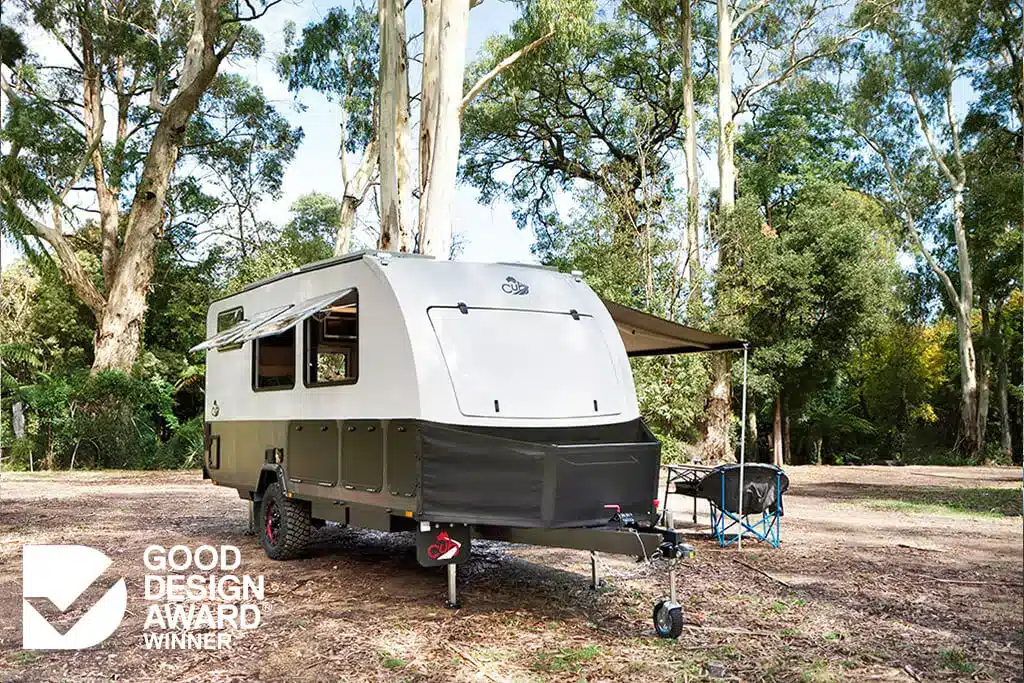 The dedicated team behind the C16 ventured into uncharted territories, investing two years in rigorous research and development, according to Cub Campers's report.
The Good Design Awards Jury, comprising experts from diverse design disciplines, lauded the C16 for its innovative approach. They commented, "The C16 takes caravanning to the next level — finding beautiful and efficient solutions to all the problems with existing options on the market." Such endorsements underscore the caravan's potential to revolutionize the industry.
The award was presented at a grand event, the 2023 Australian Good Design Awards, attended by luminaries from the design and architecture community. The original C16 design team, including Shane Fagan, Amy Fagan, Sia Jafari, and Aaron Sheen, were present to witness this historic moment, marking a first in Cub Campers' illustrious history.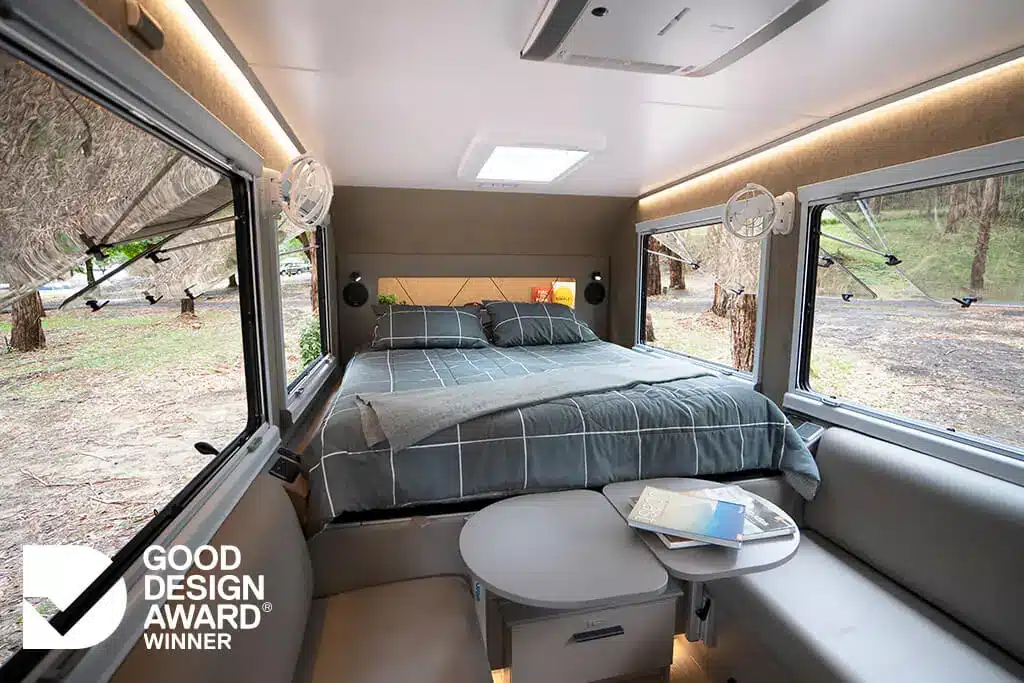 Beyond the accolade, the C16 stands as a beacon of luxury and quality. Available in three distinct layouts, it boasts of premium materials sourced from leading Australian manufacturers. The caravan's design, coupled with its top-notch build quality, resonates with Cub Campers' longstanding commitment to excellence.
The Good Design Awards, with its rich history dating back to 1958, has always celebrated design brilliance. The 2023 edition saw a plethora of innovative projects from around the globe, evaluated on stringent criteria encompassing design quality, innovation, and impact.
Brandon Gien, CEO of Good Design Australia, emphasized the weight of this recognition, stating that the award is an "independent endorsement of professional design quality.
The C16's win at the Good Design Awards is not just a feather in Cub Campers' cap but a testament to the caravan's potential to redefine luxury caravanning. As the caravan industry evolves, the C16, with its blend of design excellence and innovation, is poised to lead the way, setting new standards for others to follow.