Alu-Cab, a renowned manufacturer of outdoor equipment, has introduced the LT-50 tent, an ultralight rooftop tent designed specifically for adventurers driving dual-cab utes or smaller SUVs in Australia.
This lightweight rooftop tent offers a suitable alternative for vehicles that struggle to support heavier hard-shell tents. Constructed from high-strength, lightweight aluminum, the LT-50 rooftop tent is easy to install and transport.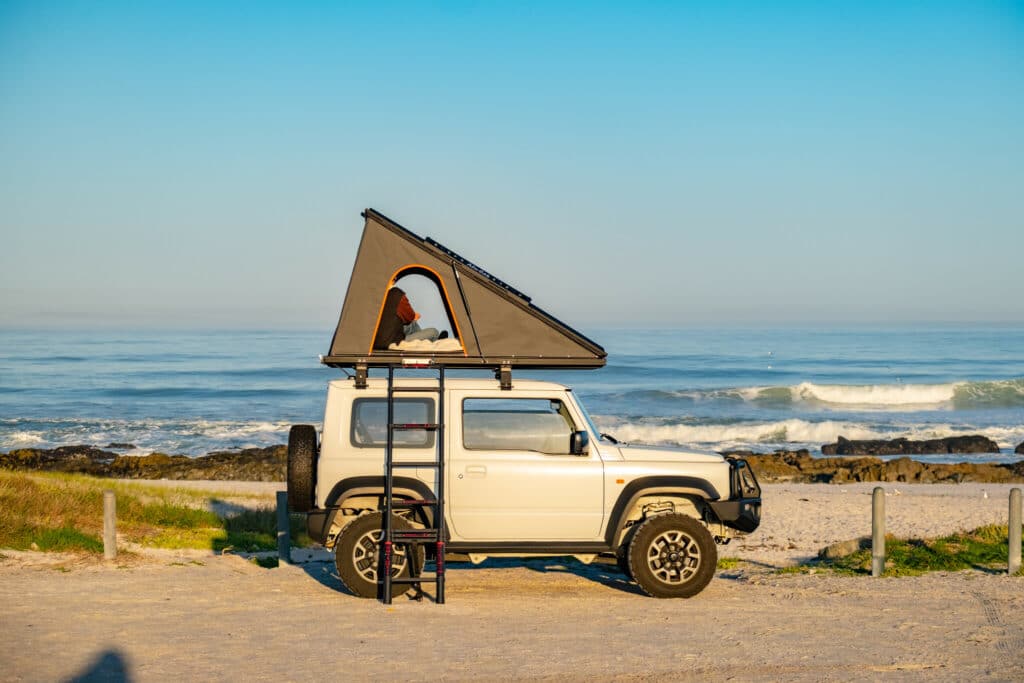 According to a report by WhichCar?, its compact, streamlined design minimizes wind resistance while driving, making it an ideal choice for vehicles unable to support the Alu-Cab Gen-3 range of tents, such as Subaru Outback/Crosstrek, Suzuki Jimny, Toyota Rav4, and others.
Weighing a mere 50.55kg, including the mattress, the LT-50 offers significant weight savings compared to Alu-Cab's Gen 3.1 tent, which weighs 78kg. However, the LT-50 is not intended to replace the Gen 3-R but rather serve as a more accessible weekend lifestyle option for those who do not require the full features of the Gen 3-R.
The LT-50 features a clamshell design and pops up within seconds, thanks to stainless-steel 316 marine-grade gas struts. Additionally, users can store bedding inside the tent when it's packed down.
The tent comes with three access points, allowing for versatile mounting options to suit different vehicles. An optional ladder extension offers more clearance from the side or rear of the vehicle when using the ladder, a crucial feature for vehicles with a rounded design.
Constructed from dual-layered 280gsm UV-resistant rip-stop canvas, the LT-50 tent provides protection from adverse weather, insulation for comfort, and a darker space for sleeping.
The tent also incorporates foam insulation on the top and bottom, ensuring a comfortable environment regardless of weather conditions.
The tent comes with a 60mm high-density foam mattress as standard, designed to pack up with all bedding inside. A condensation mat could be a valuable addition for users. The side nut-slot channel allows for easy mounting of accessories such as awnings, shower cubes, ladder brackets, and shovels.
At the same time, the optional Roof Molle Plate offers additional rooftop mounting options. With a total carrying capacity of 30kg, the Alu-Cab LT-50 rooftop tent maximizes options for RV consumers, campers, and RVers in Australia.
Featuring clamp-style mounting and strong base channel slots, the LT-50 rooftop tent can be easily fitted and removed from Alu-Cab load bars as needed. The optional Alu-Cab wall mount offers a convenient storage solution in the garage when the tent is not in use.
The Alu-Cab LT-50 tent provides a lightweight rooftop tent option for Australian RV consumers, campers, and RVers with smaller vehicles.
With its easy installation, versatile mounting options, and additional carrying capacity, the LT-50 is a practical and appealing alternative to traditional hard-shell rooftop tents.
Featured image from Alu-Cab.