Mystic Quarry, a premier resort in the Hill Country (Texas), has been awarded the coveted Accommodations of the Year Award by the Texas Association of Campground Owners (TACO).
Garnering this prestigious recognition in the large park category, Mystic Quarry demonstrates its commitment to providing a unique and memorable experience for its guests.
In response to the award, Monica Garcia, general manager of Mystic Quarry, expressed gratitude and pride.
"We're very honored to receive this recognition," Garcia stated. The resort, known for its scenic landscape that features a quarry, a waterfall, nature trails, and mature oak trees, has carved out a distinctive space for itself in the accommodation industry.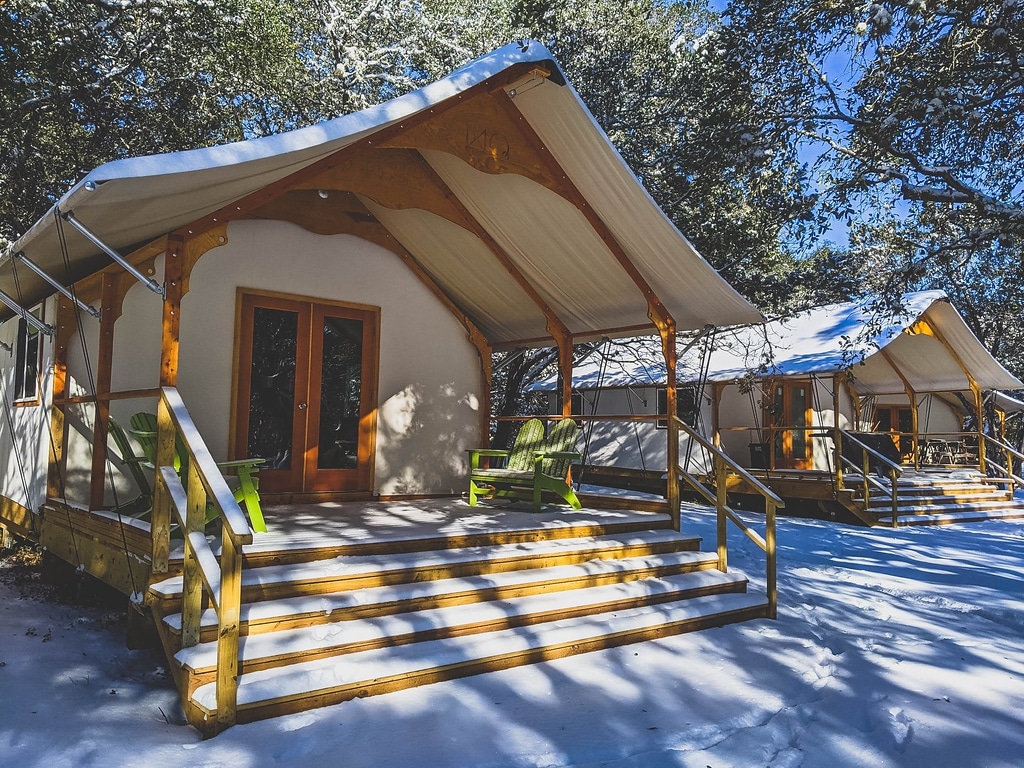 Mystic Quarry's appeal lies in its innovative approach to luxury camping, commonly referred to as "glamping". The resort offers a range of options to cater to various visitor preferences. With 52 RV sites, 35 furnished cabins, tipis, and safari tents, guests are presented with a diverse selection of accommodations that blend comfort and adventure.
A key factor in Mystic Quarry's success has been the park's ability to appeal to different demographics. According to Garcia, the resort's glamping accommodations generate a significant amount of repeat business. The safari tents, for instance, are popular among families with children, while couples tend to favor the tipis.
The resort's amenities further enhance the visitor experience. 
Mystic Quarry offers a family swimming pool, a rentable private hot tub, a game room, and hammocks. Additionally, there is a pavilion, playground, and various games such as volleyball, bocce ball, and horseshoes available for guests to enjoy. The resort also provides streaming quality WiFi and designated dog parks.
For those seeking outdoor adventures, Mystic Quarry caters to that as well. Shuttles are available for river rafting and tubing trips down the Guadalupe River.
In the summer months, the resort holds a concert series, adding another layer of entertainment for its guests.
TACO, based in Crowley, is a trade association with a 51-year history representing over 440 campgrounds, RV parks, and resorts across Texas. As an industry authority, TACO's recognition of Mystic Quarry holds significant weight for private campground owners and operators.
The Accommodations of the Year Award serves as a benchmark for excellence, inspiring others in the sector to continually raise the bar in terms of quality and guest experience.
For more information on Mystic Quarry and to explore its unique offerings, visit MysticQuarry.com.
To learn more about TACO and its membership, head to www.tacomembers.com. To plan your next camping adventure, check out https://texascampgrounds.com and https://texascabinrentals.net/.
Featured image from Mystic Quarry.