Spot2Nite earlier this week announced in a press release the launch of the website version of its dynamic mobile app giving travelers access to immediate campsite booking.
Spot2Nite is an online travel agency (OTA) built for private RV campgrounds. The OTA boasts an inventory of over 500 campgrounds and thousands of RV spots across North America.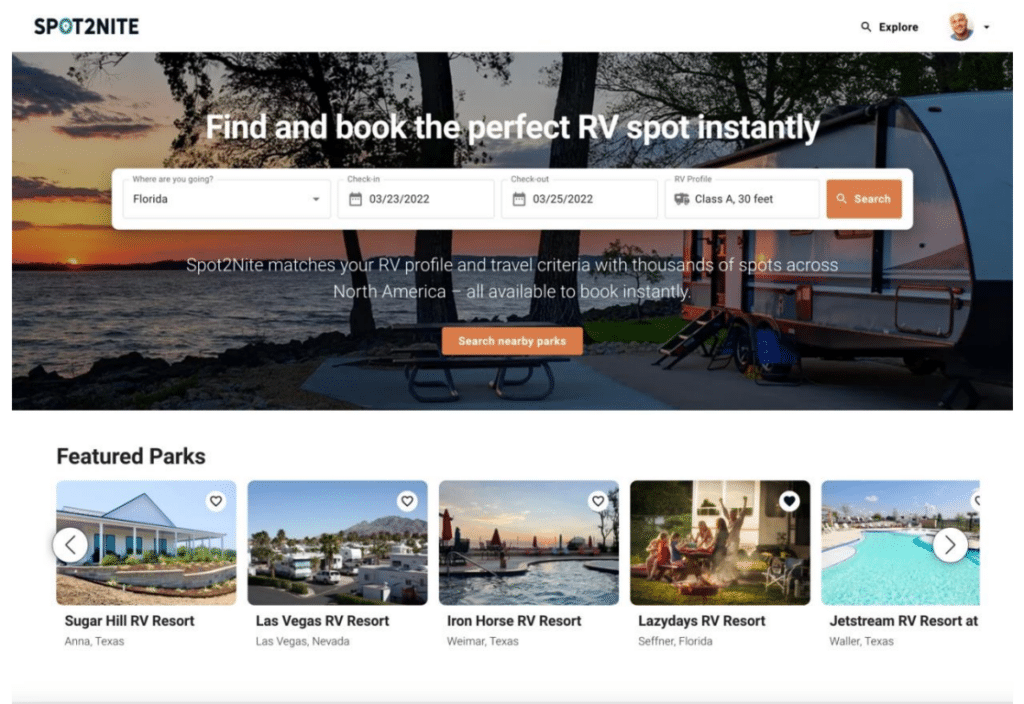 Launched in 2019, the agnostic platform is proud to be an integration partner of five leading property management systems: RMS Cloud, CheckFront, Newbook, ResNexus, and Roverpass.
"I am extremely proud of the community that came together to produce the ideal booking solution for RV travelers, providing 'Look, Book, and Go' in our booming industry," Terry Broussard, the company's CEO and co-founder, said in the release.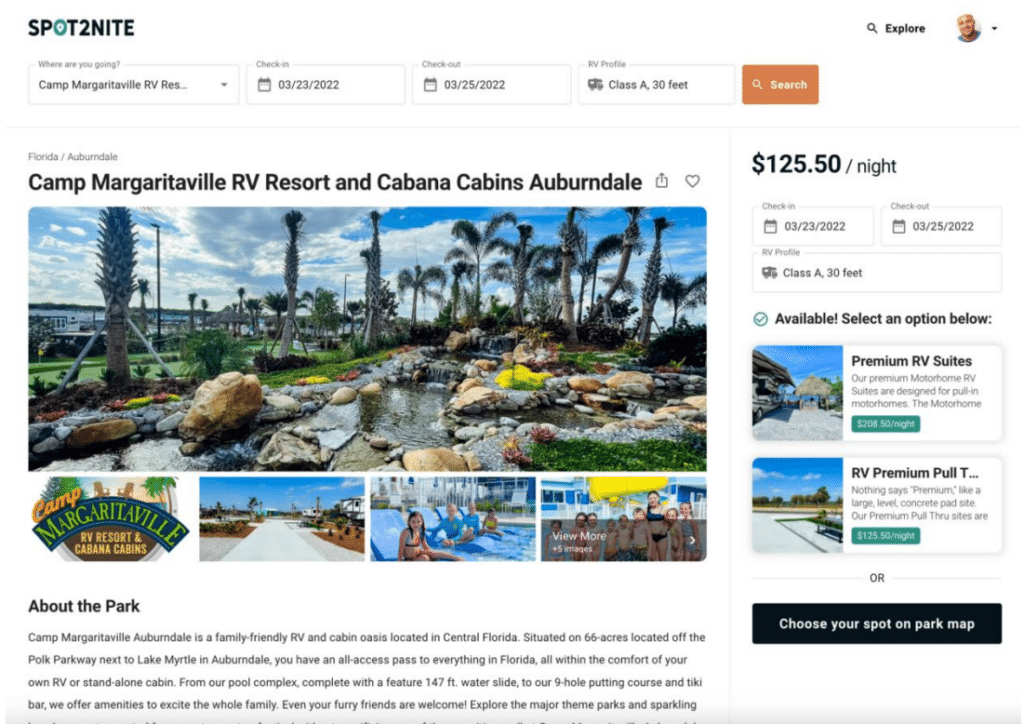 "Our goal is to lower barriers for RV travelers to find extraordinary campgrounds to create memorable moments with family and friends. We focused on delivering our mobile versions first as we understood the rapidly changing consumer dynamics, but also understand that there is a tremendous number of travelers wanting to search via desktop. Today we lower that barrier again," said Spot2Nite COO & Co-Founder Sam Bruner.
Campgrounds and travelers agree.
"We're so glad to be partnered with Spot2Nite. Letting guests find our great spots at our resort and sharing social media content together is definitely a win-win. Once we connected through Newbook, it runs itself and just shows up like a regular reservation," shared Trina Dickinson from Creekfire Resort, a Cove Community. "There's only upside—easy decision to partner."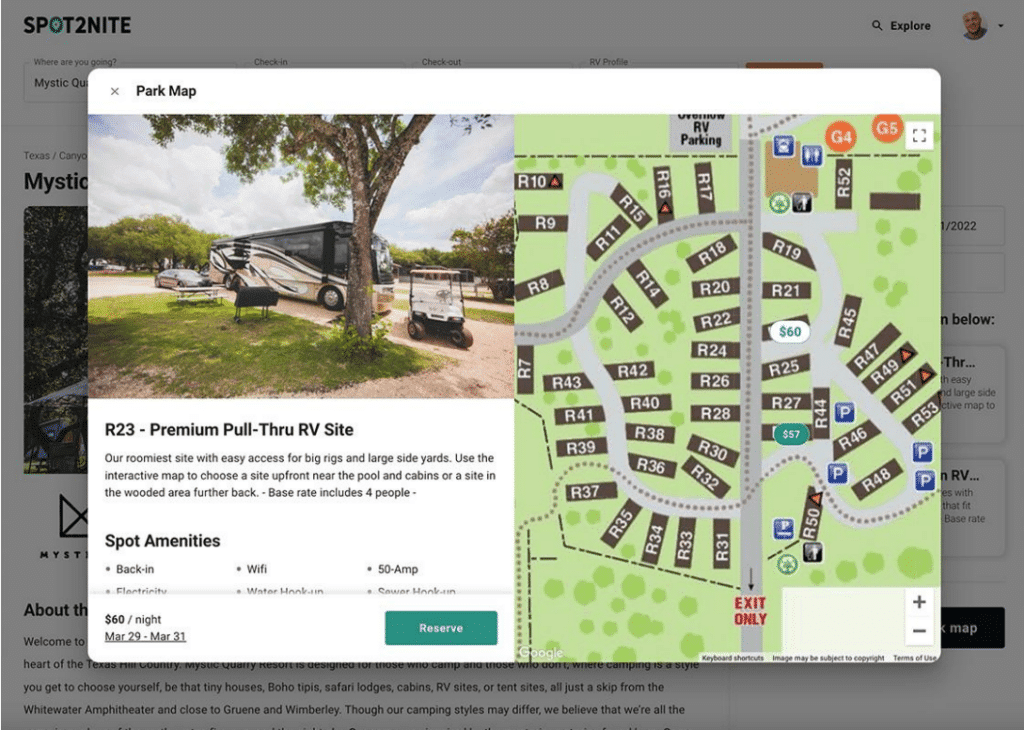 "Using Spot2Nite has been incredibly easy and helpful! Trying to find a spot has been the most frustrating part of RVing; now we just type in our dates and location and have a spot booked in a matter of minutes," said Spot2Nite user Brent T. "There are lots of great parks in beautiful locations available to book."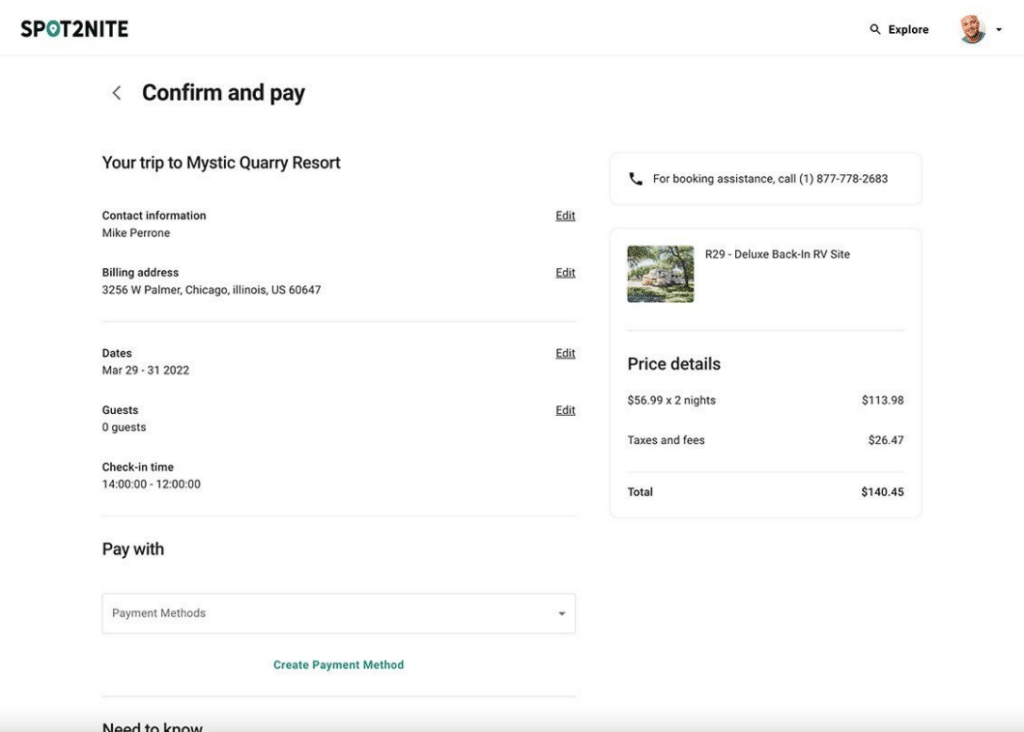 With this new feature, travelers will enjoy increased access and real-time visibility to book RV sites from their desktops without making phone calls to parks to assess availability and book their spot.
Park owners using integrated reservation systems with Spot2Nite will also enjoy additional exposure to RV travelers through both mobile and desktop applications for users to enjoy hassle-free booking directly within their existing park management software.
About Spot2Nite
Spot2Nite is an innovative marketplace built by avid RVers that allows RV travelers to discover and book the best RV spots in real-time. Its open architecture integration with robust park management systems combines state-of-the-art technology and real-time asset visibility to provide immediate booking of available campground spots to the traveler.
Through the Spot2Nite marketplace, end users can book in real-time, avoiding the hassle of antiquated reservation methods. The Spot2Nite platform drives new campers to campgrounds, increasing reservations and creating loyal travelers through a convenient reservation process.