Zooland Family Campground in Asheboro, North Carolina is now under the ownership of TRG Resorts.
"We are excited to announce that we have officially closed on Zooland Family Campground, located in Asheboro, NC!" Dylan Marma, the chief executive officer of TRG Resorts, wrote in a LinkedIn post last month.
"Huge thank you to our team, investor partners, and vendors who made this possible!" he added.
The 147-site Zooland Family Campground has been a well-known RV camping location in the area for more than three decades.
A broad variety of amenities are available at Zooland Family Campground to make family camping trips even more pleasant and relaxing. The campground features two beautiful pools, a basketball court, a volleyball court for friendly sport, and more.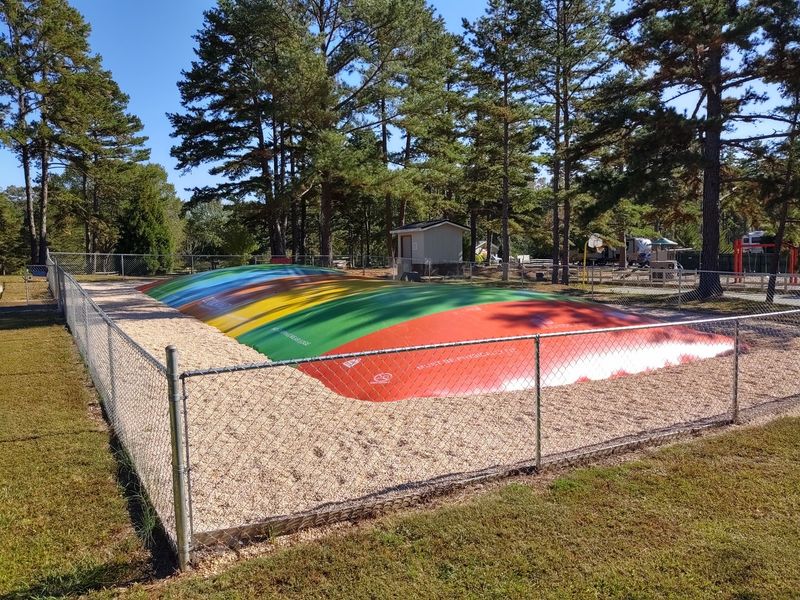 Kids can spend hours having fun on jumping pillows, playground equipment, and pedal cars. For canine companions, there is also a dog park on the premises.
The family vacation spot also includes an exhilarating inflatable waterslide and a lovely hiking route. Axe throwing is one of the activities that campers can participate in while they are there.
The park is now part of the more than 2,000 units under TRG Resorts.
The campground will stay open during the transition, so campers do not need to worry about reserving their spaces, the Courier-Tribune reported.
Additionally, it appears that the new owner of the campsite has exciting plans for the outdoor hospitality business, particularly focusing on enhancing the guest experience.
According to the article, TRG Resorts will exert extra effort on campground activities and events and engage a trained on-site management and maintenance team to improve the guest experience.
Moreover, a better mini-golf course, an on-site camp store, and enhancements to the community event area are just a few of the improvements that guests can expect to see there.
Please visit www.trgresorts.com and www.zoolandfc.com for additional details.
Featured image courtesy of Zooland Family Campground.