The RV industry recently celebrated a momentous occasion as Go RVing's chief marketing officer and senior vice president, Karen Redfern, was inducted into the RV/MH Hall of Fame. 
Recognized as a member of the Class of 2023, Karen's induction is a testament to her unwavering dedication and significant contributions spanning over three decades.
Located in Elkhart, Indiana, the RV/MH Hall of Fame stands as a beacon, illuminating the rich history of recreational vehicles. Established in 1972, the museum showcases a plethora of historical RVs, with the oldest being a 1913 Earl Travel Trailer. Visitors are treated to a journey through time, witnessing the evolution of RVs.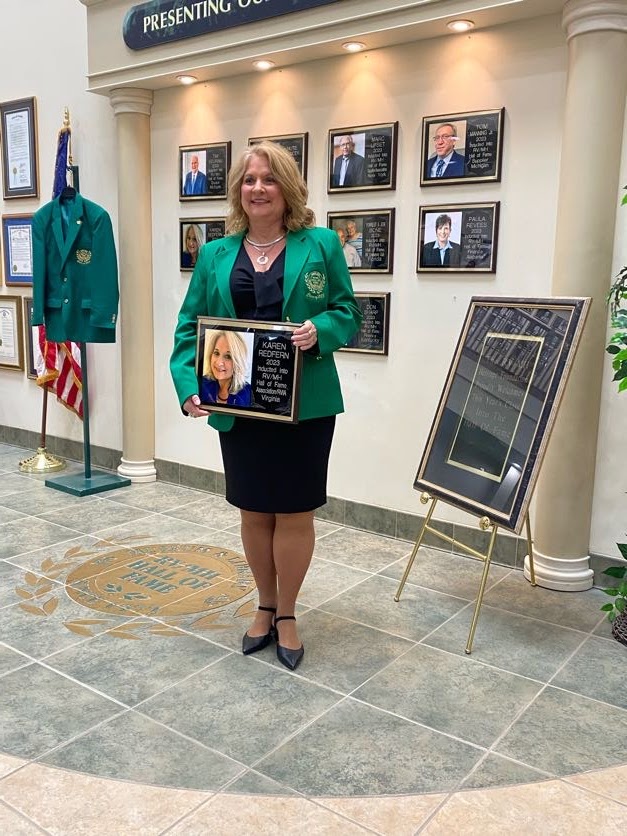 Karen's journey with Go RVing began over 25 years ago, playing a pivotal role in its establishment. Her leadership skills and dedication led to her promotion to chief marketing officer, where she now oversees a team responsible for the industry's brand marketing campaign, as per the News & Insights report of the RV Industry Association (RVIA).
Under Karen's stewardship, Go RVing has flourished, making a significant impact on the RV community. From strategic marketing initiatives to public relations campaigns, Karen's influence is evident in the program's success and reach.
The RV/MH Hall of Fame's primary objective is to educate the public about the history and significance of RVs and manufactured housing. With its vast collection, the museum serves as a testament to the industry's evolution and the pioneers who shaped it.
Karen's induction is not just a personal achievement but a reflection of her commitment to the RV industry. In an interview with RVIA, she expressed her gratitude and shared insights into her journey, highlighting her favorite aspects of her role and her feelings about the Hall of Fame recognition.
RVIA's announcement of Karen's promotion to chief marketing officer/senior vice president of Go RVing underscores her contributions and the broader impact of Go RVing's initiatives. Her leadership has been instrumental in promoting the RV lifestyle, making significant strides in the industry.
Beyond her professional accolades, Karen Redfern is a figure of inspiration for many in the RV community. Her dedication, vision, and leadership have paved the way for future generations, setting a benchmark for excellence.
The RV/MH Hall of Fame induction ceremony is a significant event, honoring individuals who have made notable contributions to the industry. Karen's inclusion in the Class of 2023 is a testament to her enduring legacy and the indelible mark she has left on the RV community.