The highly-anticipated "RVs Move America Week" has a noteworthy event on the docket. Esteemed Chief Global Economist Bernard Baumohl of The Economic Outlook Group will take the podium during a luncheon on Monday, June 5.
Baumohl, respected for his keen economic insights, has frequently been ahead of the curve in predicting the trajectory of both U.S. and world economies, as per the News & Insights report of the RV Industry Association (RVIA).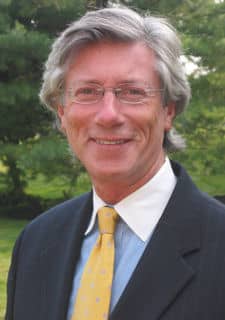 A recognized authority in the field, Baumohl is no stranger to discerning economic trends and forecasting their implications. His work as an economics reporter for TIME magazine won him accolades, and his coverage of key economic institutions such as the White House, Federal Reserve, and Wall Street solidified his reputation in the field.
Baumohl's insights also extend to the Wall Street Journal Economic Forecast Panel, where he regularly contributes his projections. His assessments on the economy and geopolitical climate are widely recognized, making frequent appearances in established publications such as the New York Times, Washington Post, Business Week, and Financial Times, and being featured on National Public Radio.
Spanning from June 4 to 8, "RVs Move America Week" is set to make its mark in Washington D.C. The event's itinerary includes two days of committee meetings, offering participants an opportunity to engage with federal policymakers and gain insights into the administration's policies impacting the RV industry.
Association leaders will be on hand to give participants an insider's view of the RV industry's current state. This, along with the unique opportunity to hear from political speakers, will offer attendees a well-rounded understanding of the industry's landscape and the political factors influencing it.
The RVIA has expressed gratitude towards Forest River for their sponsorship of Monday's lunch event, which will feature Baumohl as the guest speaker. The company's backing has been instrumental in bringing together industry professionals, policy-makers, and economic experts for this important event.
"RVs Move America Week" is more than just a gathering; it's a platform for industry collaboration and growth. With key players, like Baumohl, sharing their insights and expertise, the event promises to shape the future of the RV industry in America.
In a week dedicated to the vitality and promise of the RV industry, the insights offered by Bernard Baumohl will be a highlight. It's an opportunity for industry professionals to gain a deeper understanding of the economic forces at play, offering valuable guidance for the road ahead.