Giant Goose Ranch, a camping destination just under a thousand acres in Canton, Illinois, is set to grow the number of RV sites on the property as it adds 120 more this year.
Owner Justin Herman told Modern Campground that construction for a clubhouse is also underway. Once complete, the new facility will act as a centralized area featuring a restaurant, bathhouse, snack shop, bait shop, and more.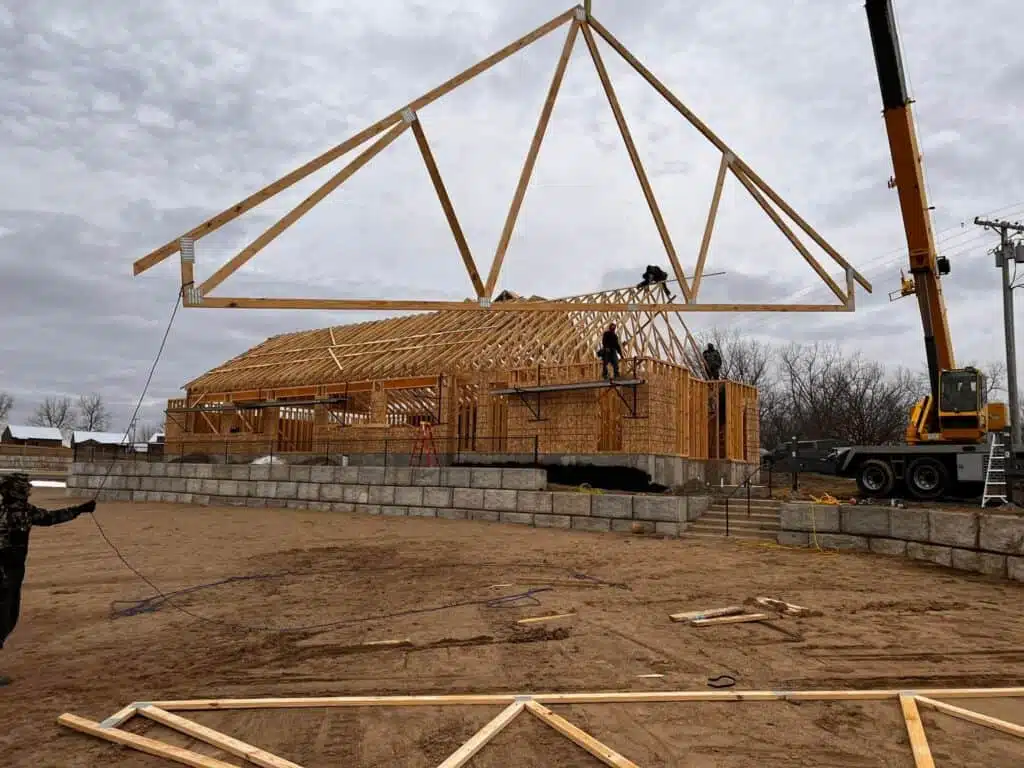 "The clubhouse that we're building is one big building . . . So it's all under one roof and it kind of encompasses all of our needs under one roof," he shared.
The 120 seasonal sites, half of which are scheduled to open by Memorial Day Weekend, are all lakefront sites with full hookups of 30/50 amp electric, sewer, and water.
Currently, Giant Goose Ranch has 130 cabins, six of which are rented out on a nightly or weekly basis. It also has six RV sites that can be rented per night or every week. When combined, the seasonal and short-term accommodations total about 600 sites.
Giant Goose Ranch spans about 950 acres and features a campground measuring over 250 acres. The owners took an old strip mine property and transformed it into an outdoor recreational paradise.
At the location, campers can enjoy the basketball court and plenty of hiking trails. They can also visit goats and chickens at the farm, interact with them, feed them, and even harvest eggs out of the coop in the morning.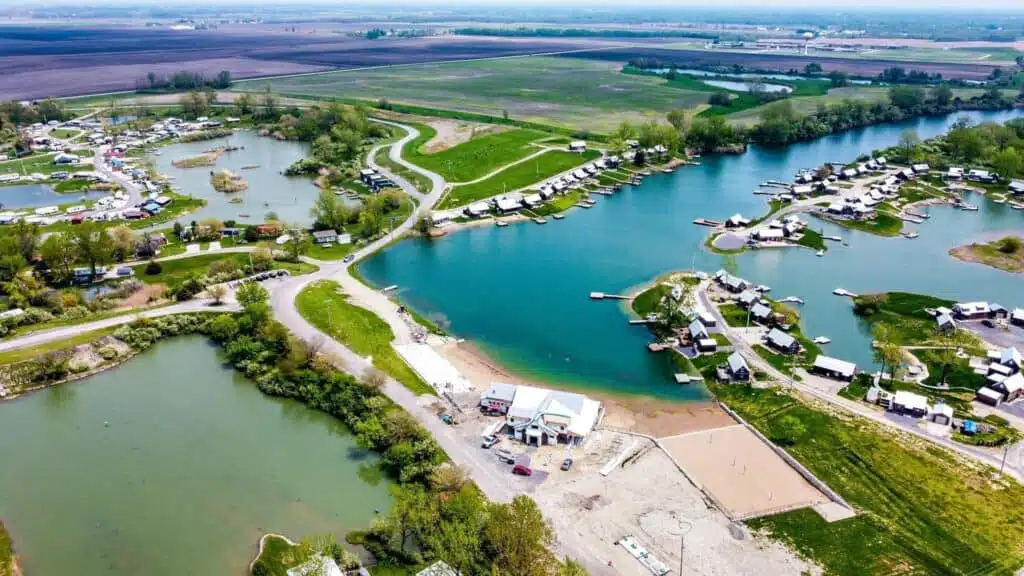 Water recreation doesn't go unnoticed at the Illinois campground, with over 50 lakes and ponds specifically designed to serve kids or the elderly. Some lakes were also made to have good shoreline access for those who need it. For more hydro fun for the family, one of the lakes features a 750-foot-long beach with crystal-clear water.
Multiple playgrounds provide endless fun for the kids, while the camp store offers treats, slushies, ice cream, and more.
On Labor Shortage and Gas Prices
During the pandemic, businesses have been hard hit by supply chain issues and lack of human resources. However, Herman admits that the effects of labor shortage were not severe for Giant Goose Ranch as it runs primarily seasonal sites. This is also thanks to the system he implemented where they only accept short-term stay check-ins every Monday or Friday.
"[T]he schedule works out really well because then, I can have the appropriate staff on site ready to go for those cabins just on Mondays and Fridays," he said. " And then I can run on a less staff for the remainder because my business is primarily the seasonal RV sites," he added.
Admittedly, the benefits of the system did not kick in for a year where it "stalled out a little bit," Hernan said, as people did not yet understand how the arrangement works. After some time, the park has been running a lot of return bookings since then, and numbers have been growing 30% to 40% year after year.
"So my ROI—you know—I'm making a lot more money doing it that way because, you know, my upfront costs are down, and my bookings are up."
While high gas prices have not yet hit the property in terms of occupancy and campers' spending, Herman said construction has been affected. He said that costs have gone up significantly for them as they're running heavy gas-powered equipment needed for the project.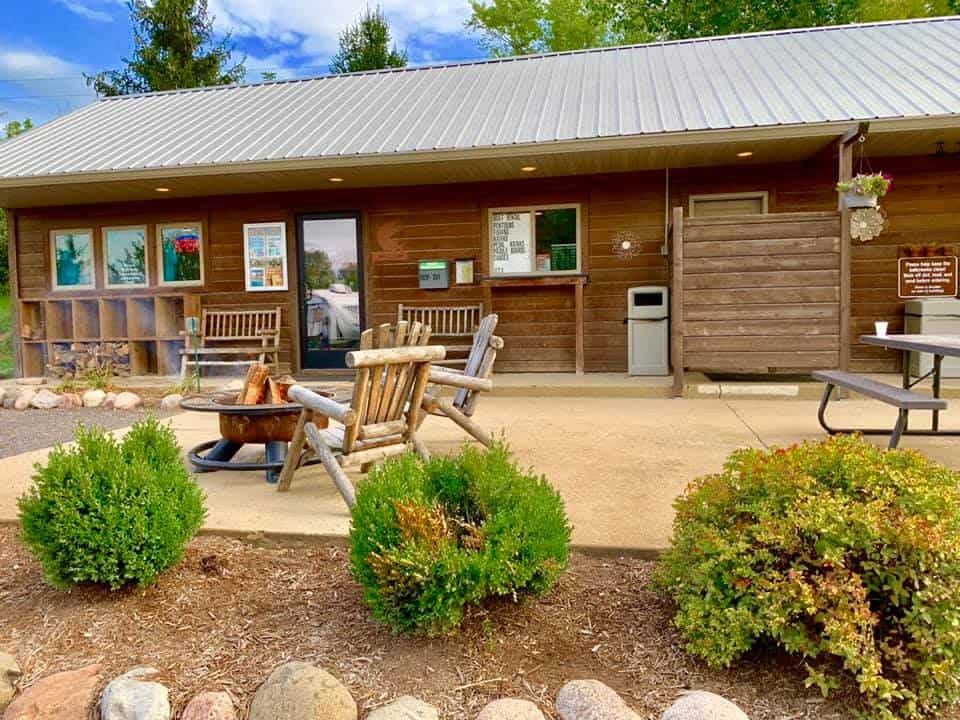 Still, he considers the expansion a good investment, although they won't generate the projected amount over the next few years.
"So it's a little painful, but you know, we're committed to it, and we're still excited about it. And it's still a great investment. All of [the] sites that we have, before we can even get them done, they're always spoken for, and it's continued to be that way. So it's still a good investment," Hernan told Modern Campground, expressing his optimism in the camping industry and believing it is "a pretty stable environment."
When asked about his message for fellow campground owners, Herman said that building a team is an essential component of success.
"Find the right people to help you and pay them well . . . the best investment you can make is trying to get a good staff role. And so that's been our biggest thing: you find the right people for the right jobs, put a lot of effort into doing that, and it pays off in the end."
Campers are excited for another season as warmer temperatures emerge, and with a 15% increase in bookings versus last year, the season is looking sunny for Giant Goose Ranch.