Energy storage technology leader Dyness is set to make a significant mark at RE+ 2023. This event, North America's largest gathering of energy professionals, serves as a platform for industry experts to showcase the latest in solar technology and energy storage solutions.
Dyness's participation underscores its dedication to pushing the boundaries of green energy through technological advancements.
Since its inception, Dyness has been at the forefront of innovation, offering a diverse range of products tailored to various needs. In the residential sector, the company's Orion system stands out.
This all-in-one energy storage system boasts a modular design and wireless combination, ensuring households have a flexible and efficient power solution, according to a press release.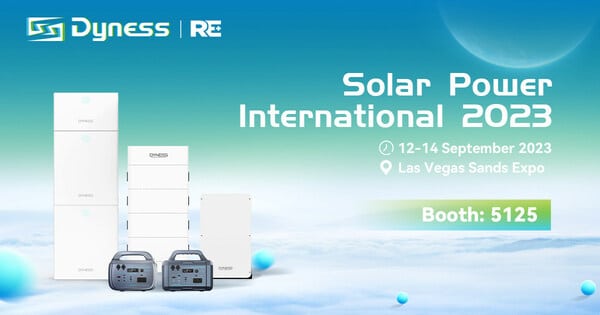 For those with specific voltage requirements, Dyness has the answer. The Powerbox-US caters to low-voltage battery needs, while the Tower US Series is designed for high-voltage scenarios. These products highlight Dyness's commitment to providing tailored solutions for diverse energy storage needs.
Outdoor enthusiasts aren't left out either. Dyness's RV batteries are designed specifically for outdoor activities, ensuring adventurers have a reliable power source during their trips. These batteries promise high safety standards and a long lifespan, making them an ideal choice for those on the move.
At RE+ 2023, attendees can look forward to the unveiling of Dyness's latest portable power stations, the E-Pearl and E-Lapis Series. These power stations promise on-demand power, anytime and anywhere, showcasing Dyness's commitment to innovation.
Additionally, the company will introduce an innovative balcony solar energy storage solution, further emphasizing its diverse product range.
For commercial entities, Dyness has something special in store. The company will launch the DH200Y, a new commercial energy storage solution tailored for the U.S. market. This product underscores Dyness's commitment to catering to both residential and commercial needs.
Dyness's participation at RE+ 2023 promises to be a game-changer. With a range of innovative products on display, the company is set to reinforce its position as a leader in the energy storage market. Those interested in exploring Dyness's offerings can visit Booth 5125 from September 12 to 14.