For design enthusiasts seeking an immersive glamping experience, look no further than Al'Ula in Saudi Arabia. Habitas, a hospitality brand known for its shabby chic-meets-hippy vibe, has created a unique desert oasis comprising twenty-two Retro Airstream trailers.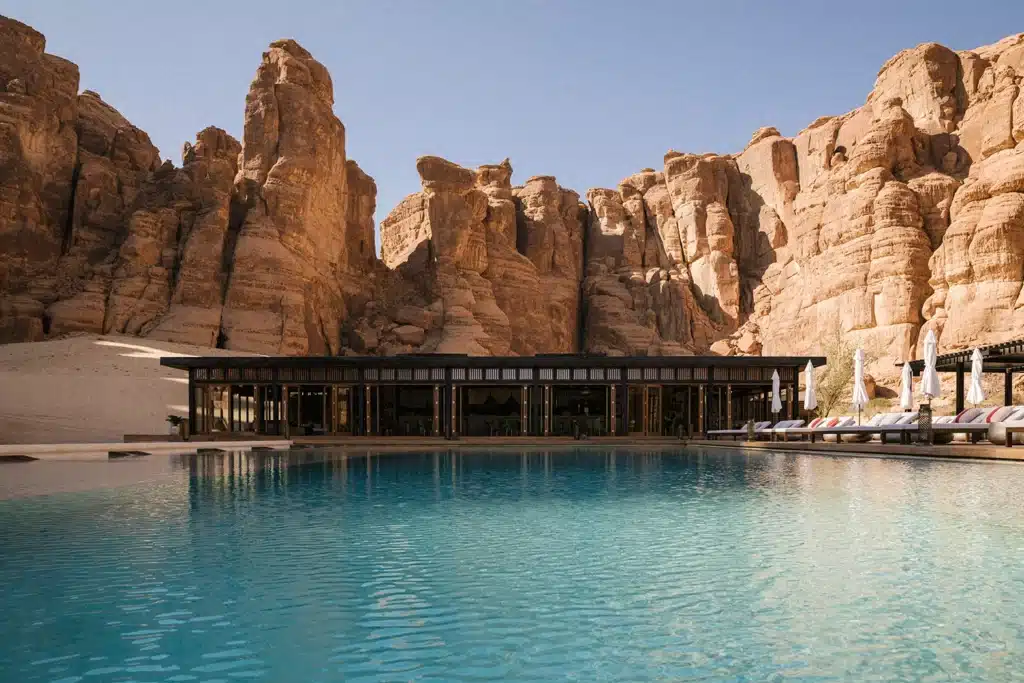 According to an article by Architecture Digest India, each caravan is outfitted with local handicrafts and woven textures, taking inspiration from the ancient Bedouins who traveled in this manner.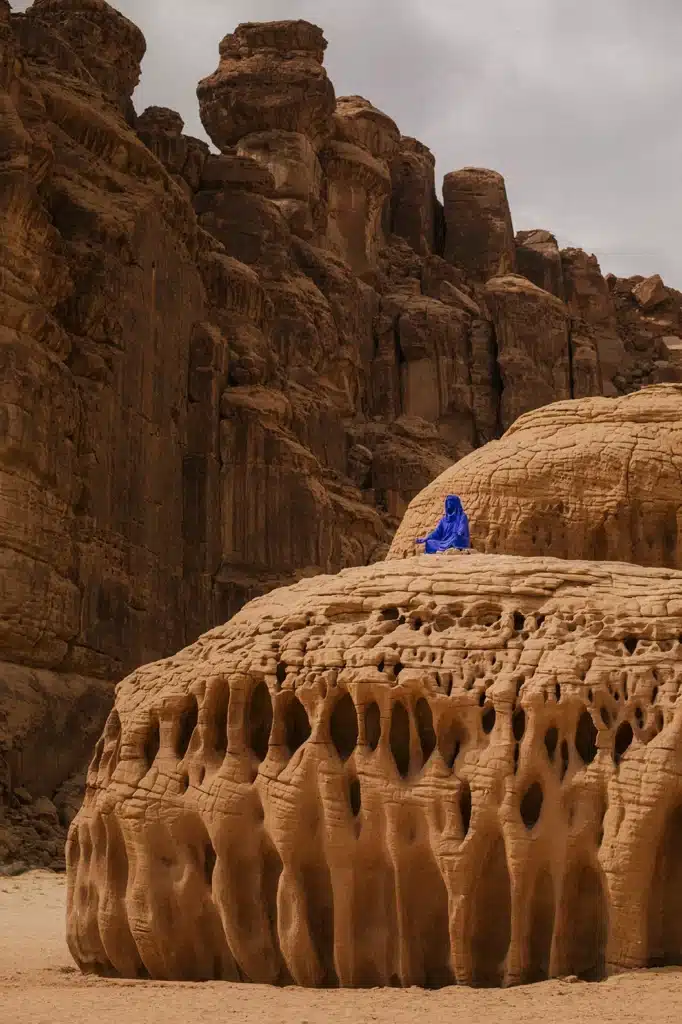 The breathtaking views of sandstone canyons, diverse rock formations, and gorges provide the ultimate outdoor museum experience for guests.
The location of Al'Ula itself is rich in history, once home to the thriving ancient Nabatean civilizations. Guests can experience the same nomadic lifestyle in the modern era, with the added benefits of mod-cons such as air conditioning and Wi-Fi.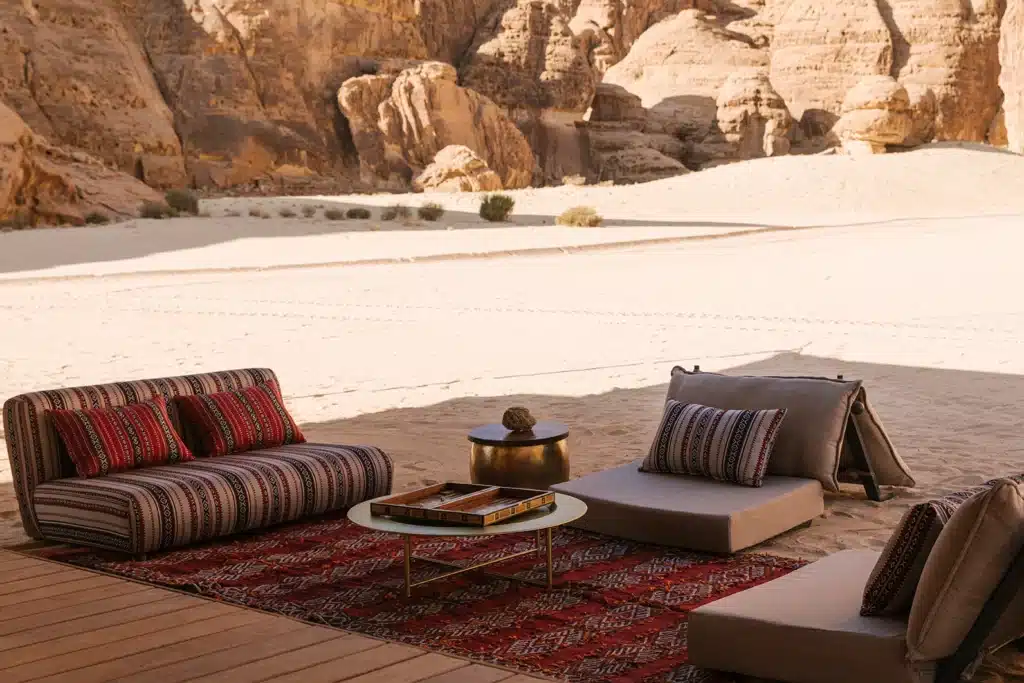 Habitas' design philosophy focuses on using ethically-sourced organic materials that blend seamlessly with the natural surroundings, creating a low impact design that does virtually no harm to the environment.
The communal gathering spaces are aimed at adventurous tourists who yearn to play and participate in activities rather than retreat in privacy.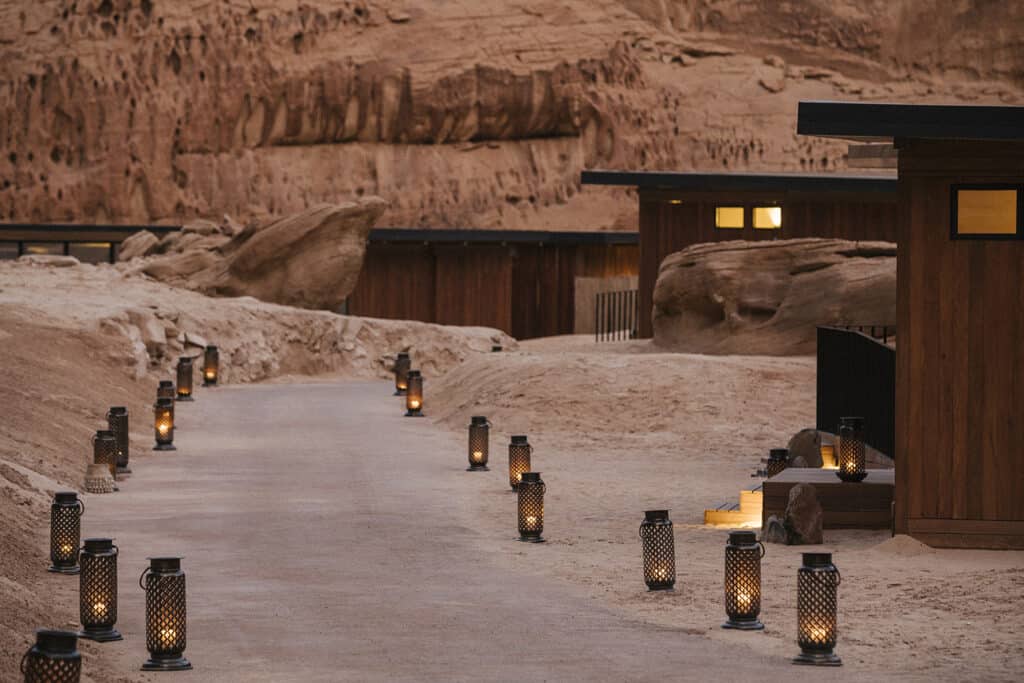 The 22 Airstreams come with two twin beds or a queen, shower and separate bathroom, dining area, and a few thoughtful amenities, such as air conditioning and Wi-Fi.
Guests are encouraged to mingle, and privacy is not high on the agenda. Communal dining in the desert is a staple, with three funky food trucks serving everything from pizza to acai bowls.
Other activities include night-time DJ sessions, movie screenings projected onto the sandstone cliffs, interactive art installations, and hiking trails that lead to archaeological marvels.
UNESCO World Heritage site Hegra, with 111 well-preserved tombs, is a 30-minute drive from the resort.
Oliver Ripley, CEO and Founder of Habitas, said: "Typical luxury hotels focus on impressiveness, we design more social architecture."
"We asked ourselves how we can make sure that people eat together and do yoga together, and what kind of communal meeting points can we create throughout the hotel?" Ripley added.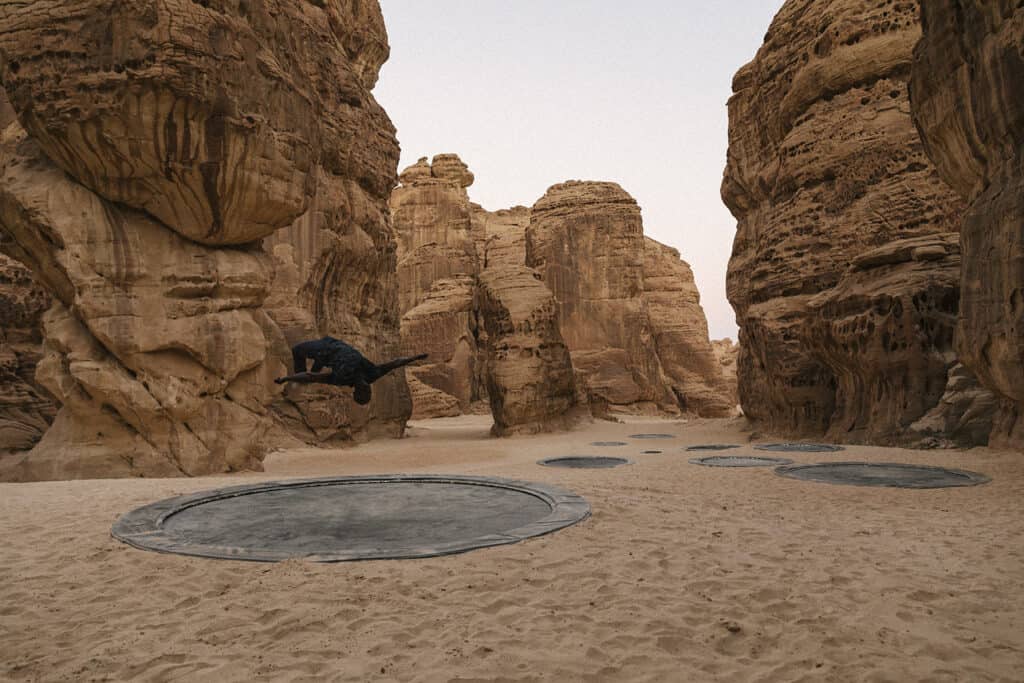 Habitas' unique glamping experience in Al'Ula offers guests a one-of-a-kind opportunity to connect with the natural surroundings and each other, while enjoying modern comforts and activities that cater to their adventurous spirit.
This unique glamping experience offered by Habitas in Al'Ula, Saudi Arabia demonstrates the potential of glamping to provide guests with a truly immersive and authentic experience in a natural environment while also providing comfortable accommodations and modern amenities.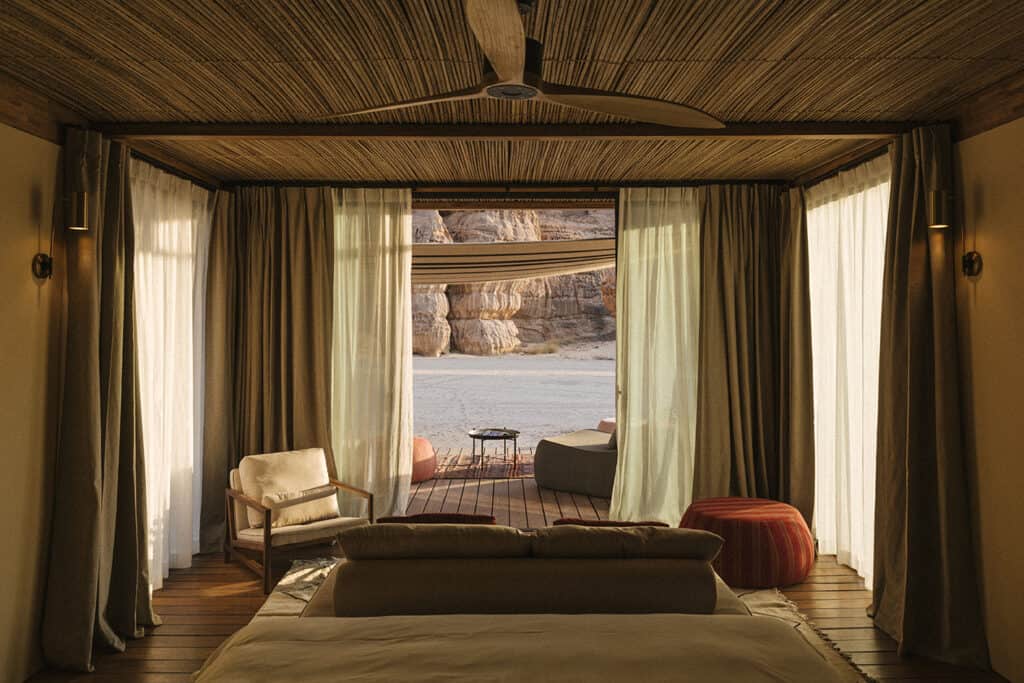 This combination of authenticity and luxury is what many glamping enthusiasts are seeking, and it is an essential aspect of the glamping industry's growth and success.
Moreover, the use of sustainable, eco-friendly materials and low-impact design is becoming increasingly important in the hospitality industry, especially in the glamping sector.
The Habitas property in Al'Ula is a shining example of how a glamping property can be designed with sustainability in mind, and this approach is likely to attract environmentally conscious guests who are looking for responsible travel options.
Furthermore, the communal gathering spaces and emphasis on social experiences at the Habitas property in Al'Ula are reflective of a growing trend in the glamping industry.
Many glamping enthusiasts are seeking not only unique accommodations but also opportunities to connect with other guests, participate in activities, and experience local culture.
The Habitas property is designed to facilitate these social experiences and provide guests with a memorable and immersive glamping experience.
Featured image from Habitas.