In the picturesque foothills of the Great Smoky Mountains, nestled in Townsend, Tennessee, lies a unique retreat that is redefining the camping experience.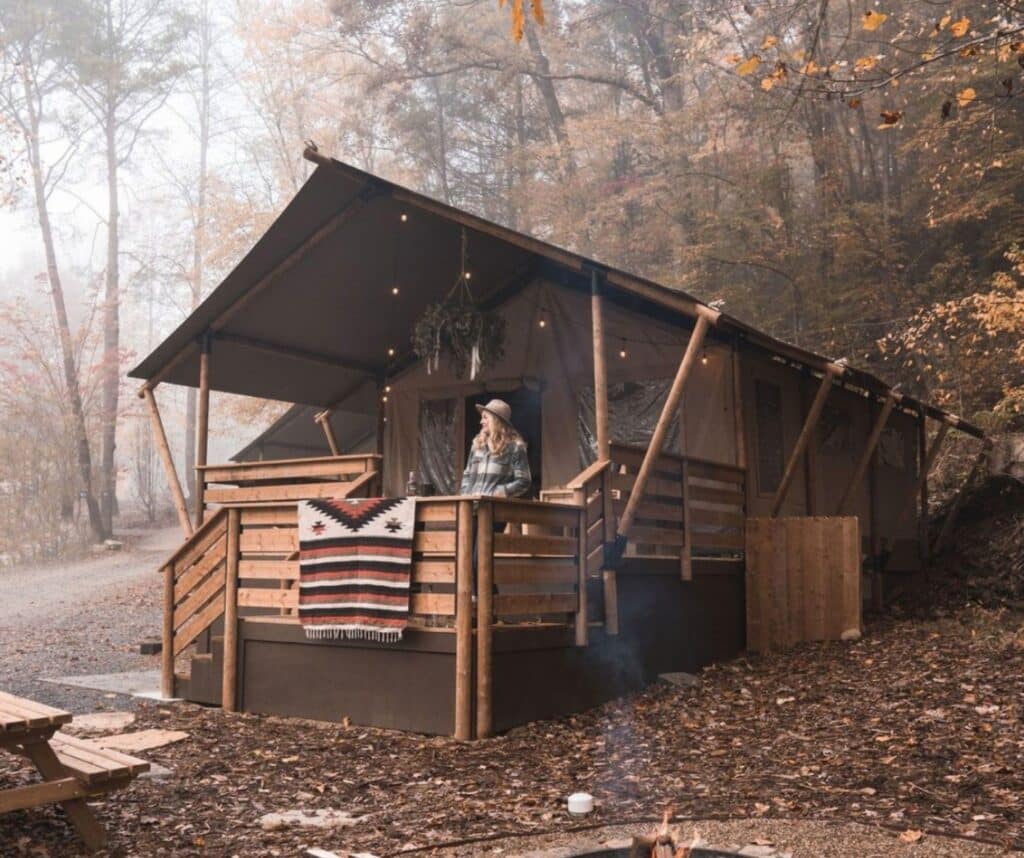 Little Arrow Outdoor Resort is where wanderlust meets leisure, offering visitors a chance to immerse themselves in nature without sacrificing comfort. Here, the concept of 'glamping'—glamorous camping—is brought vividly to life.
The resort's Luxury Glamping Lodge, a two-story haven, is designed to bring guests close to nature while surrounding them with home-like comforts. Plush bedding, a full bathroom, and a small kitchen with a gas stovetop are just a few of the amenities that guests can enjoy, along with a fire pit that promises memorable nights under the stars.
Recognized as one of the 10Best Glamping Resorts by USA Today, Little Arrow Outdoor Resort has garnered national attention. This prestigious recognition is more than a feather in its cap; it sets a high standard that the resort not only meets but consistently exceeds, ensuring that guests' expectations are not just met, but surpassed.
The impact of this recognition is palpable from the moment guests arrive. The resort exudes an air of understated luxury that is carefully balanced with the rustic charm of its Smoky Mountain surroundings. It's a place where guests can feel pampered while staying grounded, connected to the natural world.
Guest services at Little Arrow are designed to elevate the camping experience to new heights. From grocery shopping services for guests to pet-sitting options, the resort is committed to providing a stress-free environment. Amenities like a spa, pool, pavilion, and direct river access add layers of relaxation and fun to every stay.
The amenities are complemented by a range of activities that guests can partake in. Whether it's hiking through the scenic trails of the Smoky Mountains, tubing down a cool river, or exploring local wineries, there's no shortage of adventure waiting just outside the resort's doors.
For those who prefer a slightly different glamping experience, the resort offers Luxury Glamping Tents. These tents marry a magical wilderness atmosphere with the comforts of home. Like the lodges, they are furnished with plush bedding, a bathroom, and a small kitchen, and they offer a unique, intimate connection with the surrounding nature.
These tents, like the lodges, are designed with the guest's comfort in mind. Despite their canvas exterior, they are equipped with heating and air conditioning systems that are designed to take the edge off the Smoky Mountain chill or the warmth of a summer day, making them a cozy retreat in any season.
The resort is not just a place to stay; it's a community. Regular events, from bluegrass band performances to DIY tie-dye events, foster a sense of camaraderie among guests. It's a place where memories are made, not just through the activities available but through the connections formed with fellow glampers.
Featured image from Little Arrow Outdoor Resort.